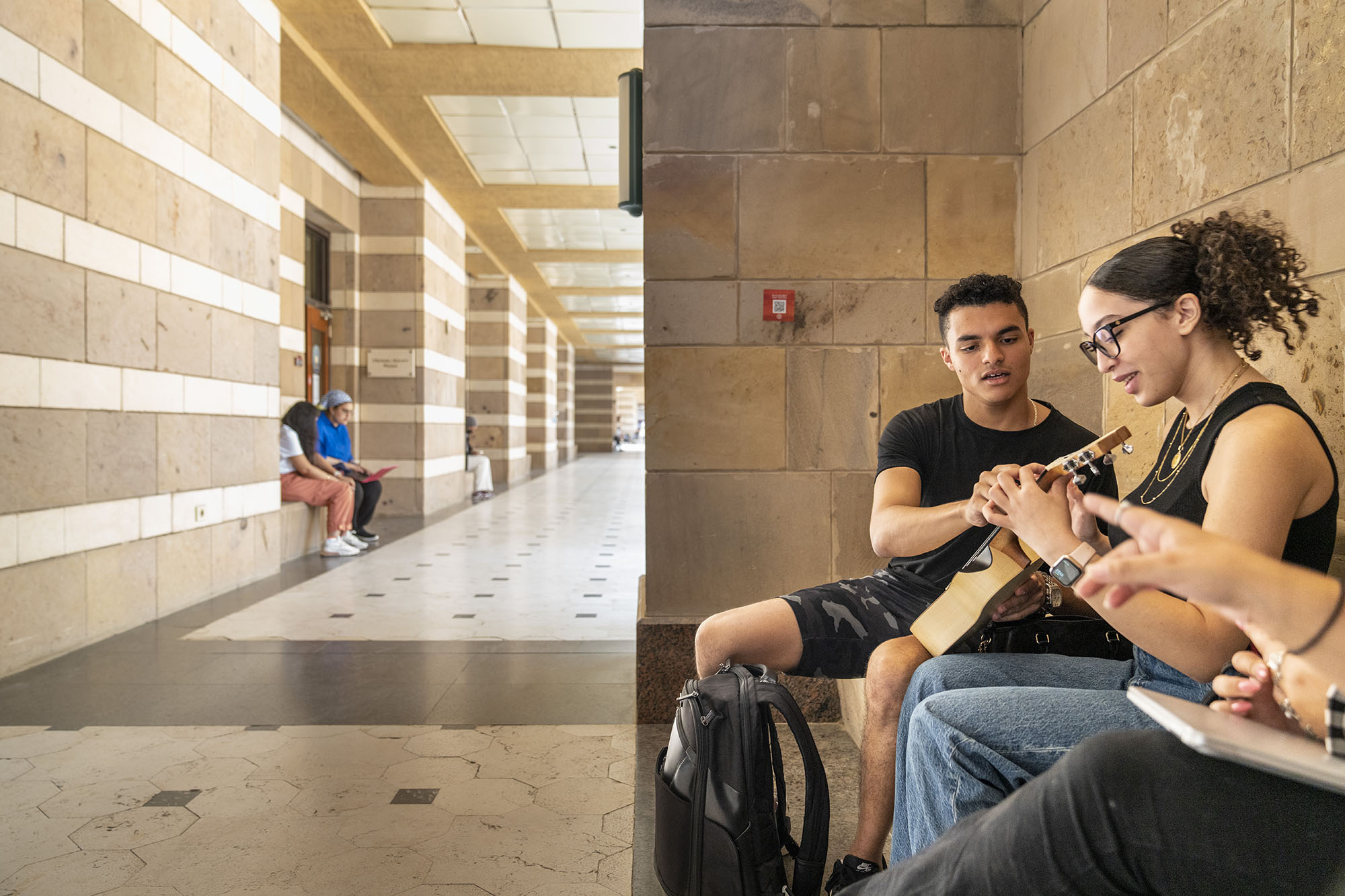 Academy of Liberal Arts
With a focus on helping students seamlessly transition into the American-style, liberal arts experience, AUC's Academy of Liberal Arts empowers students to challenge their intellectual boundaries, expand their linguistic competencies and develop crucial skills in effective reasoning, reading, writing and self-expression.
About the Academy of Liberal Arts (ALA)
By emphasizing critical thinking, cross-disciplinary learning and a global perspective, we prepare students for a lifetime of success. And our extracurricular activities and centers foster creativity, leadership and community service, enabling students to become engaged citizens who are equipped to tackle the complex challenges of the 21st century.
ALA Departments and Programs