Department of Arabic Language Instruction
Department of Arabic Language Instruction
Vision
The Department of Arabic Language Instruction oversees the teaching and learning of Arabic language and culture at AUC. ALI meets the needs of international students seeking knowledge at all levels of Arabic language and culture. It also helps Arabic-speaking students gain command of their native language to better serve their communities, their careers and personal development. This is accomplished by highly qualified faculty using content-based and learner-centered approaches designed to empower learners.
About the Department

Established in 1921, ALI is the leading academic center for the study of Arabic in the Middle East
It is situated in AUC, a century-old and yet the most modern private, accredited foreign institution of higher education in the Middle East.
Situated in Cairo, the heart of the Middle East as well as the largest most populated city in the Middle East, and second-largest city in Africa, ALI serves as an attraction to thousands of students and scholars from all over the world.
A flagship program in MENA and the West with a continuous history of excellence.

Consistently provides both students and faculty with the most comprehensive and diversified Arabic language instruction
Programs in the ALI cater for a wide range of students with different needs and goals: ALIN, ALID, ALIS, CASA@AUC, ALNG.
More than 5,400 international students studied Arabic at AUC and pursued their study of Arabic at various levels.
Offers an enriching cultural dimension, through extra-curricular clubs and a series of guided tours, trips to places all over Egypt, language partners.

Highly qualified instructors, most of which have decades of Arabic teaching experience at all levels
ALI instructors hold an MA in TAFL, with a passion for teaching the Arabic language at all levels of proficiency
Top-notch instructors that are all dedicated to the ALI and the students; above and beyond the call of duty
Updated with the world's leading research in teaching methodology and developing world-class teaching materials
Widely published in Arabic learning resources and course books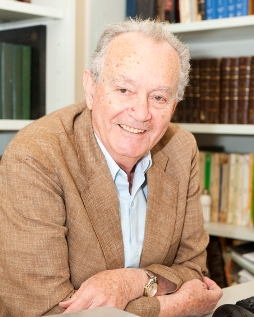 Elsaid Badawi, originally a professor at Cairo University, joined AUC in 1969 as a professor in the Center for Arabic Study Abroad (CASA). His motto was: "languages are to be learned, never taught". The organization honored his services by presenting him with the CASA Lifetime Contribution Award in recognition of the four decades that he taught in the program.
In 1977, Badawi founded the master's program in teaching Arabic as a foreign language (TAFL), which is a distinctive degree program with few, if any, counterparts in other American universities. TAFL graduated generations of professional, reputable instructors in the field working in the Department of Arabic Language Instruction (ALI) of AUC and worldwide.
Badawi also served as director of the Arabic Language Institute (now the Department of Arabic Language Instruction) for decades.
In addition to being a respected educator, Badawi also authored a number of notable books on the Arabic language, notably Mustawayat Al-Arabiyya Al-Mu'asira fi Misr, A Dictionary of Egyptian Arabic: Arabic-English and Modern Written Arabic: A Comprehensive Grammar and Dictionary of Qur'anic Usage. He is credited as being an inspiration to generations of Arabists and scholars across the world.