About Athletics
AUC's athletics programs bring together a wide cross-section of the community to create opportunities for students to meet new people and connect through extracurricular activities. We aim to enrich the lives of both students and student athletes alike to develop their best selves as athletes, teammates, students and citizens of the world. As athletes, they embody physical strength and learn the value of movement in incorporating healthy activities and habits in their lives.
Through sport, we are committed to teaching how to work collaboratively to reach performance goals, how to embrace the diversity of thought and culture, how to persevere through failure with resiliency and how to compete with integrity.
Men's teams

Women's teams

Current student athletes

Total number of medals 2022-2023
/
AUC has a variety of state-of-the-art athletic facilities that cater to the sports, recreation and wellness needs of its students and staff. With equipment available for free checkout, every student, whether a seasoned athlete or just kicking off a fitness journey, there is something for everyone at AUC.
Explore the Facilities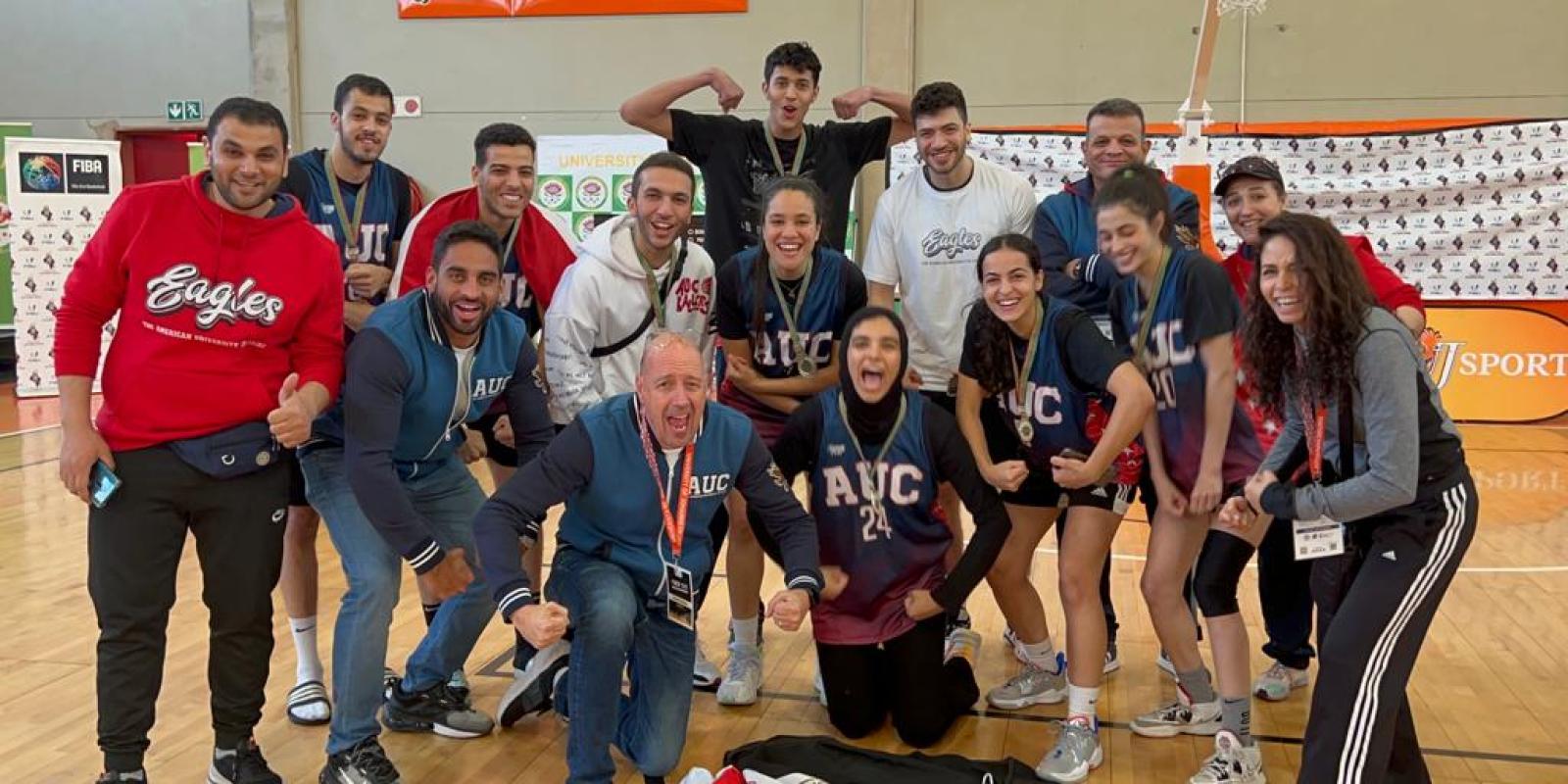 AUC Sports
AUC's robust athletic programs give talented student-athletes the chance to compete at a high level, facing off against other universities in Egypt and beyond. AUC fields men's and women's teams teams in basketball, volleyball, table tennis, handball, track and field, and many more sports. AUC's athletes have gone on to compete at the highest global levels, including several Olympians. For the less competitive, AUC also hosts intramural leagues for students who want to play sports in a more casual, relaxed setting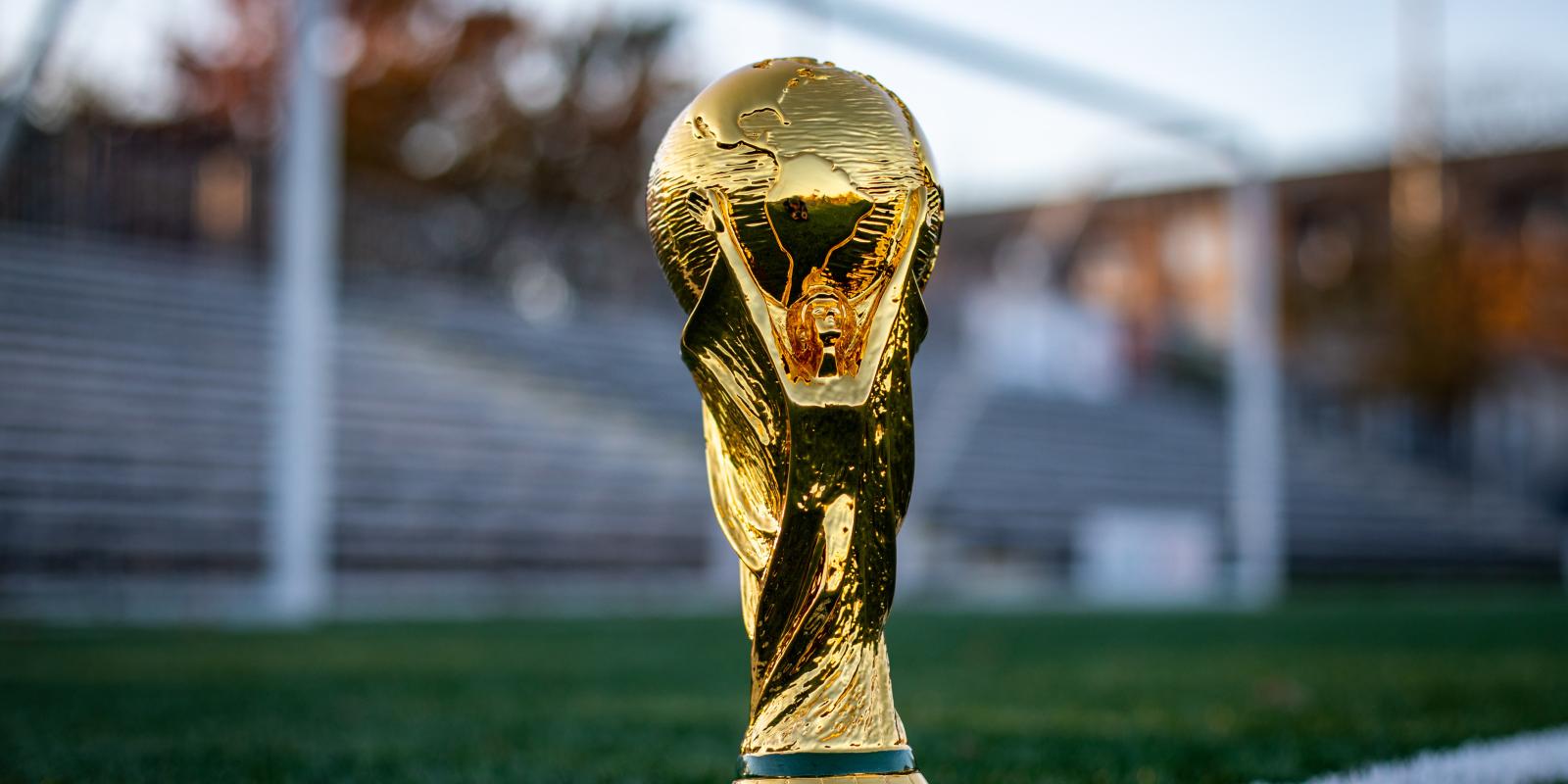 Scholarships
AUC recognizes students who have distinguished themselves in the areas of sports.
3x3 Basketball Champions
AUC's basketball team members make history at the final of the FISU University World Cup 3x3 Basketball in Doha, Qatar by claiming the silve...
Watch Video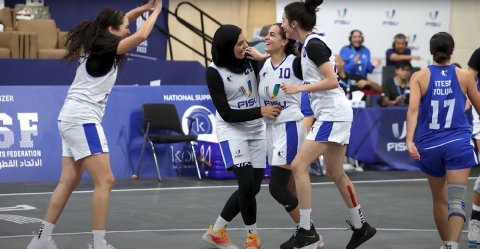 /
Shout Out to Our Athletes
AUC celebrates excellence in athletics all year, here are top athletes.
Meet Our Athletes
Follow AUC Athletics
From competitive excellence at the global level to recreational activities and healthy habits, AUC's athletic programs promote physical fitness, teamwork and sportsmanship among athletes and students at all levels.
Sports Complex
Sunday - Thursday
8:30 am to 9:45 pm
Fridays and Saturdays
11:00 am to 6:00 pm
Paul B. Hannon Swimming Pool
Sunday - Thursday
8:30 am to 5:30 pm
Friday and Saturday
1:00 - 5:00 pm
Sauna and Steam Rooms
Sunday - Thursday
10:00 am to 9:00 pm
Friday and Saturday
11:00 am to 5:00 pm
Falaki Gym (AUC Tahrir Square)
Sunday - Thursday (starting September 3)
8:00 am to 8:00 pm
Friday and Saturday
Closed