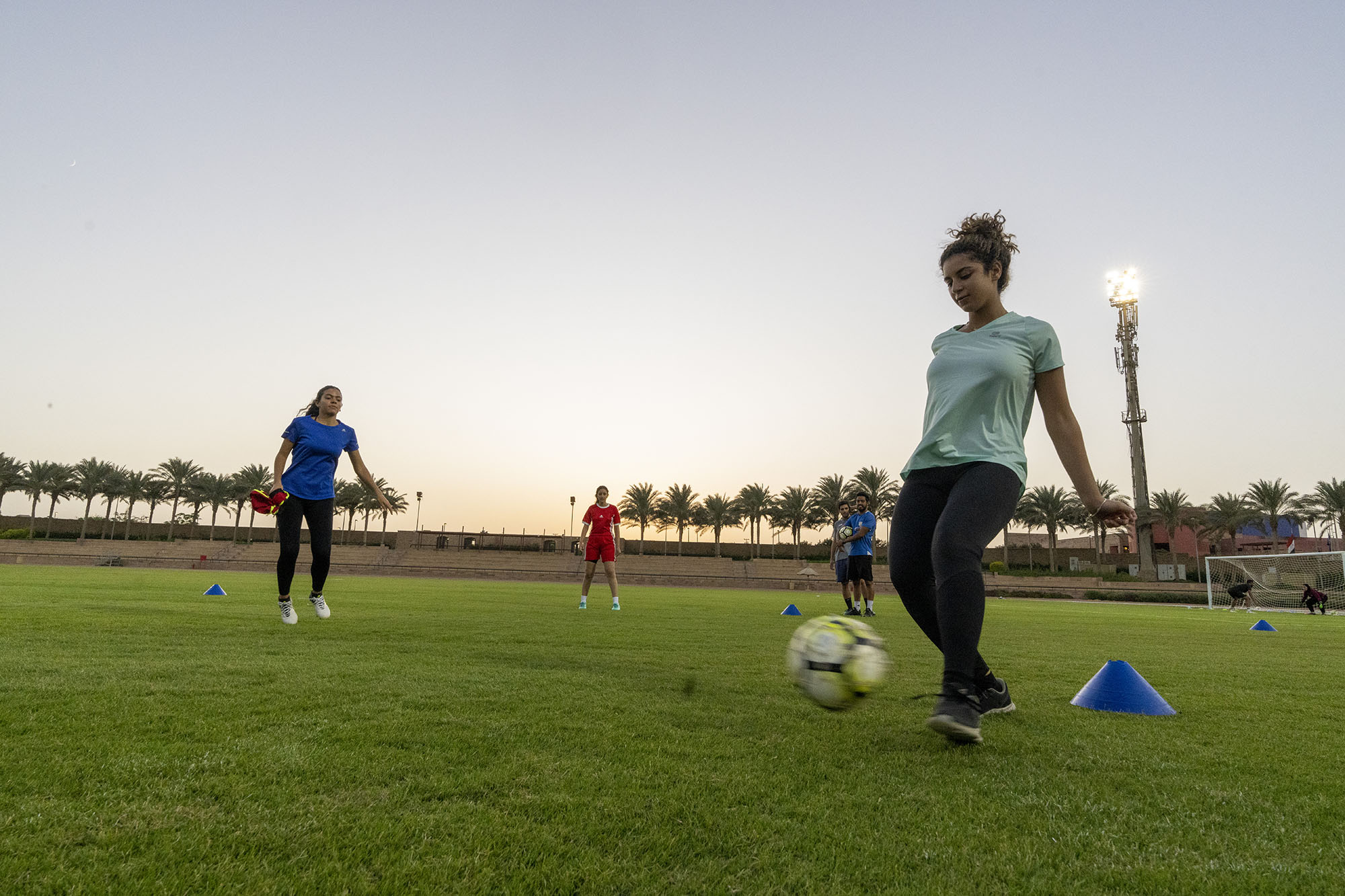 Prospective Athletes
Become part of one of AUC's 20 sports teams, and join students like yourself looking to enhance their athletic abilities and have fun. AUC's athletic programs promote a healthy lifestyle, discipline, teamwork and leadership development, as well as high standards of ethical conduct and sportsmanship.
Prospective Athletes
Sports Registration
For tryouts and practices, you need to complete a medical checkup (at your expense), including the following tests:

Urine Examination (Urine Analysis)
Glycosylated Hemoglobin (HbA1c)
SGPT
SGOT
Urea (BUN)
Creatinine
Complete Blood Count (CBC)
Sodium and Potassium
D - Dimer
Estimated GFR (e-GFR)
X-Ray Chest One View (P-A view)
Stress ECG (Exercise Stress Test)
Echocardiography
Pelvi-Abdominal Ultrasound
Report from the hospital stating the athlete's fitness to practice competitive sports (from a Cardiology Consultant or an Internal Medicine Consultant)

Make sure to hand in your medical report to the AUC Clinic.

Validate your tests from AUC Clinic.

Take your final report from AUC Clinic once they validate your tests.

Submit this final report to the Office of Athletics.

Sign and hand in the student-athlete code of conduct.

Follow the practice schedule posted by your coach.