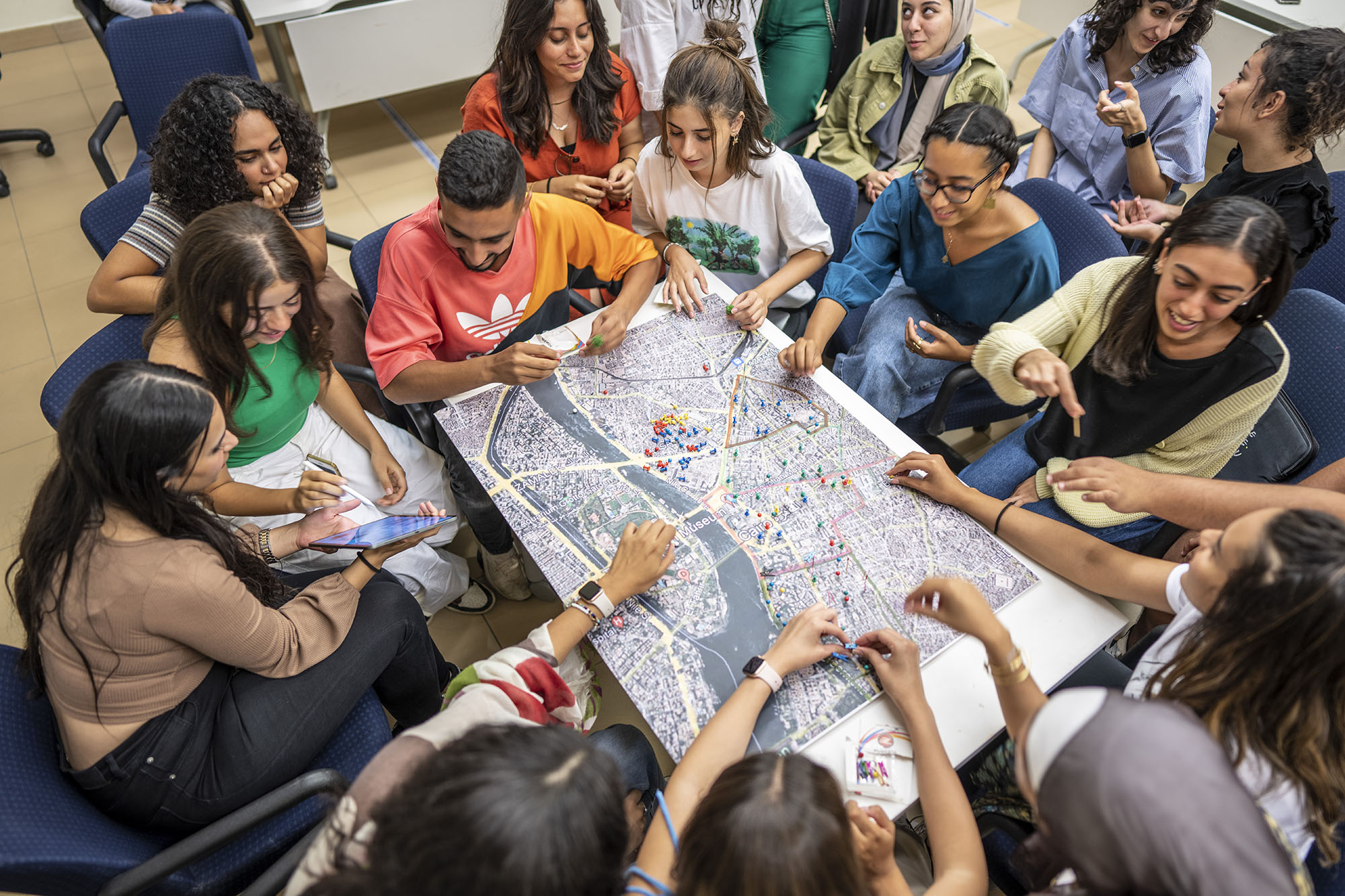 Academic Community Engagement
The Academic Community Engagement program was established in Fall 2008 as part of the campus infrastructure to increase civic engagement.
Academic Community Engagement
Vision
The Academic Community Engagement (ACE) program provides support for faculty members who wish to engage students in service to local communities in ways that enhance their learning. Community-based learning courses and activities can be incorporated at any level of the curriculum, from freshman to capstone to graduate, and in any discipline across the schools.
An engaged academic curriculum — one that integrates and acknowledges the value of community knowledge to strengthen student learning while employing student competencies to address community-defined needs.
Mission
Empowering AUC students, faculty members and partners to create community-engaged learning environments across the disciplines — environments that facilitate student academic excellence, personal growth and civic engagement, and help build sustainable community capital.
Services
​The program offers consultation services, class and community orientations, faculty development workshops, resources and support grants.