 Academic Integrity
Academic Integrity is a commitment, even in the face of adversity, to six fundamental values: honesty, trust, fairness, respect, responsibility, and courage.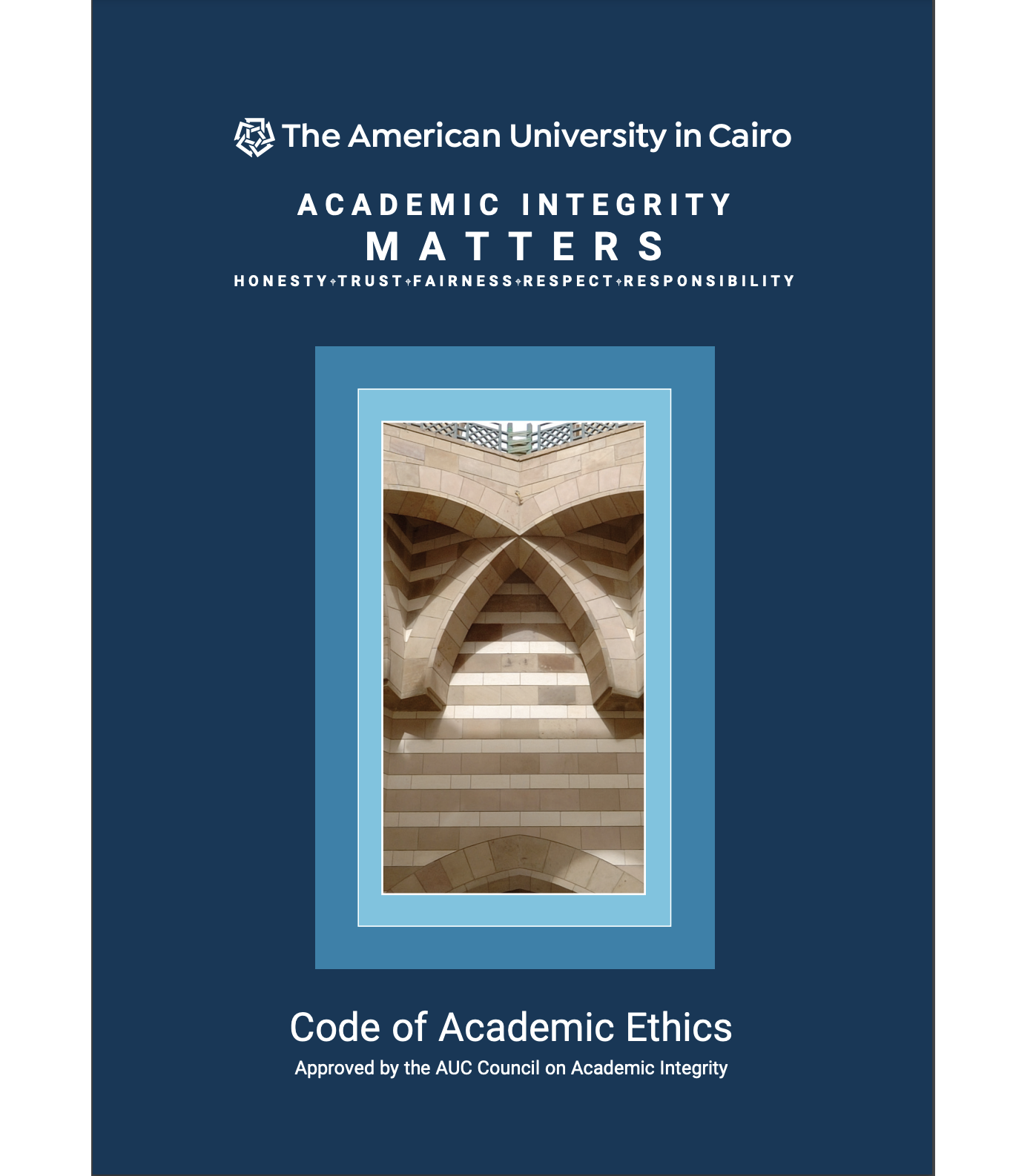 The Code of Academic Ethics
The academic integrity code of ethics reaffirms academic integrity values in all forums of interaction at the University involving students, faculty, administrators, and staff. The University does not tolerate academic integrity violations and will ensure that the corrective measures for such infractions are proportionate to the violation committed. Each member of the AUC community is responsible for:
Starting the fall 23 semester, all members of the AUC community will have to understand and pledge orally or in writing to the AUC Honor Code.
Academic Integrity Resources