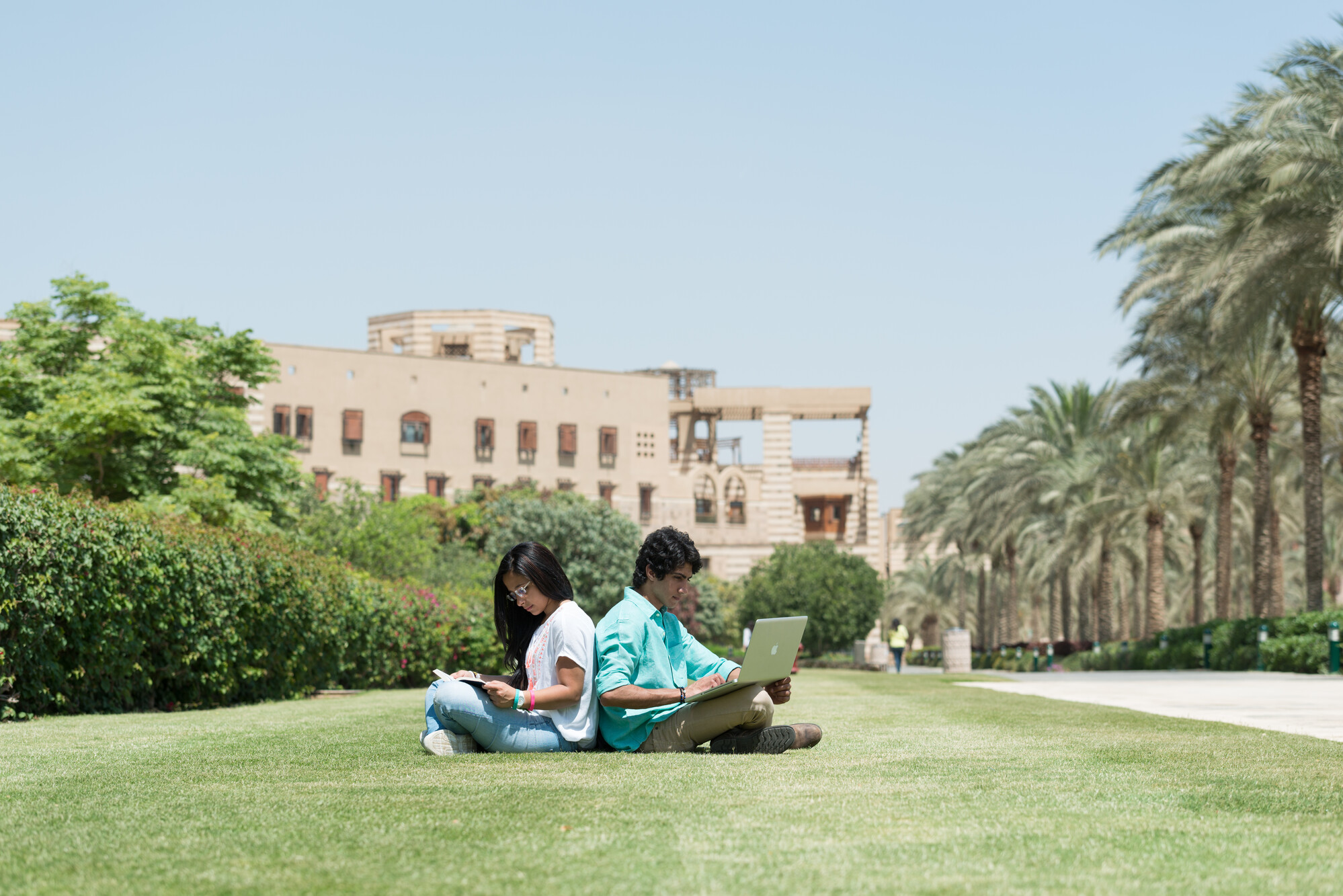 Common Reading Experience
Welcome to the Common Reading Experience! And welcome to reading as an enjoyable activity.
About Common Reading Experience
Each semester, you will find pieces here that we believe will inspire you. They may be chapters from novels we have read and loved and think you may love, too; essays that challenge your deeply held beliefs; or poems that bring the world–and your emotions–into sharper focus.
Our goal is to start a conversation. Watch for prompts on AUC social media where you can share ideas, questions, and further readings because those help us shape the diverse and dynamic community AUC is known for.
History of the Common Reading Experience
The Common Reading Experience began in 2013 with a focus primarily on freshman students, introducing them to university life--and to each other--by having them read a common book. The program has since expanded into a broader initiative to promote reading among students, faculty, administration, and staff across AUC. Over the years, we have read some incredible books as a community, including Candygirl, Big Data, Between the World and Me, and Fahrenheit 451.
2022-2023 Theme: Storytelling
Fall Semester
"You're not going to believe this…!"
Stories, whether fiction or non-fiction, often raise questions: Could X really happen? Is Y believable? Where is the line between true and not true? Our first reading for the fall semester teeters somewhere in the balance. "Ghosts" was prompted by a story so difficult to tell that the writer, Vauhini Vara, asked for help… from an artificial intelligence program known as GPT-3.
The piece, therefore, is a collaboration: a combination of Vara's words and those provided by AI.
The results, we think, may surprise you.
More on Vauhini Vara
Vara has also written and edited journalism for The New Yorker, The New York Times Magazine, The Atlantic, and other publications, for which she has been awarded honors from the International Journalists' Programmes and the Asian American Journalists Association, among others. She is a mentor at the Lighthouse Writers Workshop's Book Project and the secretary for Periplus, a mentorship collective serving emerging writers of color.
"I didn't know how to write about my sister's death — so I had AI do it for me..."
Spring Semester
Now, in spring, we are considering storytelling from a different perspective…
Hisham Matar's In the Country of Men is set in Libya and is told from the point of view of a young man looking back on the world he knew as a nine-year-old boy. The novel's first chapter is linked below. It offers us a glimpse of Suleiman's family as well as the political realities of the Gaddafi era.
It also reminds us what it is like to be a child, when the adult world is intriguing and mysterious, and when our identity within it is sometimes beyond our grasp...
In the Country of Men
Contact Us
Melanie Carter, Director
cre@aucegypt.edu
t 20.2.2615.2057
Prince Alwaleed Bin Talal Bin Abdulaziz Alsaud Hall, P076
AUC New Cairo