Message from the Dean
Message from the Dean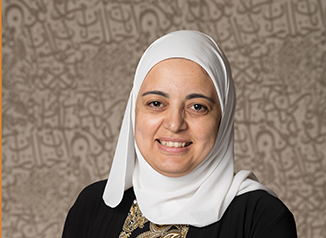 AUC  is a unique institution in Egypt —  it is an American-style liberal arts University.  A liberal arts education has the goal of providing students with essential intellectual skills and experiences that are essential to all disciplines, professions and effective participation in our world. A liberal arts education engages our students in a timely examination of enduring human issues, complex problems and current topics in the humanities and social and natural sciences. It develops critical thinking, communication, collaboration and civic skills - that prepare students for a productive life. This is what characterizes an AUC education.
This mission is at the heart of everything we do. It is reflected in our commitment to excellence in education and in providing you with an engaging learning environment where you may explore, grow and learn, as you set the foundation for creating a fulfilling professional and personal life.
At AUC, every student pursues two kinds of programs that integrate seamlessly to produce one transforming educational experience.  All students enroll in a major - a specialized program of studies, in which they complete the courses of their chosen discipline or professional field.  In addition, every student completes an unspecialized program which brings together students from all majors - the Core Curriculum.   The Core is the centerpiece of our liberal arts education and the core of your learning experience at AUC. You engage in an interdisciplinary, diverse journey of learning that does not restrict your learning to knowledge or skills in only one particular field.  
The Core Curriculum courses have the goal of developing the liberal arts skills of critical thinking, critical reading and written communication, collaboration, information literacy, digital literacy and civic engagement, as well as an understanding of issues that affect humanity that are relevant to all disciplines. With this unique integrative learning experience, you prepare for effective participation and leadership in an ever-changing world. 
The Academy of Liberal Arts brings together the programs and resources that cut across the academic majors and support undergraduate education. Our language and rhetoric departments form the cornerstone of the freshman program, from which students embark on their journey of learning in the diverse courses of the Core Curriculum. Our Academic Enrichment Programs - Undergraduate Research, Academic Community Engagement, The Common Reading Experience, The Writing and Communication Center and the Liberal Arts Integrative Initiative - provide support in student-centered, high impact educational experiences essential to ensure that the learning journey is interactive, meaningful and transferable across majors and professions.  
Best wishes for an intellectually stimulating learning journey!
Ghada Elshimi, PhD
Dean of Undergraduate Studies and Academy of Liberal Arts
Core Curriculum Director
The American University in Cairo