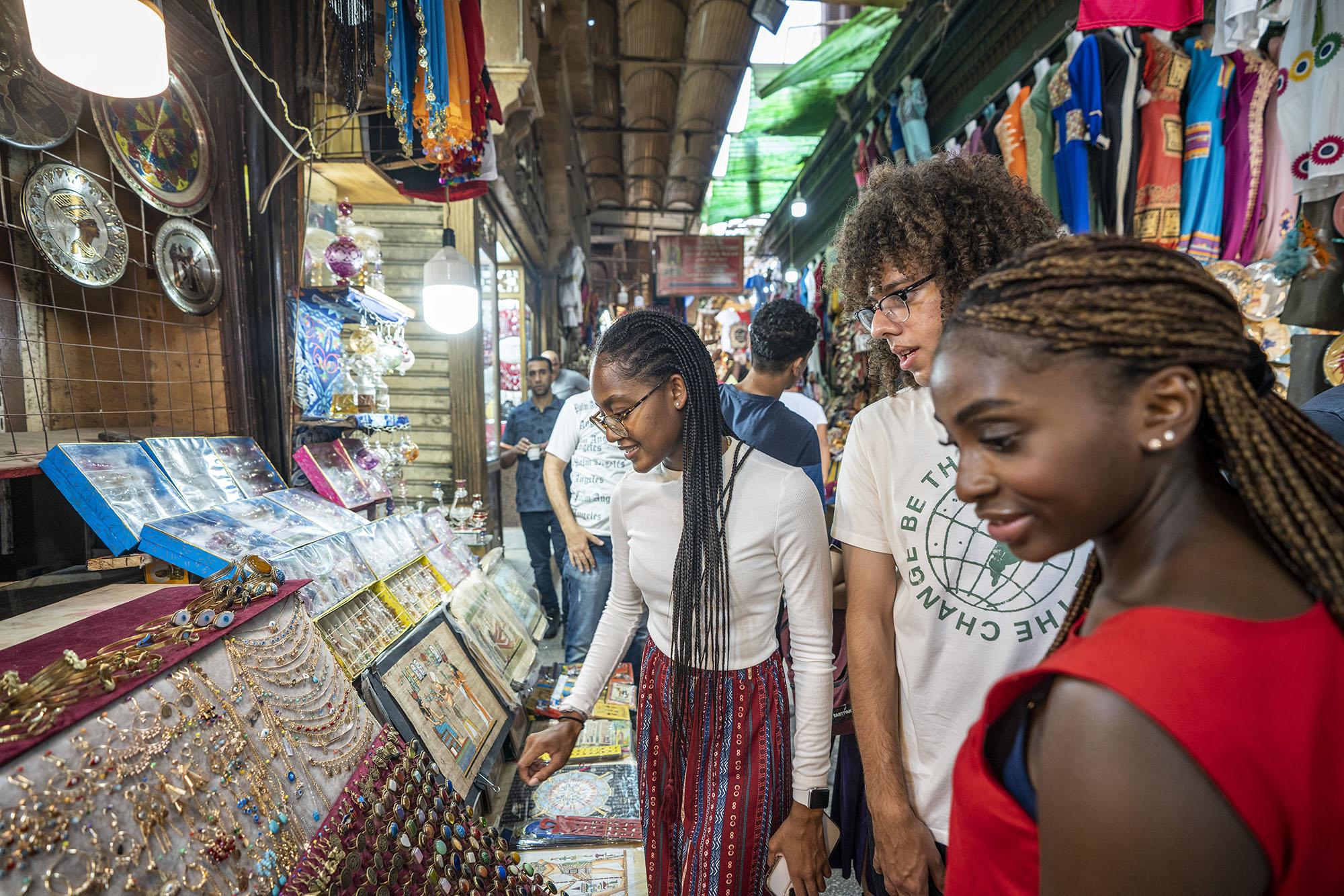 Non-Degree Study Abroad Students
Are you a non-degree student seeking to study abroad for a semester or a year in one of the most vibrant cities in the Arab World, AUC, is your ideal destination!
Non-Degree Study Abroad Students
Located in the heart of the Middle East, The American University in Cairo (AUC) is a state-of-the-art, US-accredited, English-language University. Established 100 years ago, AUC is one of the oldest liberal arts institutions in the region. Located in the most populous and one of the most vibrant cities in the Arab world, AUC is an ideal place to explore your academic interests while you become immersed in a new culture.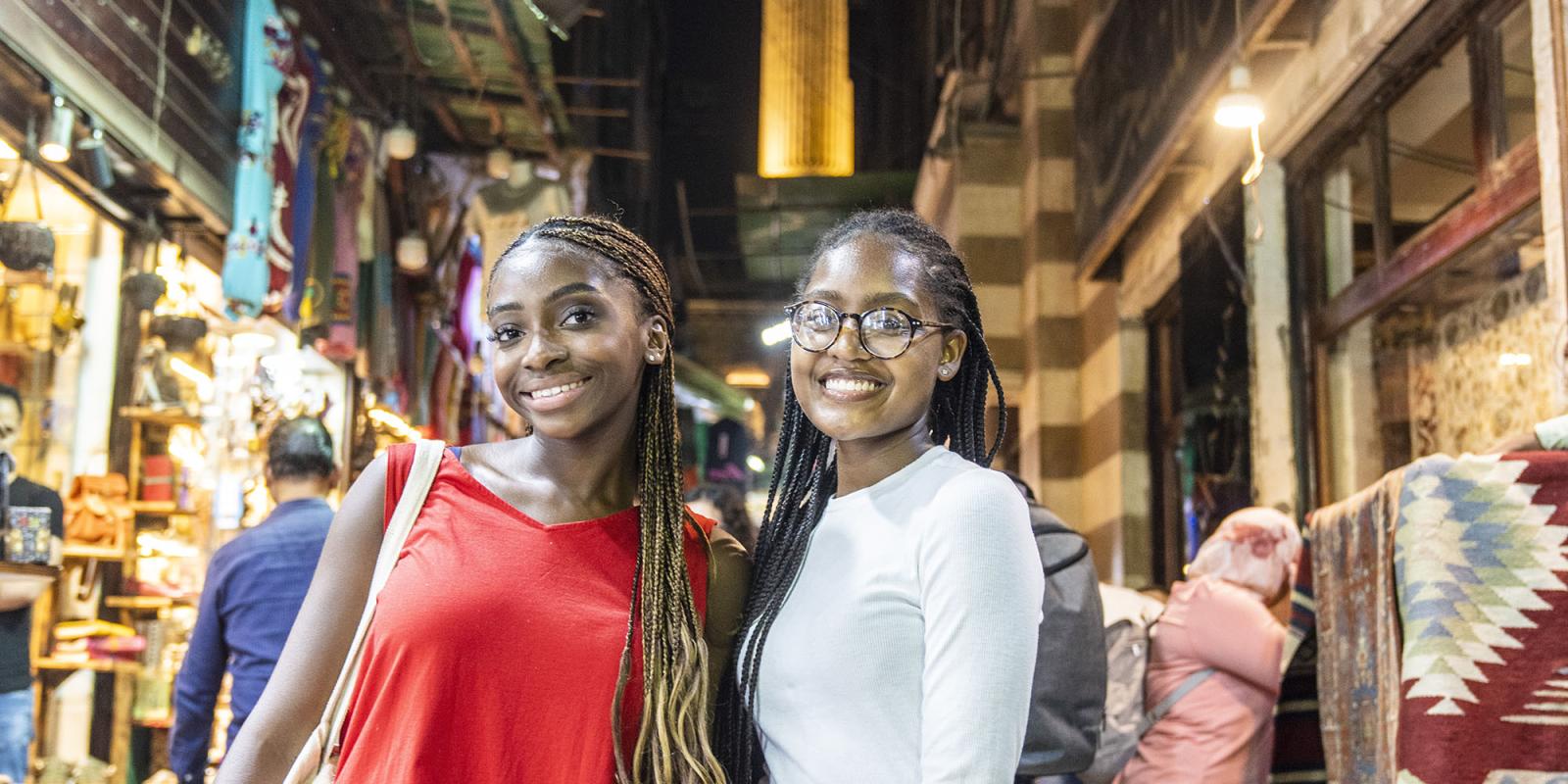 Programs
As a non-degree study abroad student at AUC, you will be directly enrolled in the University, allowing you to select courses across our 39 undergraduate or 52 graduate programs. Since AUC is an English-language University, you will be fully integrated on our campus, sitting in class with students from Egypt and around the world.
Georgetown Students Investigate Cultural Heritage at AUC, Cairo
Students from AUC and Georgetown University collaborated on a joint course last spring exploring Egyptian cultural heritage and the role tha...
Learn More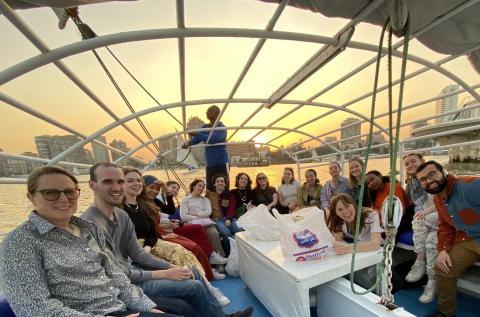 Contact Us

If you have not submitted an application:

Sarah Shalash in New York Office at sarahshalash@aucegypt.edu or call +1-347-237-0963 from 9am-5pm EST

If you have submitted an application:

Office of International Programs and Services at ipoadvisors@aucegypt.edu. Note that the work week in Cairo is Sunday through Thursday.