Welcome to The American University in Cairo
You have a broad range of options when pursuing your AUC degree. Explore more than 35 undergraduate majors across a variety of disciplines. You can also further enrich your studies with a minor. Choose from over 40 minors to supplement your major program.
Did you Know?
Get all your AUC need-to-know information here
Number of Undergraduate Students
0 +
Number of Graduate Students
0 +
Students benefit from financial aid (2020-2021)
0 %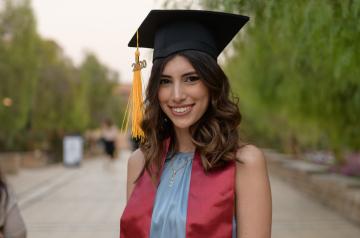 State-of-the-Art Campus
Check out the state-of-the-art facilities at our 260-acre, award-winning green campus.