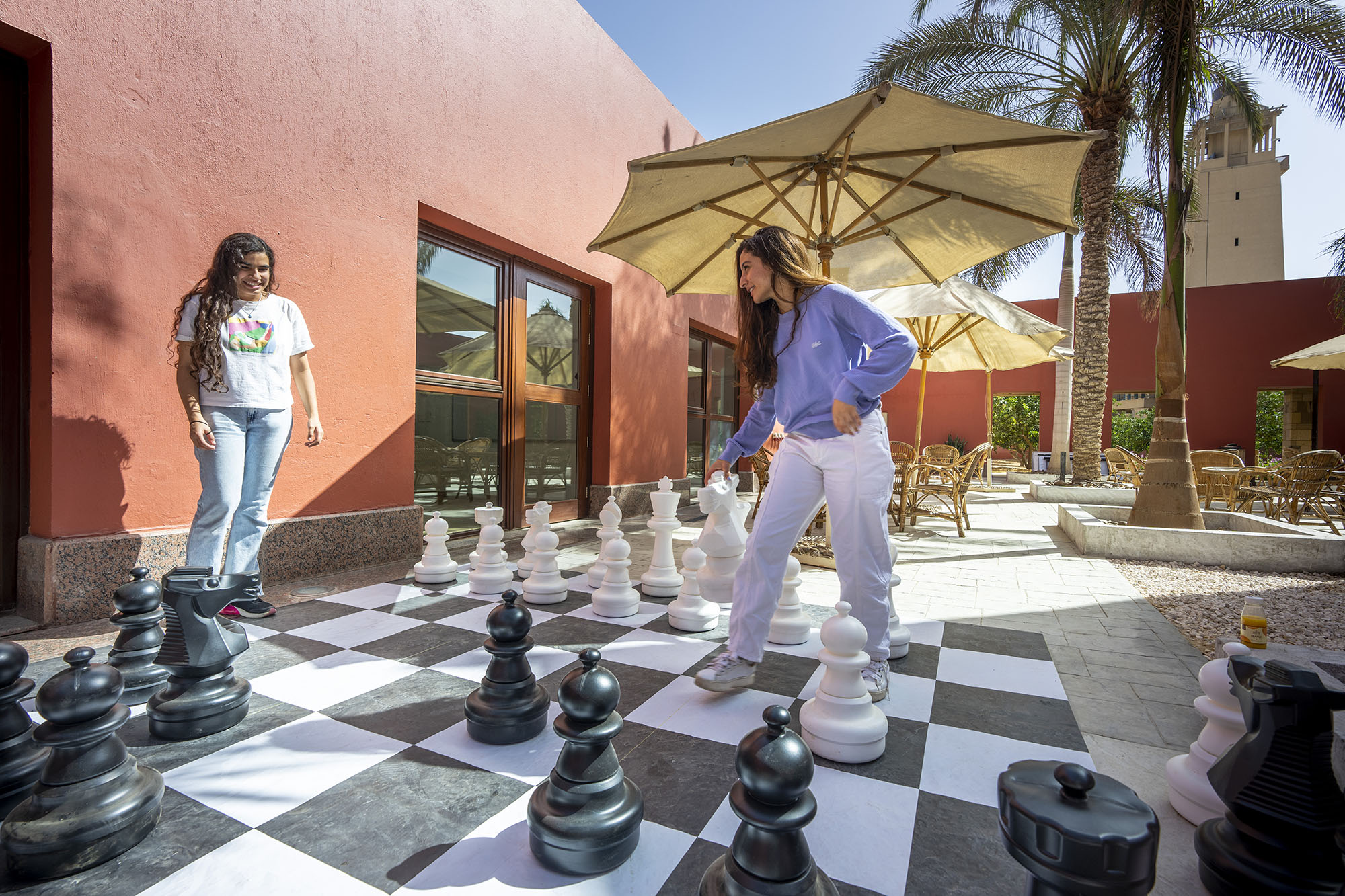 Student Residences
Living at AUC means joining a dynamic, and one-of-a-kind community that carries excellence into every aspect of living and learning. The Office of Residential Life supports the residential community through tailored programming aligned with student growth, from freshman year through graduate studies.
About Student Residences
Providing the kind of comfort and convenience befitting community, AUC's on-campus halls are just a five-to-seven-minute walk to classes, and residents of near-campus halls can take a complimentary shuttle right to the campus gate for an equally short walk to class. On-campus halls are also close to many food options and supermarkets, both on and off-campus. With bus service to other areas of the city leaving from campus throughout the day, students can expand their experiences in the region.
AUC's Student Residences include:
A fully furnished bedroom or apartment with bed linens provided

AC and heating in each room/apartment

In-room, high-speed WiFi and 24/7 access to computer labs and study spaces

A community lounge and kitchenette per residential unit

Self-serve laundry

Professional cleaning of bathrooms and common lounges

Accessible residential spaces that accommodate students with disabilities
Move-In Week at AUC Dorms
Contact Us
AUC Avenue, P.O. Box 74 New Cairo 11835, Egypt
t+20.2615.4019
To schedule a tour of the residence halls, email reslife@aucegypt.edu.