Academic English for Graduates Program
Academic English for Graduates Program
Director's Welcome
I would like to welcome you to the Academic English for Graduates (AEG) program. Housed within AUC's Department of English Language Instruction, this program strives to work with graduate students to improve English skills relevant to their studies at AUC. Based on TOEFL or IELTS scores, students are placed within the particular part of the program that will best address language skills requiring further attention. We strive to keep class sizes reasonable in order that instructors can give individual support to students, but each student's own effort and dedication is crucial to his or her success in the program.
What I find particularly exciting about the AEG is how students are working on skills that will allow them to communicate not only in AUC, but also within the global academic community. Graduate studies literally opens the world in the forms of publishing, international conferences, and online collaboration, and all of this requires communication. All of us in the AEG program hope your English studies allow you to communicate more easily with colleagues all over the world during and after your work at AUC.
Amira Abdullah
Director, Academic English for Graduates
Our Mission
The Academic English for Graduates (AEG) program helps graduate students to use academic English effectively in their chosen advanced degree programs. Dedicated instructors facilitate the development of students' academic English, critical thinking and information literacy skills needed at the graduate level. This is achieved in small, learner-centered classes using personalized feedback, authentic materials and digital resources.
About The Program CEA Accreditation Rules and Procedures Frequently Asked Questions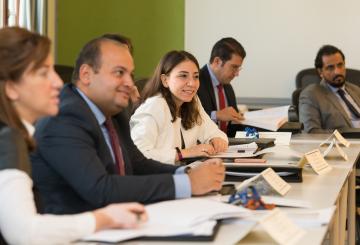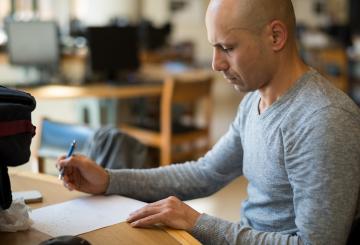 Academic English for Graduates (AEG) program
Department of English Language Instruction
Prince Alwaleed Bin Talal Bin Abdulaziz Alsaud Hall (HUSS)
AUC New Cairo
AEGinfo@aucegypt.edu
Registration for the Academic English for Graduates Program, either the Intensive and Academic English for Graduates (IAEG) or Academic English Modules for Graduates (AEGM), can be done at:
Prince Alwaleed Bin Talal Bin Abdulaziz Alsaud Hall (HUSS)
AUC New Cairo