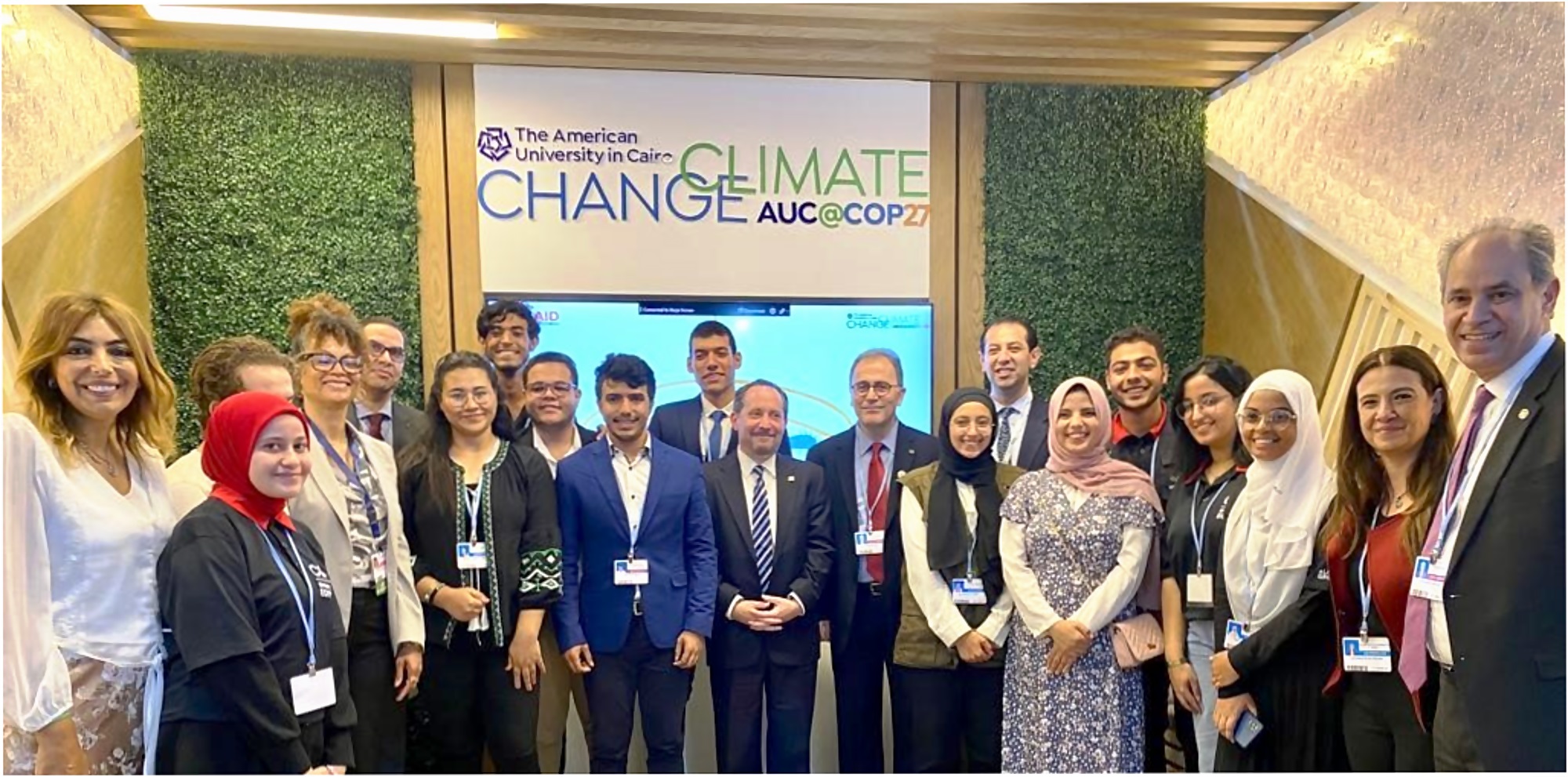 USAID Egyptian Pioneers
The U.S. Agency for International Development (USAID) has awarded The American University in Cairo (AUC) $86 million for USAID Egyptian Pioneers, a new program that provides scholarships and training to Egyptian students with emphasis on sectors that can advance Egypt's climate goals.
USAID Egyptian Pioneers

About the Program
The objective is to build a more inclusive and capable workforce that elevates sectors critical to Egypt's economic growth, including women's empowerment, health, digitization, and climate goals.
Through a nine-year cooperative agreement, AUC will administer the program in coordination with the Ministry of Higher Education and Scientific Research, the Ministry of International Cooperation, and private and public sector institutions.
USAID Egyptian Pioneers awards scholarships to advance diversity, equity, and inclusion, with particular emphasis on geographic representation and inclusion of women and people with disabilities in currently under-represented fields.

Program Outcomes
Egyptian ministries and other government institutions at the forefront of Egypt's strategic development will have greater leadership and technical capacity to develop and implement policies and practices that advance national priorities

Emerging leaders in non-GOE entities will modernize their knowledge, skills, and practice to tackle Egypt's evolving public and private sector challenges and advance Egypt's regional and international competitiveness

Young Egyptians of high financial need will gain market-relevant knowledge and skills in fields that situate them to effectively fuel Egypt's long-term inclusive economic growth
Important Announcement: Expression of Interest for Scholarships
To apply to the expression of Interest for non-governmental entities' short-term training scholarships - Deadline: September 30, 2023