Scholarships
Scholarships
AUC's mission is to build a culture of leadership making significant contributions to Egypt and the international community in diverse fields. To further this aim, one of AUC's major priorities is to provide financial assistance to AUC students through financial aid and scholarships programs.
Through scholarship awards, AUC attracts gifted young men and women to the University and provides them with an education that empowers them to create positive change in Egypt and the world. AUC offers scholarships based on merit and need. Students with special qualifications, such as academic, athletic or artistic talent and who demonstrate high financial need compete for these scholarships.
Thanks to the generosity of our donors, AUC offers more than 90 named scholarships supported by individuals and corporations. These funds from prestigious donors have allowed AUC to recruit and educate outstanding and eligible students coming from different cities, countries and educational backgrounds. This also includes giving a chance to qualified students with disabilities to be part of this life-changing learning experience. AUC also offers scholarship opportunities to non-degree international study abroad students.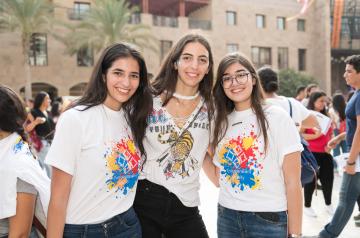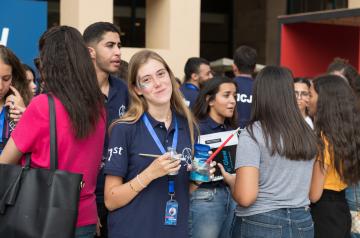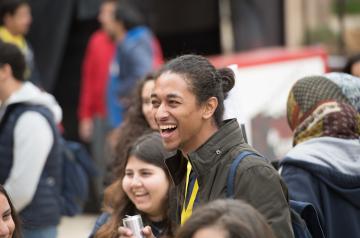 Dollars Scholarships and Financial Aid Awarded (2020-2021)
0 M
Students benefit from financial aid Fall 2020
0 %
Graduate students receive financial aid Fall 2020
0 %