#AUCSpeakUp
The American University in Cairo has a zero-tolerance policy for sexual harassment. The University is committed to maintaining a learning and working environment free from all forms of harassment and discrimination.  #AUCSpeakUp is a University-wide initiative to reinforce AUC's legacy of equity, inclusiveness and a safe campus.
Visit this website to learn about the University's Anti-Harassment and Non-Discrimination Policy, steps on how to report, helpful resources, online training, important contacts and more. 
AUCSpeakUp Dialogue Series
As the leading University in Egypt, AUC is keen to play a role in raising awareness about sexual harassment as an important social issue and support national and global efforts, in particular as they relate to college campuses. As part of its AUCSpeakUp initiative, the University is proud to partner with other institutions and prominent influencers to create a dialog series designed to raise awareness and advance this critical conversation. AUC will continue to reinforce its legacy of equity, anti-harassment and non-discrimination policy and having a safe campus environment.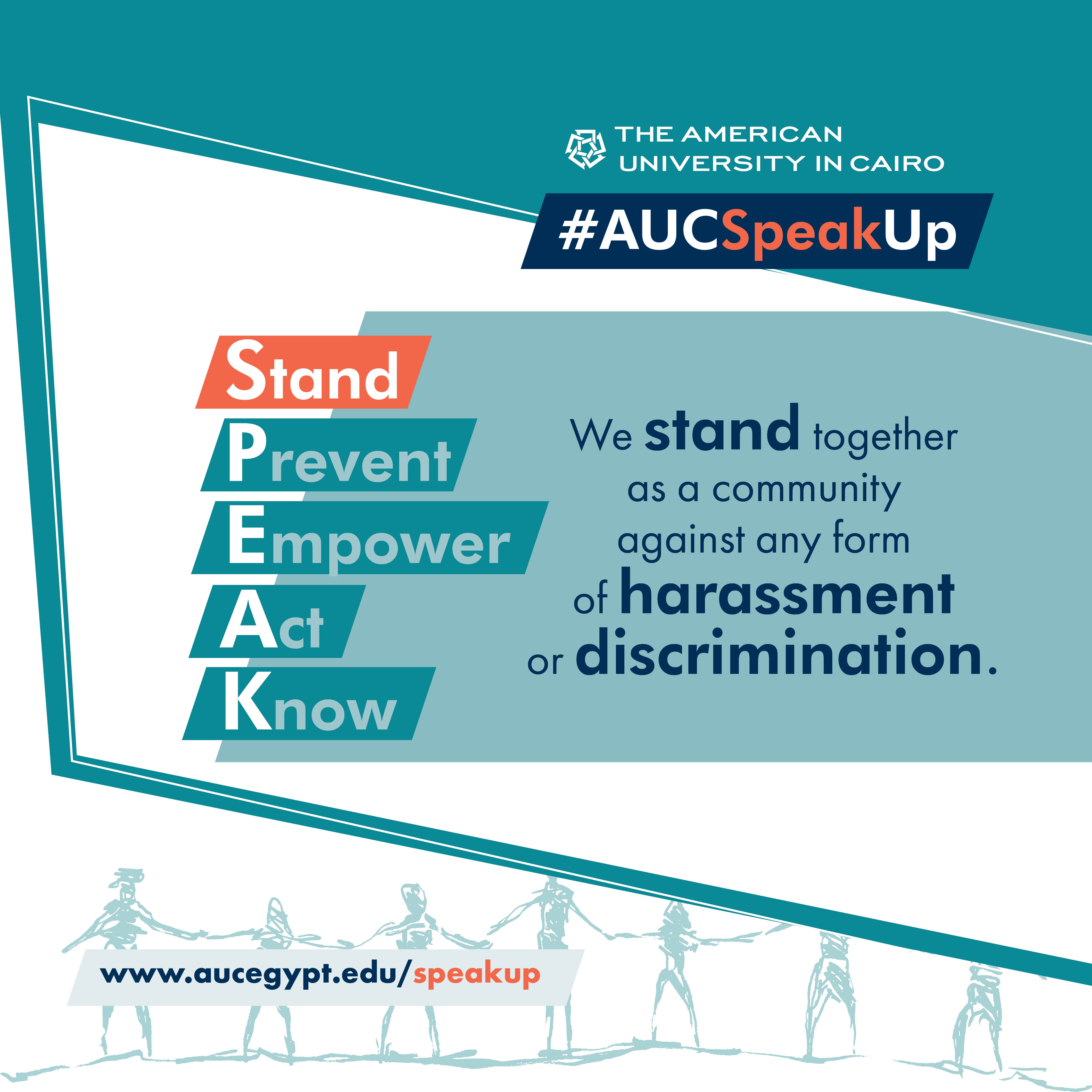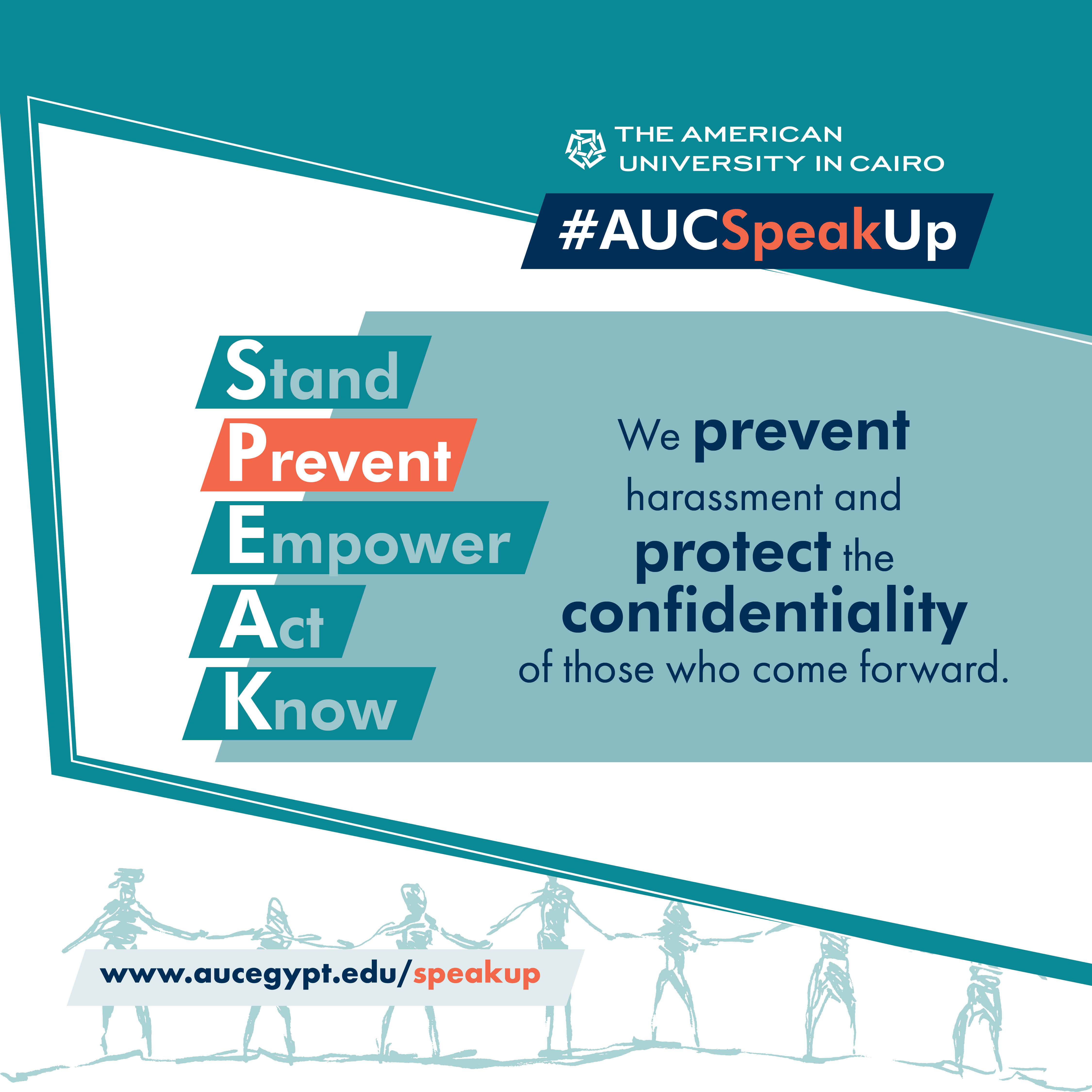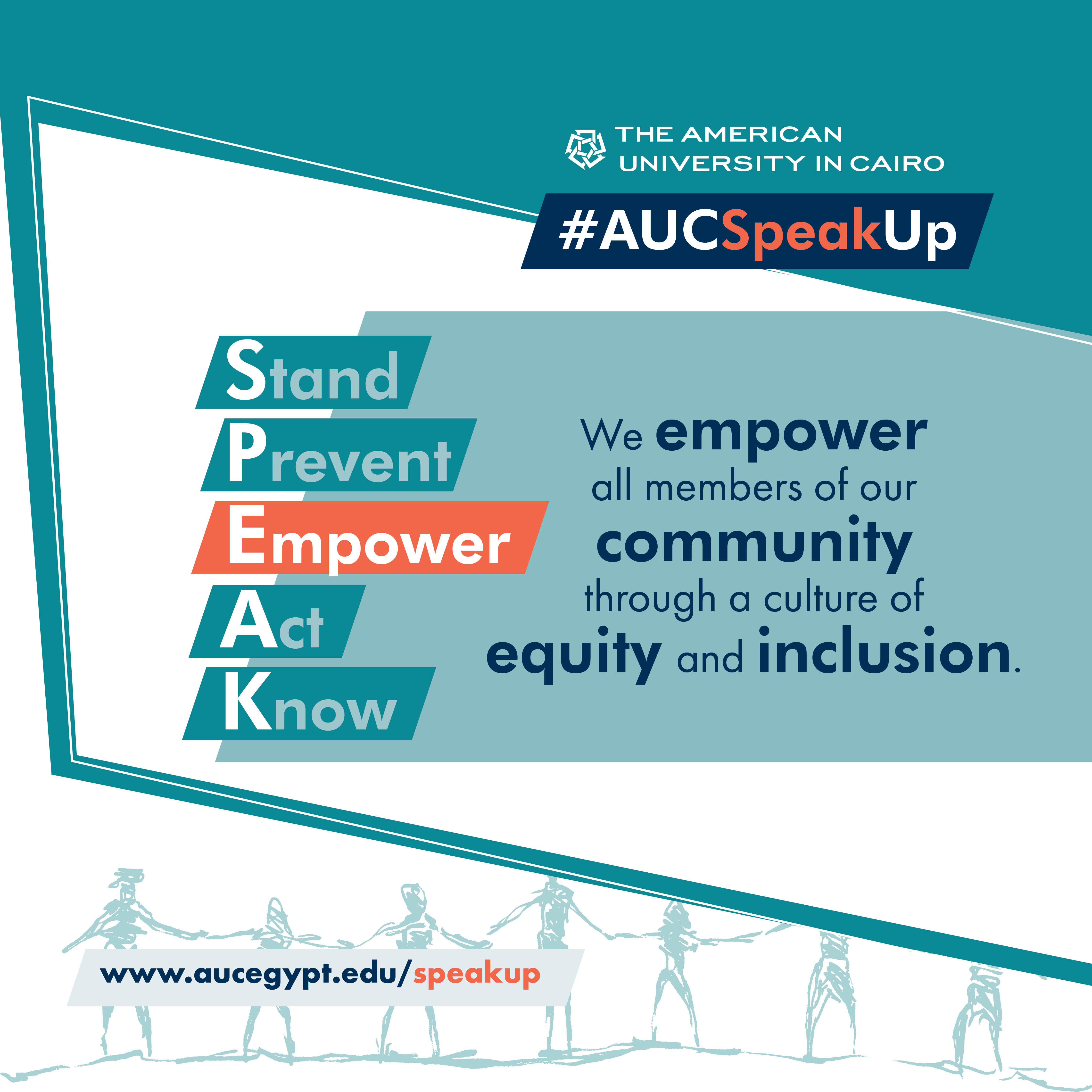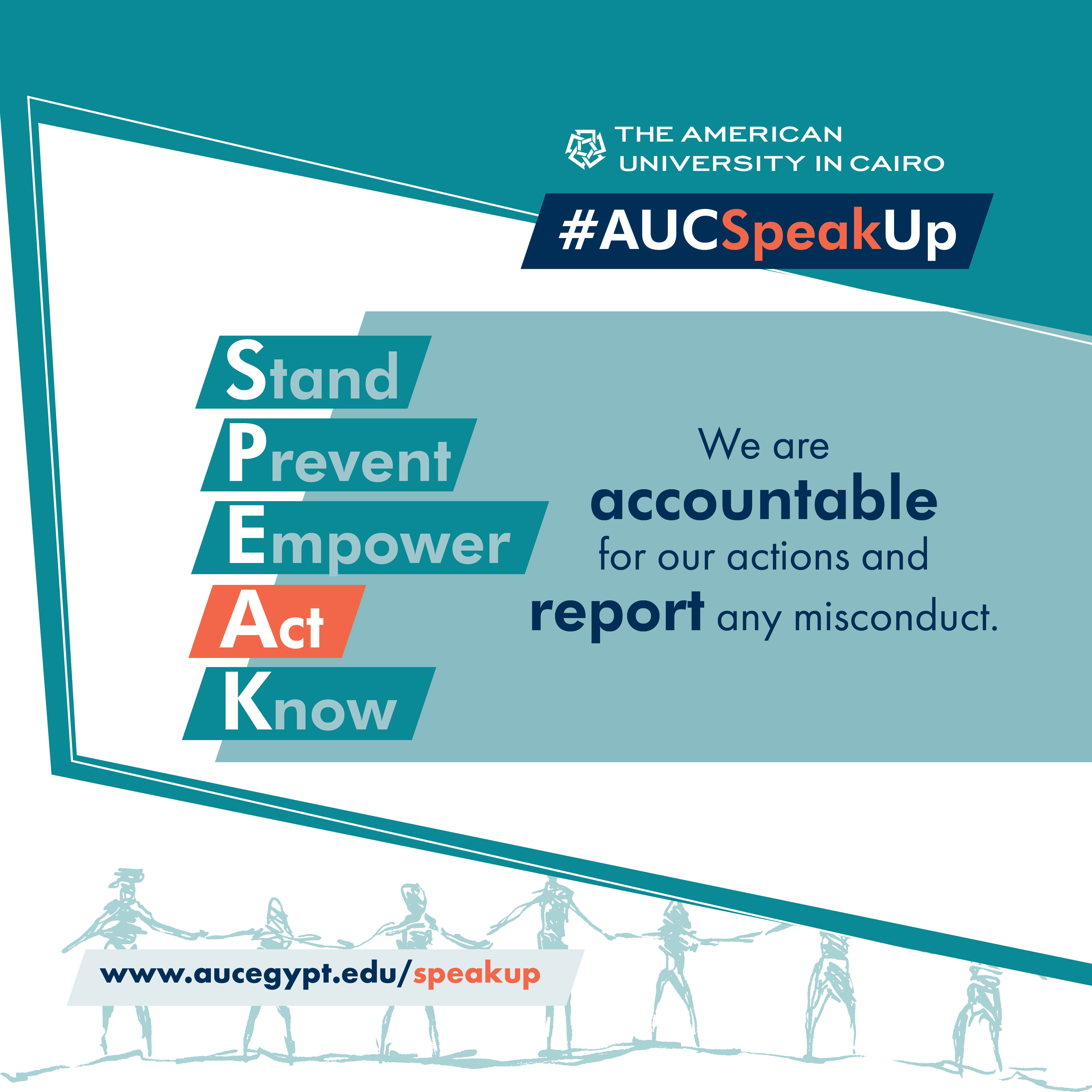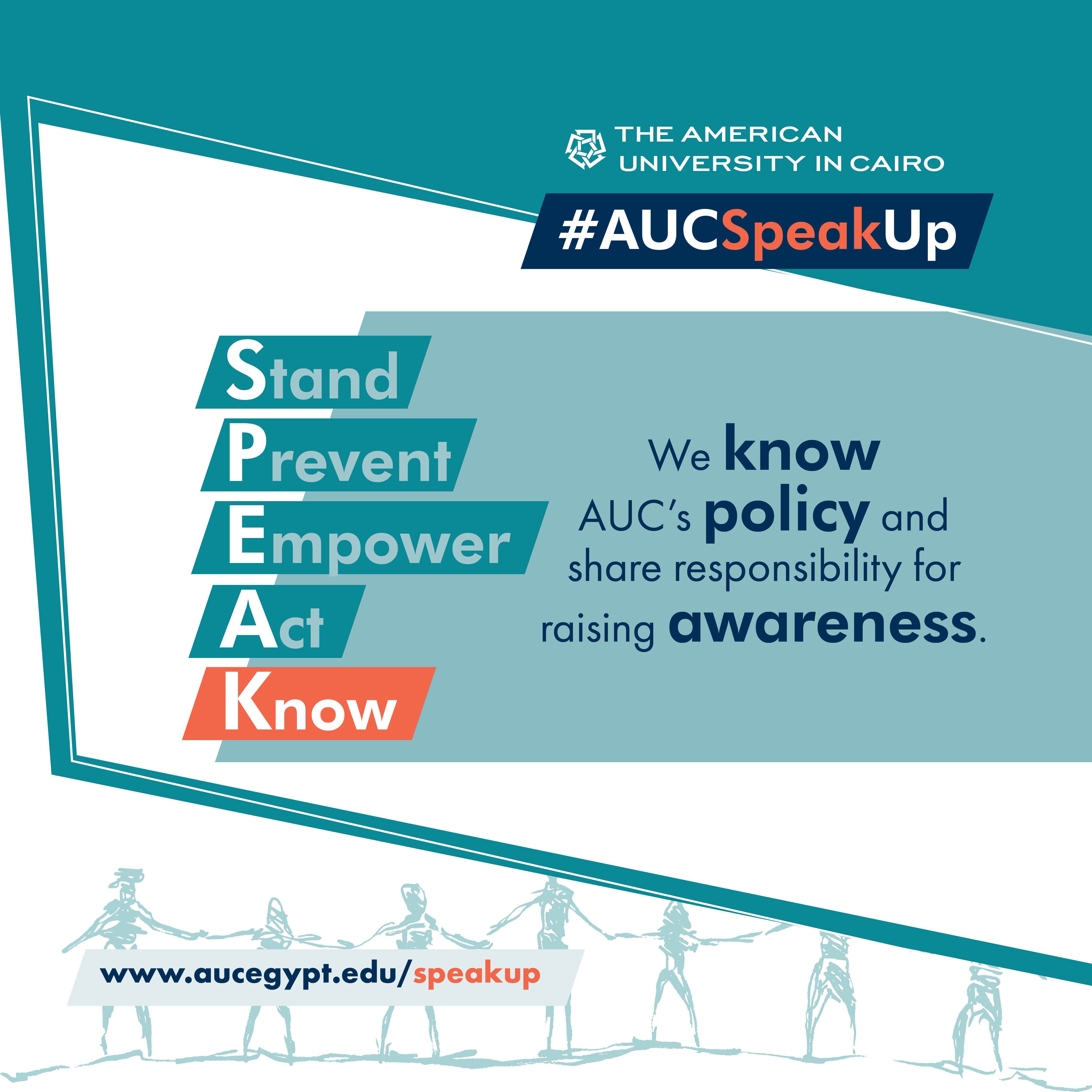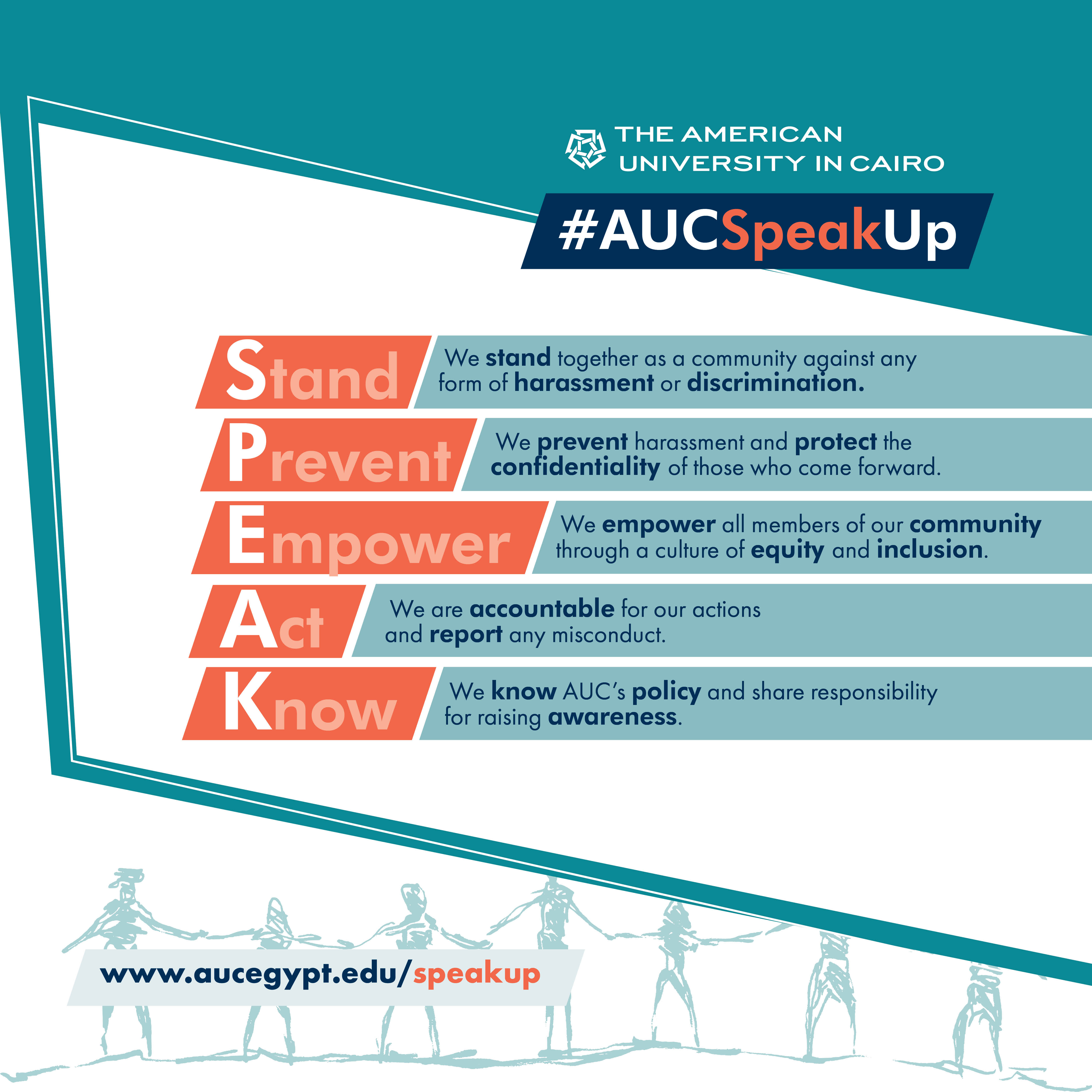 AUC's Measures and Procedures
Need to Speak with Someone?
AUC's Center for Student Wellbeing is prepared to support any individuals who may wish to speak to someone about their experience. This webpage lists the contacts to the center.
Mandatory Online Anti-Harassment Training Sessions
AUC is the first in Egypt to introduce mandatory online anti-harassment training to all faculty, staff and students. The entire University leadership — including all deans, vice presidents and department chairs — will be the first groups to participate in the training.