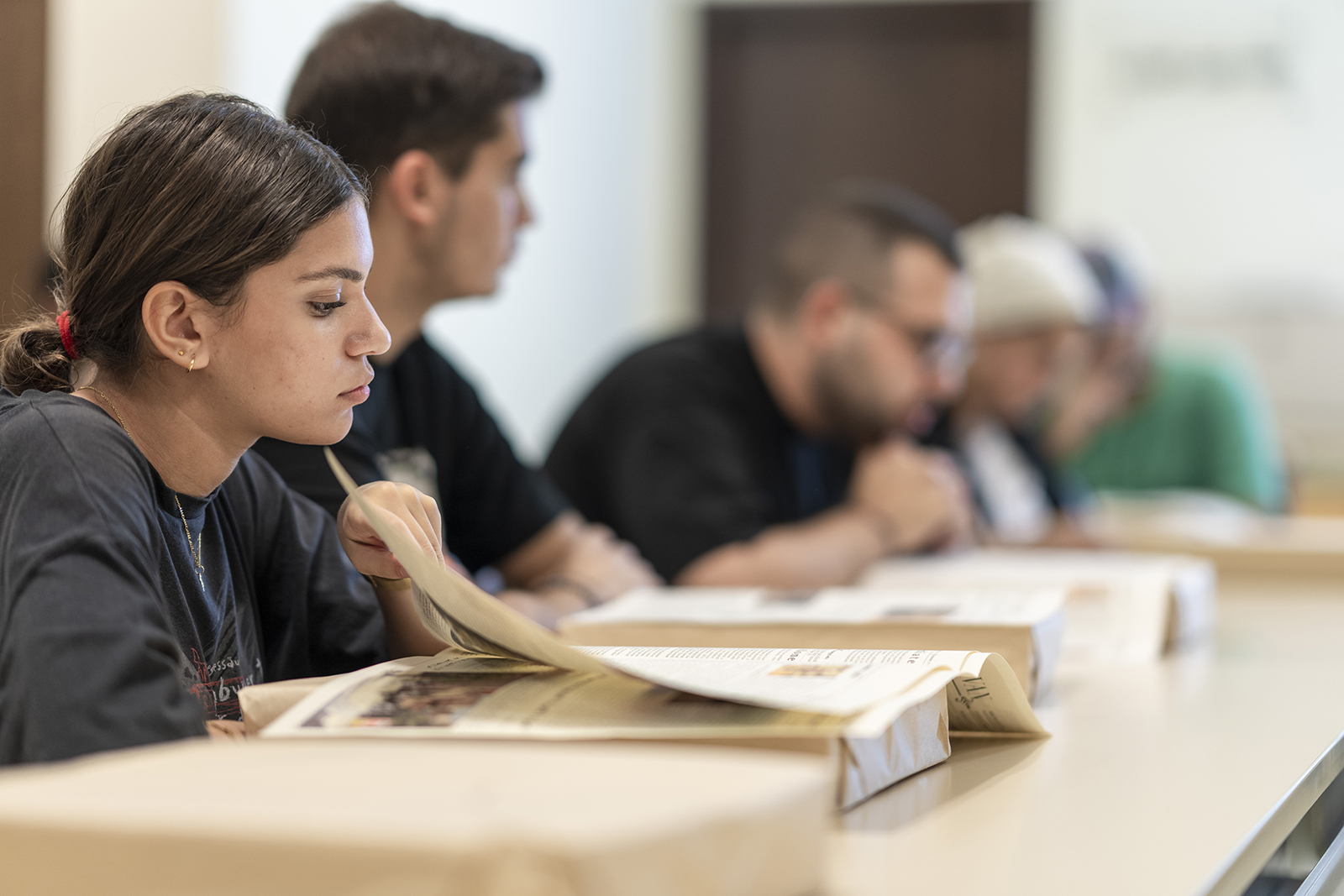 URJe Journal
The Undergraduate Research Journal (URJe) is a multi-disciplinary, refereed annual publication for undergraduate research and creative works.
About URJe
URJe is managed and published jointly by the Undergraduate Research Program and the main library at The American University in Cairo (AUC), located on the New Cairo campus.
URJe is committed to showcasing student works of inquiry and investigation in a variety of genres – research articles, essays, case studies, reviews, creative writing, documentaries, entrepreneurial proposals, pdfs of poster presentations and audio/visual recordings of various artistic forms of expression.
The URJe editorial board, consisting of faculty members from different disciplines, reviews all submissions and publishes a selection of works that make an original intellectual or creative contribution at a high level of scholarship and expression.
URJe is licensed under a Creative Commons Attribution 3.0 License. ISSN: 2356-8976
Submission for Publication
To submit a piece for publication, visit this link
Register to create an account on the website
Log in
Read the policies and manuscript guidelines as well as the guidelines for supplemental digital content. For science and engineering papers, follow the IMRAD structure
Submit your work