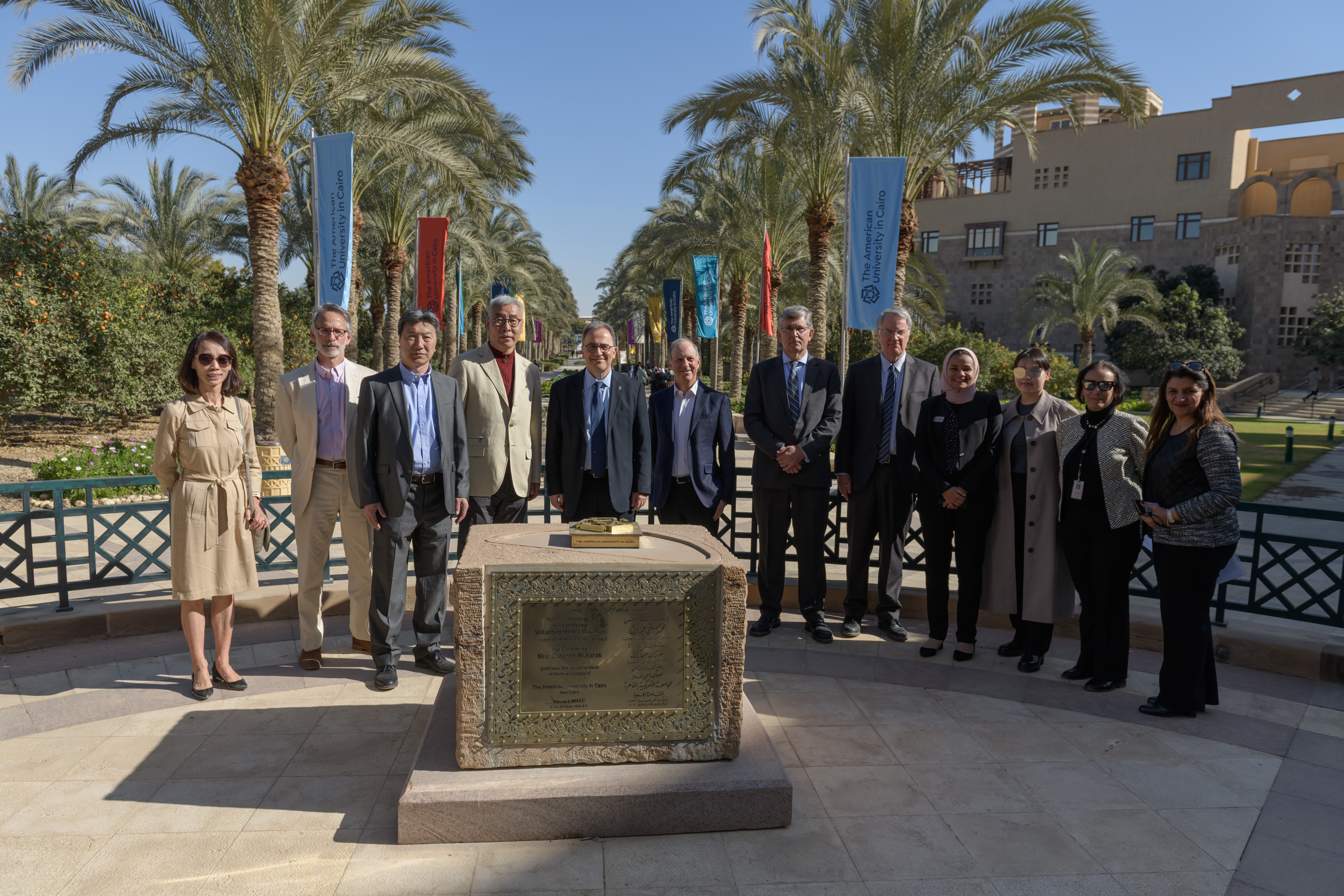 Liu Shiming Art Foundation at AUC
Representatives from the Liu Shiming Art Foundation visited The American University in Cairo (AUC) on Sunday, February 26, 2023. The delegation included Wei Liu, son of the late Chinese artist Liu Shiming, trustee and advisory board members, and foundation staff.
Liu Shiming Art Foundation at AUC
They were received by AUC President Ahmad Dallal, Vice President for Institutional Advancement and Alumni Relations Richard Brow, Dean of the School of Humanities and Social Sciences John Meloy, Dean of the School of Global Affairs and Public Policy Noha El-Mikawy, and AUC faculty and staff members.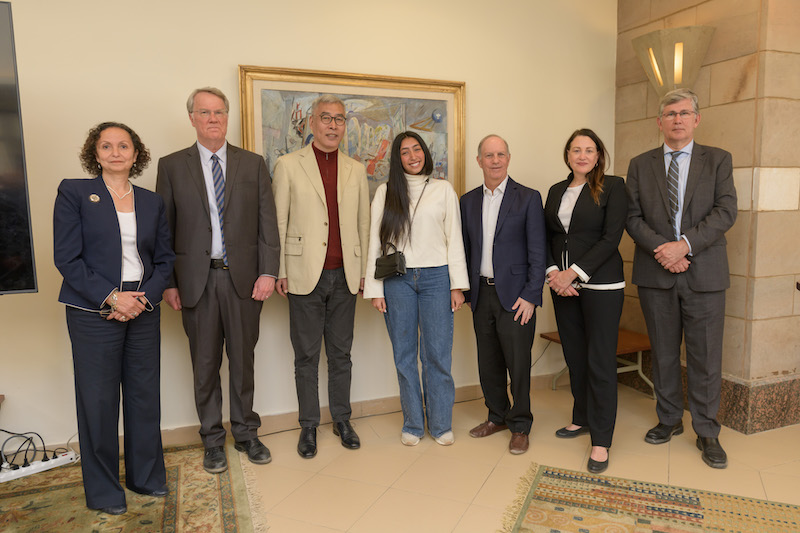 In his welcome remarks, President Dallal said, "your presence is an affirmation of our commitment to facilitating dialogue and global understanding across cultures and regions. In this interdependent and rapidly changing world, universities are uniquely placed to promote exchanges and collaboration that bring us together in our common humanity. Art and culture also have that impact, reaching across the ages to stimulate, inspire, and enlighten."
The foundation has donated the Liu Shiming Endowed Scholarship, that was established at AUC in 2022, to support Egyptian undergraduate students studying visual arts or graphic design. The delegation met the first recipient of the scholarship, Shahd El Helbawy, a visual arts student.
The foundation has also made a gift to AUC of a bronze sculpture named "Silk Road," which Shiming completed in 1988. Depicting a camel and buddha, it is the first sculpture of its kind to be prominently displayed on the AUC campus.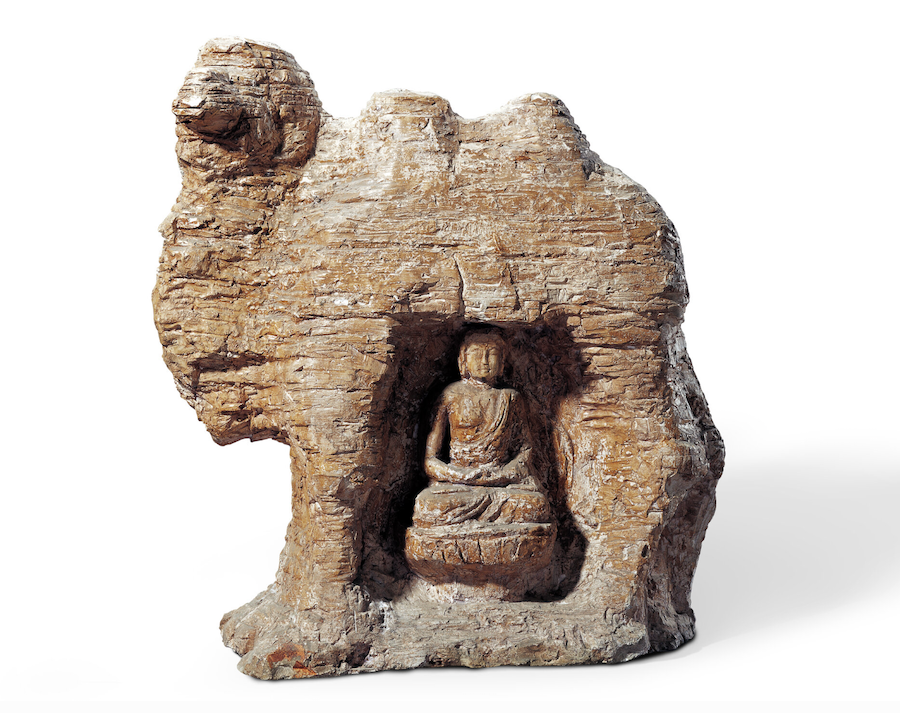 "While others are investing in science and technology, you still have the courage to stand up and say that the future of humanity is also in humanities and art. Thank you for trusting AUC with this strategic decision," said Dean El-Mikawy in her closing remarks to the delegation.
The visit included a tour of the AUC New Cairo campus, including the AUC Center of the Arts, and the site of the permanent location of the Silk Road sculpture.