HE Khaled Bahah Meets with AUC President Dallal
His Excellency Khaled Bahah, former prime minister of the Republic of Yemen, visited The American University in Cairo (AUC) last March accompanied by former Yemeni member of parliament Omar Al-Amoudi and a delegation of Yemeni dignitaries. He met with AUC President Ahmad Dallal, associate vice president for advancement Maha Guindi, and members of the AUC advancement team. This was followed by a meeting with Hadhramout Foundation undergraduate and graduate students enrolled at AUC.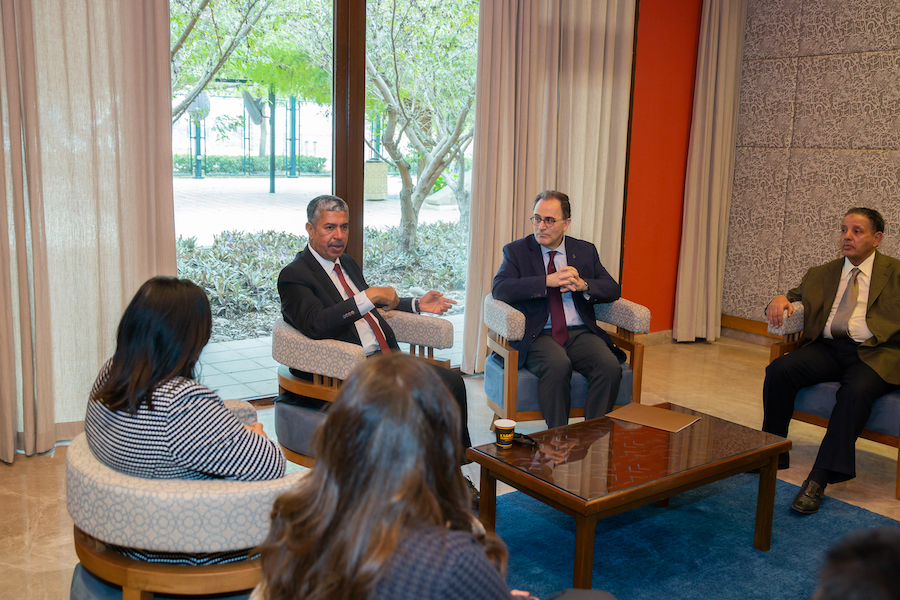 After a tour of the AUC New Cairo campus, Bahah commented that AUC combines the "spirit of the West and the essence of the East and offers an exceptional educational environment for building generations of students." He was impressed by the ambition of the Yemeni undergraduate and graduate students he met and commended the Hadhramout Foundation for partnering with AUC and providing these scholarships and fellowships, saying that he hopes more organizations would follow suit. He advised Yemeni youth to improve their English and prepare themselves for the unique opportunity to gain a world-class education.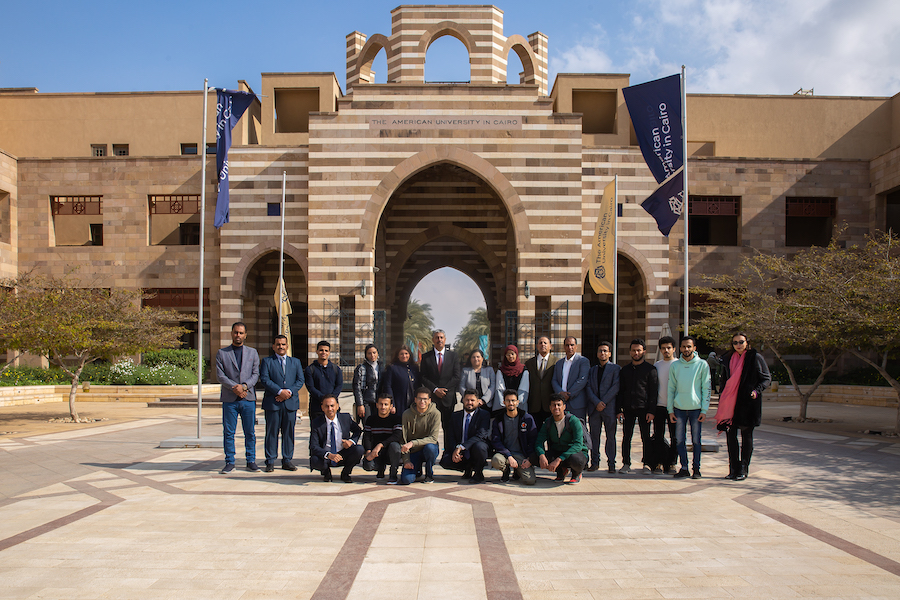 "AUC is the most suitable study destination for Yemeni students given its location in Cairo, the center of education in the Middle East. I hope the numbers of Yemeni students at AUC continue to grow." HE Khaled Bahah.