Eltoukhy Learning Factory Inauguration
Eltoukhy Learning Factory Inauguration
AUC Trustee Dr. Atef Eltoukhy '74 and Mrs. Fofa Eltoukhy inaugurated the Eltoukhy Learning Factory for Innovation and Entrepreneurship at the AUC New Cairo campus. The special event was hosted by Mark Turnage, chair of the AUC Board of Trustees; Ahmad Dallal, AUC President; and Lotfi Gaafar, Dean of the AUC School of Sciences and Engineering (SSE). Ehab Abdel-Rahman, AUC Provost; SSE faculty, and other members of AUC's senior leadership were also present.
After a ribbon-cutting ceremony, the attendees were taken on a tour of the new facilities by SSE Dean Gaafar. AUC students and faculty showcased the cutting-edge equipment and the groundbreaking projects that they have been working on.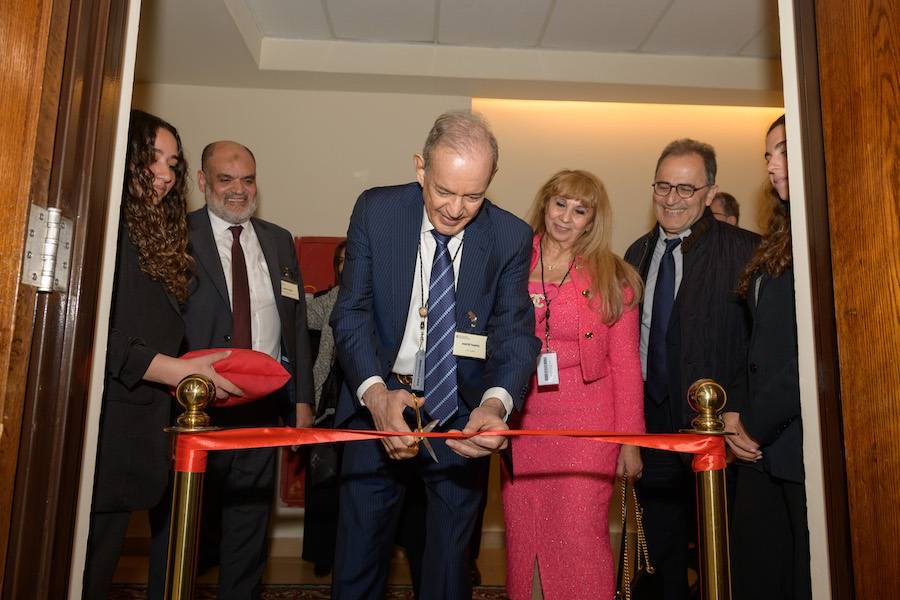 "This project has evolved from an exciting and innovative idea into a state-of-the-art facility. It is the culmination of creative discussions involving President Dallal, Dean Gaafar, his faculty and students, and our dear friend, former AUC student, and fellow trustee, Dr. Atef Eltoukhy," said Board Chair Mark Turnage.
The Eltoukhy Learning Factory for Innovation and Entrepreneurship is a unique multidisciplinary environment that facilitates collaboration between students and faculty at AUC and entrepreneurs and industry experts in Egypt and the region. Through their capstone projects, students will be encouraged to think constructively about complex local and global issues and generate creative solutions to real-world problems.
Dr. and Mrs. Eltoukhy are longtime philanthropists and supporters of education, innovation, and entrepreneurship in both Egypt and the United States. In 2012, the Atef and Fofa Eltoukhy Family Endowed Scholarship was established at AUC to support Egyptian students who demonstrate academic achievement, leadership skills, and commitment to their community.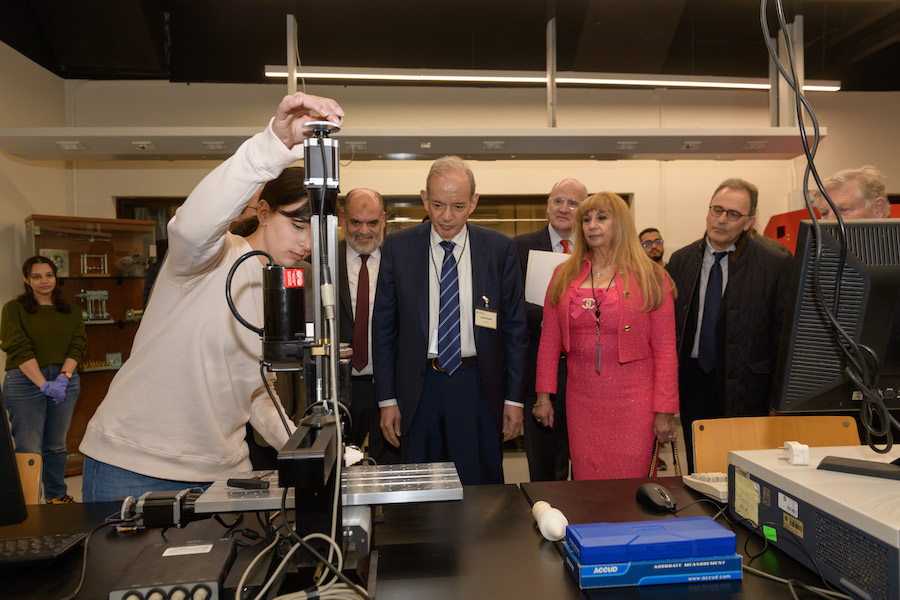 "Dr. and Mrs. Eltoukhy have always believed in our mission and values. They also have unwavering confidence in the potential of Egypt's young minds and that this potential needs to be nurtured and mobilized to achieve Egypt's advancement and sustainable development goals," said AUC President Ahmad Dallal.