Chairman of Al Habtoor Group Khalaf Ahmad Al Habtoor Visits AUC, Meets with Students
Chairman of Al Habtoor Group Khalaf Ahmad Al Habtoor Visits AUC, Meets with Students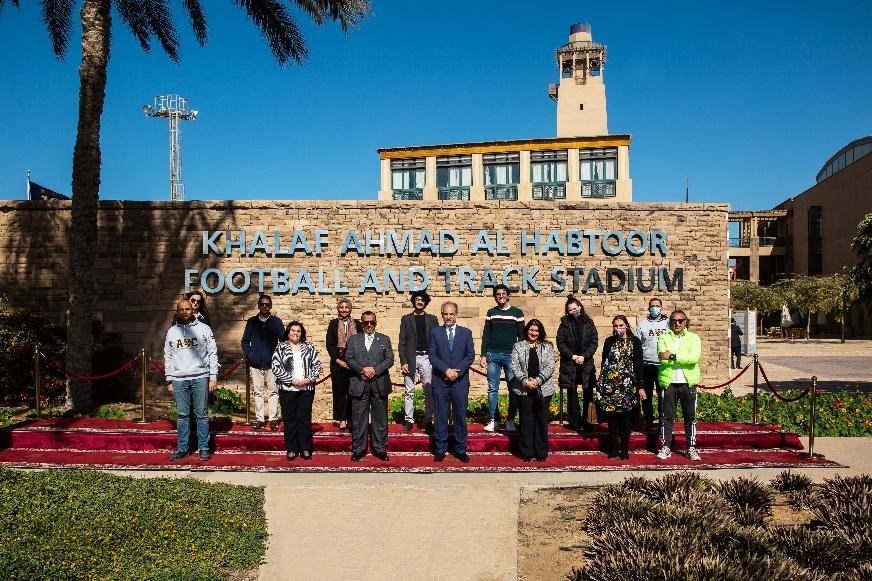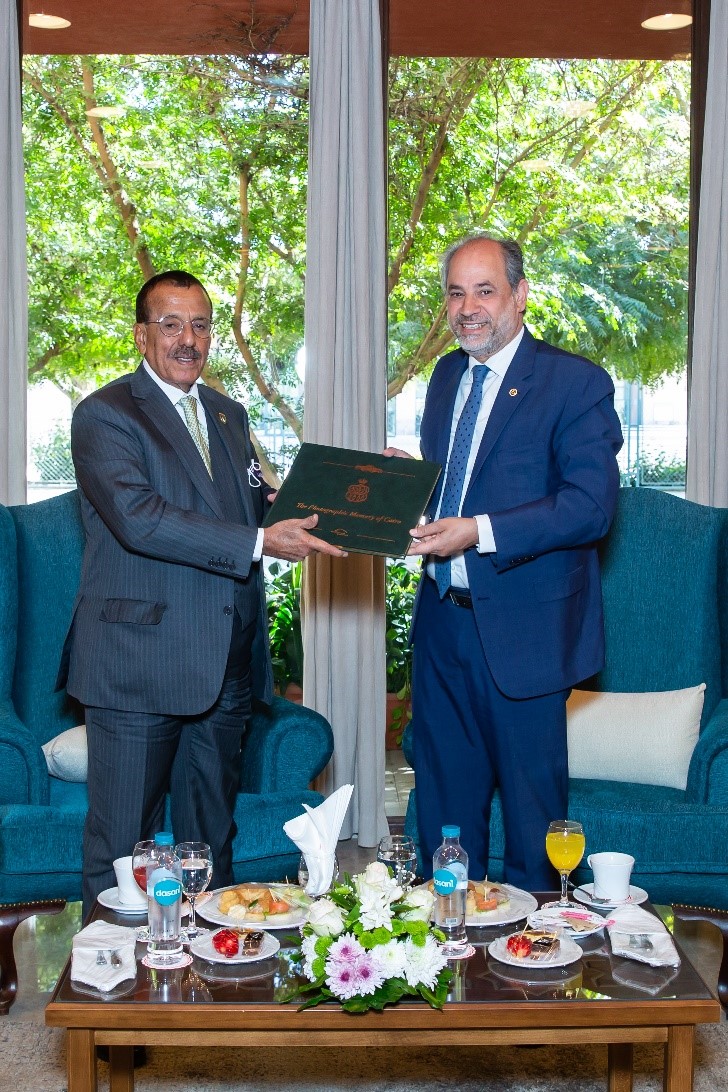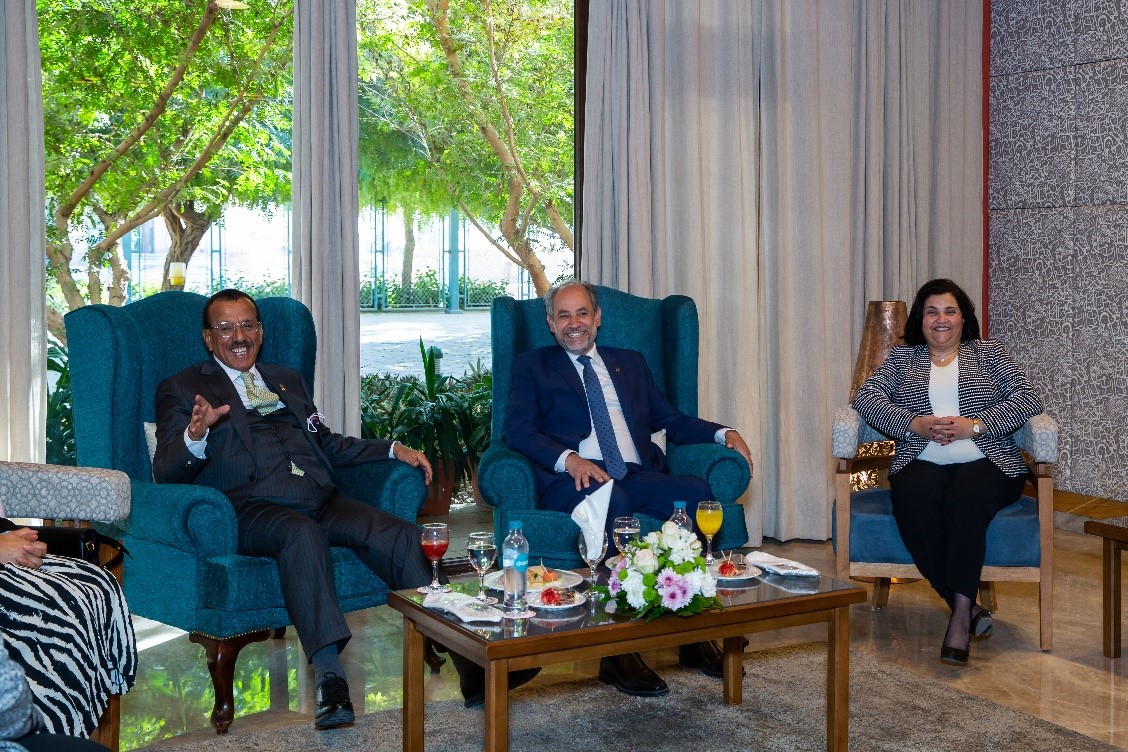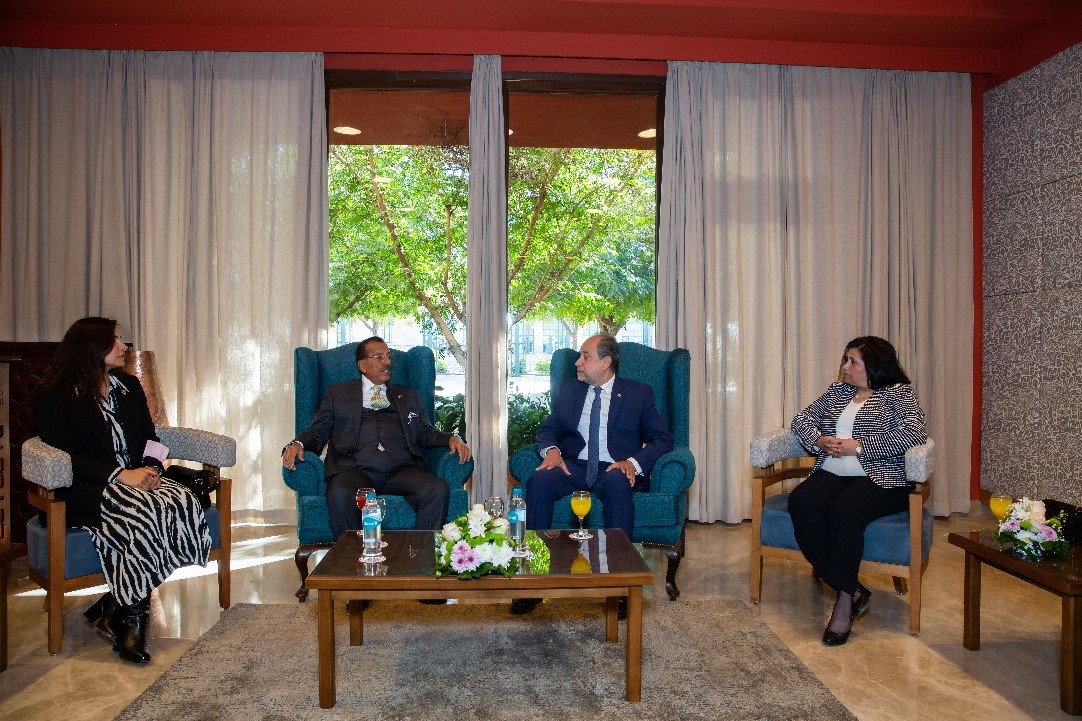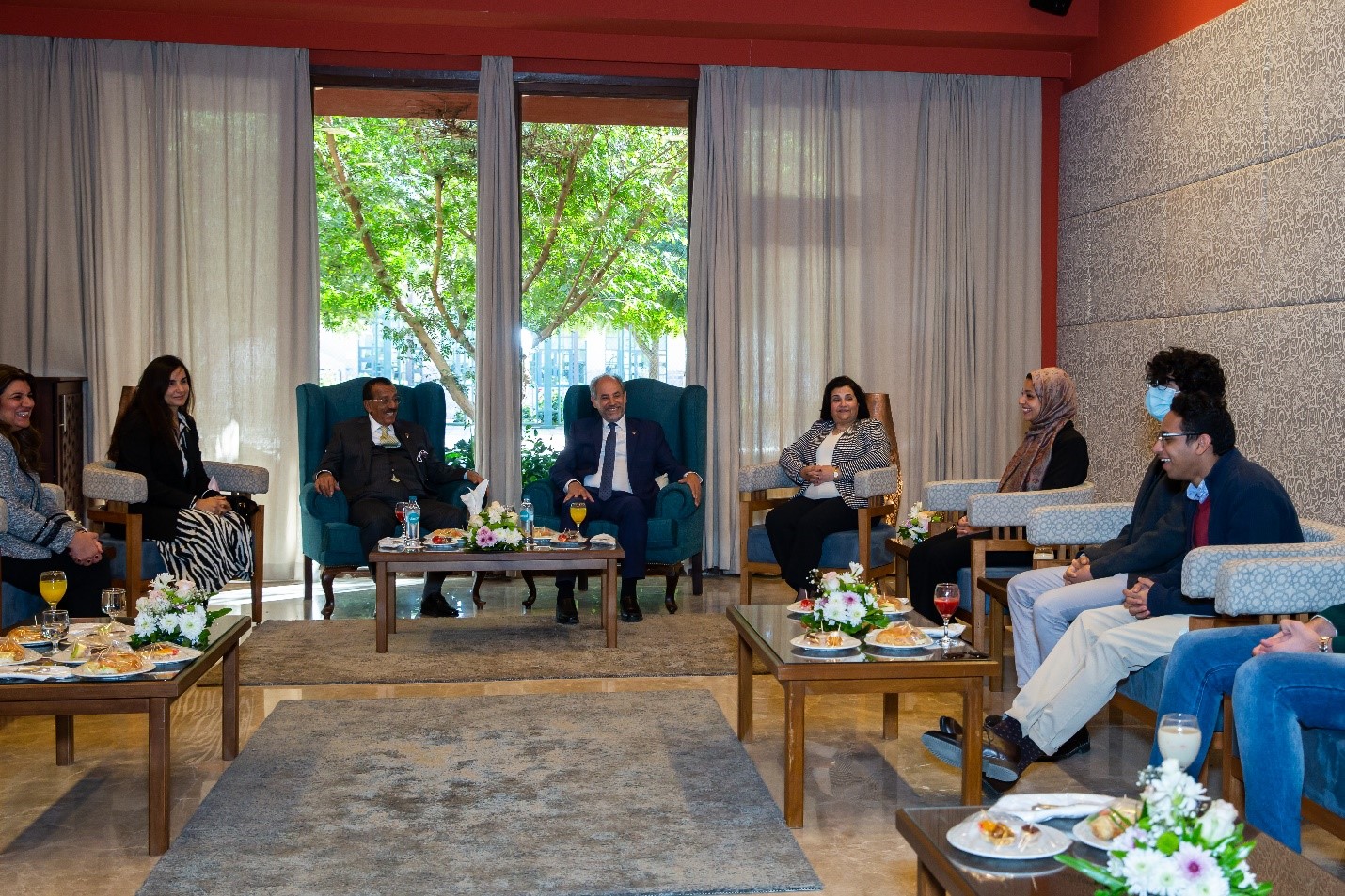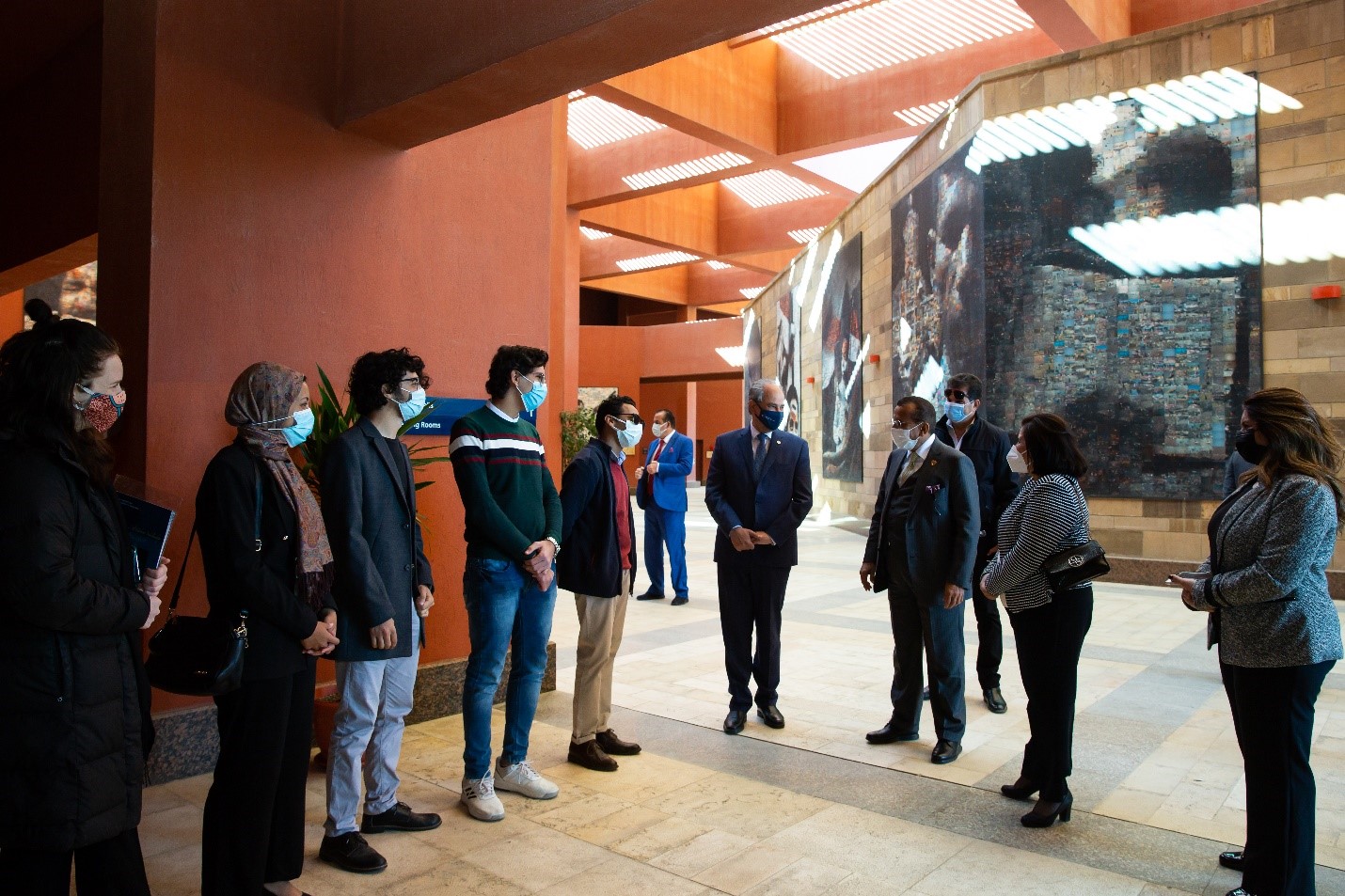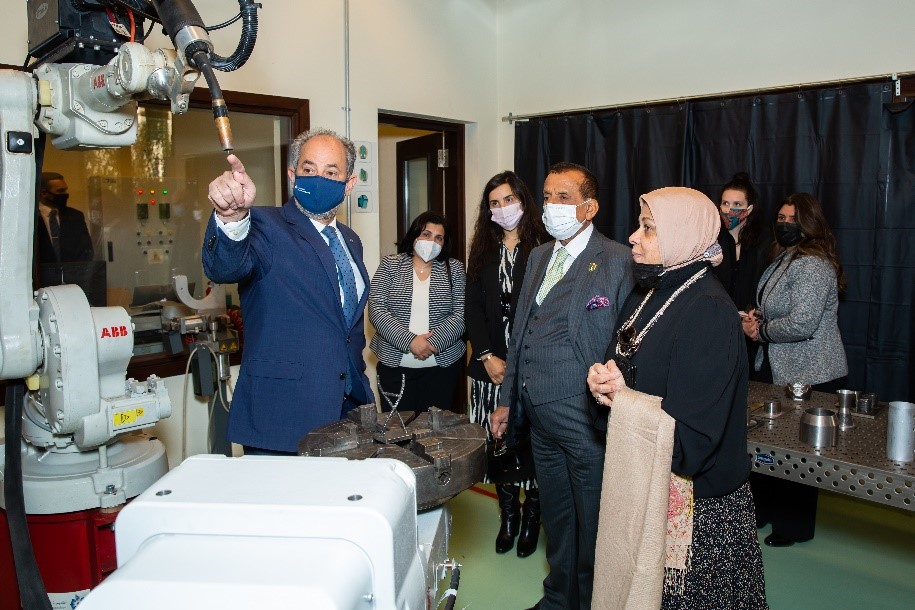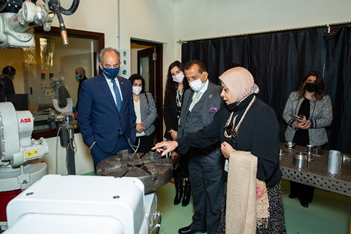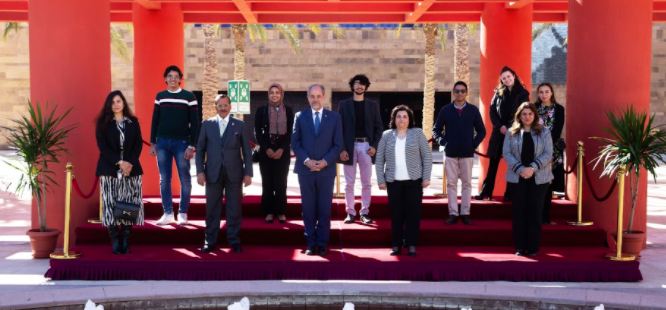 On January 31, Provost Ehab Abdel Rahman and Associate Vice President Maha Guindi welcomed Chairman Khalaf Ahmad Al Habtoor and the accompanying delegation to AUC.
Al Habtoor met with the Khalaf Ahmad Al Habtoor Scholarship recipients Marwan Abdelmoneim '20, Samah Hussein, Akram Aziz and Mario Ghaly, as well as the AUC advancement services team. He discussed with the scholars their achievements and aspirations and their views on the impact of Artificial Intelligence (AI) in our lives.
The meeting was followed by a tour of campus that ended with a visit to the Khalaf Ahmad Al Habtoor Football and Track Stadium. Al Habtoor commented that he was happy to be back on campus and that he looks forward to further collaboration with AUC. We are grateful to Chairman Al Habtoor's interest in and support for AUC and its students.
Watch a video of his visit here.
Check out our AUC tweet about the visit here.