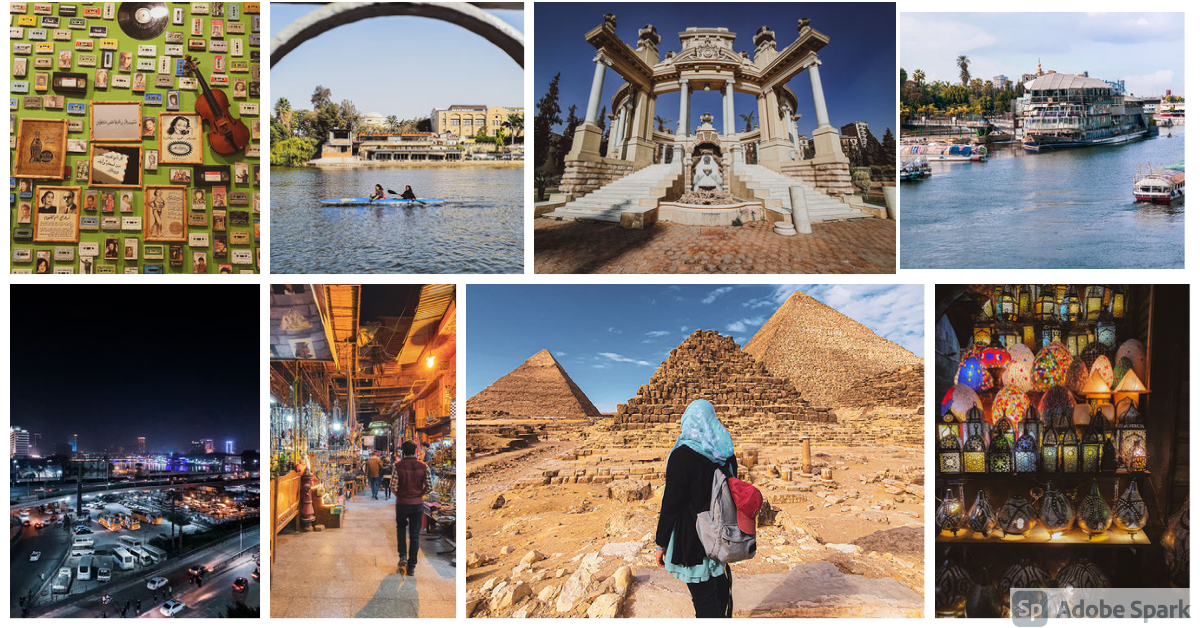 Tomorrow's Leaders Program Newsletter - Spring 2021
Tomorrow's Leaders New Cohort
Welcoming New Cohorts
TLU welcomed 24 new undergraduate students to AUC in September 2020. It was an exceptional semester as freshmen demonstrated exceptional perseverance and adaptability as they navigated their way through the AUC system and the online mode of instruction. During a session on "Homesickness," students got a chance to share their feelings and thoughts about being away from home. Facilitators of the session pinpointed available on-campus resources that could help them.
Competitions and Conferences
Outspeak Debate Competition
Yasmin Sameh (Egypt) and Youssef Mohamed (Egypt) won second place at the Outspeak Debate competition, hosted by AUC's Debate Society. The competition consisted of four rounds of debating different topics. The debate topics were diverse, including Egypt's different ethnicities, Ethiopia's renaissance dam, political censorship by the government and AUC's online system versus going back to campus.
The Sprint Entrepreneurship Competition
Yousef Mohamed (Egypt) was part of a team that won first place in The Sprint competition, which took place virtually between September 23 and October 3. The Sprint is an online challenge for university students, organized by AUC Venture Lab's FinTech Accelerator, powered by the Commercial International Bank (CIB) and in partnership with the International Finance Corporation (IFC), through which students receive entrepreneurship training. The competition's idea is to design financial products tailored for youth to better include them in the financial ecosystem. The prize was composed of a monetary sum of EGP 15,000 and an internship placement. Mohamed will do his internship during Summer 2021 at Robusta, an information technology company based in Cairo.
Egyptian Collegiate Programming Contest (ECPC)
Anas Abdallah (Egypt) participated in the Egyptian Collegiate Programming Contest (ECPC), a competitive programming competition, as a contestant with a team of three. The team was able to solve three problems, and Abdallah is looking forward to participating again next year. He was also a trainee at the AUC Robotics 101 Tower Takeover, a robotics training program and competition.
Africa Update: Marrakech, Morocco and Uasin Gishu, Kenya Virtual conference
Chaima Er-Rafiy (Morocco) attended Africa Update: Marrakech, Morocco and Uasin Gishu, Kenya, a virtual conference, where she spoke as a youth ambassador of the Marrakesh-Scottsdale Cultural Exchange Program (MSCEP). The African event mainly discussed the measures that Morocco took against the spread of COVID-19 and the biggest challenges that Morocco faced compared to other African countries.
Geneva Peace Week
In November 2020, Rihém Sejil (Tunisia) attended two conferences at the Geneva Peace Week, a leading annual forum in the international peacebuilding. The first conference was titled The Storytelling Community as Peacebuilders, while the second was titled Prevention and Sustaining Peace: Human Rights in Action. This forum allowed Sejil to meet and interact with government officials, human rights advocates and UN officers from around the world. Furthermore, she gained more insight into the question of peacebuilding in a polarized world and the importance of sustaining human rights in promoting global peace.
Moreover, Sejil mentored Junior Chamber International (JCI) members in Tunisia on "How to Ace a Debate?" She was the team captain of the winning team in the JCI debate championship for her region. Her team was qualified to compete nationally in the JCI Tunisia National Debate Championship (semi-finalists).
For Sejil, her participation in the debates this round was a unique experience that enhanced her self-efficacy. Sejil has also submitted an entry for the First-Year Research Experience (FYRE) wall poster competition at AUC.
Mélissa Lakrib
Mélissa Lakrib (Algeria) conducted two radio interviews to highlight the work of ALGeunesse, an NGO that she established in 2019 in Algeria for youth and child development. ALGeunesse is currently working on a project that aims at mobilizing activists to raise awareness regarding violence against women and children. Lakrib talked about sexual harassment and child abuse in a podcast that was released this past September: The Goodfolks Podcast - #10 Melissa Lakrib. Besides her work with AlGeunesse, Lakrib assisted as a counselor in a workshop with Sidra, an association of youth and active citizenship in Algiers. The workshop's aim was to discuss the issues NGOs in Algeria face when it comes to professionally developing their members. ALGeunesse
Mentorship Program Launch
Session by Mai Nasrallah '15
In October 2020, the mentoring program was launched to aid freshman students' academic and nonacademic endeavors. Before the launch, TLU alumni and graduating seniors attended a session conducted by TLU alumna Mai Nasrallah '15 (Jordan), who is a youth programs advisor at the Norwegian Refugee Council and a regional project manager at Mosaik Education. Nasrallah has a master's in human rights from the London School of Economics and Political Science and has become the youngest person in a management position in two organizations focused on working with and for young people. She received her BA in political science and sociology from AUC in 2015 as a TLU scholar.
After the mentors' training, the freshmen met with possible mentors and Associate Professor of Practice Jaime Mendoza, who gave them some do's and don'ts on mentorship.
Activism Against Gender-Based Violence
16 Days of Activism Against Gender-Based Violence Campaign
Aisha Altubuly '21(Libya) took part in the 16 Days of Activism Against Gender-Based Violence campaign from November 25 to December 10, 2020. Working alongside her team at Together We Build It (TWBI), an NGO based in Libya, Altubuly launched the second series of the Super Banaweet campaign, sponsored by Cordaid. The campaign tackles social, economic and political issues that affect girls' lives and addresses their problems from a different angle.
AUC SpeakUp Dialog Series
TLU students followed with interest the online panel discussions of AUC SpeakUp, a dialog series in partnership with other institutions and prominent influencers designed to raise awareness and advance the conversation about sexual harassment in support of national and global efforts as they relate to college campuses. AUC SpeakUp is a University-wide initiative to reinforce AUC's legacy of equity, inclusiveness and safe campus.
Anti-Trafficking Awareness
Anti-Trafficking Awareness
TLU students attended an anti-trafficking session. The session intended to raise students' awareness of human rights and encourage abstinence from activities that can contribute to human trafficking. The facilitator was Mohamed El-Essawy, a researcher at Arizona State University and a bounty analyst at the university president's office. For the past five years, he has accumulated profound knowledge in the investigation of human trafficking cases, migrant smuggling, and violent crimes against women and children. El-Essawy was awarded the Leadership for Education and Development scholarship, during which he worked towards a degree in Political Science with a focus on international law and international relations at the American University in Cairo.
Egypt Through the Eyes of TLU Students
Exploring Egypt
Classes have been online due to COVID-19, but this didn't stop TLU students from exploring the beauty of Egypt: from AUC New Cairo and AUC Tahrir Square to Zamalek, Manial, El Moez Street, Giza and Alexandria. Maram Mahmoudi (Algeria) is passionate about photography, and you can visit the Instagram account she created to capture her adventures.