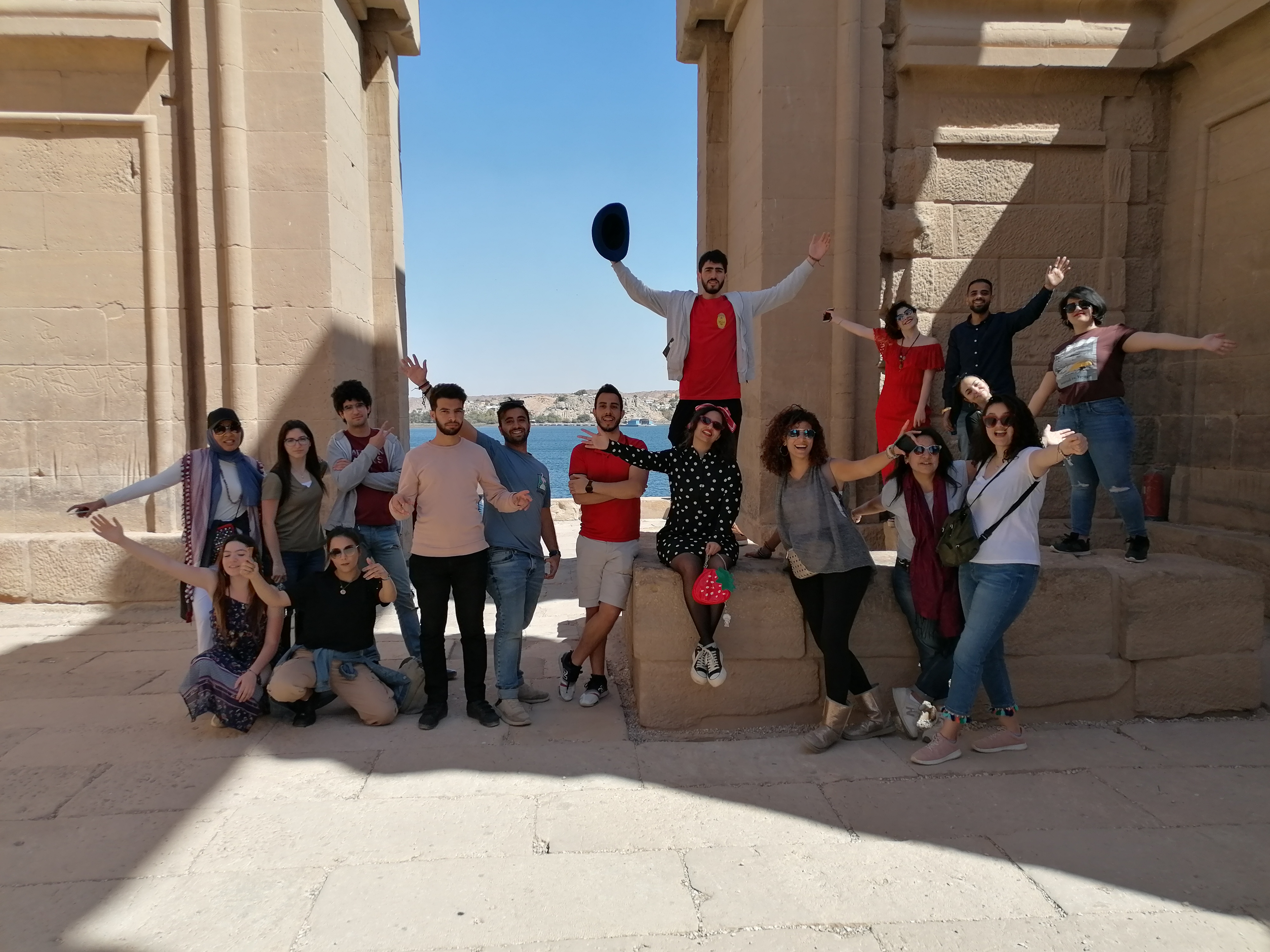 Tomorrow's Leaders Programs Newsletter - Fall 2020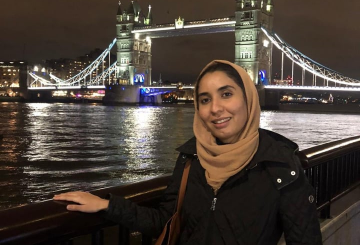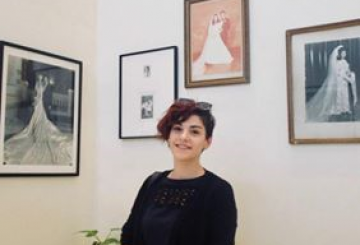 TL Students
Received an Undergraduate Research Grant.
Mirna Sherbetijan (Lebanon) and Hanin Elfandi (Libya) received an undergraduate research grant worth EGP 25,000 each to cover their biology thesis research expenses. Both have been working with Asma Amleh, associate professor at the biology department, AUC during spring 2020. The study aims to test the effects of Salvia Triloba - commonly known as Greek or Mediterranean sage - on drug-resistant cancer cells. In her project, Elfandi will test an extract of this plant on human liver cancer cell lines combined with chemotherapy in a different approach. Meanwhile, Sherbetijan is working on breast cancer cells. The ultimate goal is to be able to investigate different molecular pathways that could pave ways for redefining cancer therapy.
Semester Abroad Achievements
TL Student at the
24th World Multi-Conference on Systemics, Cybernetics and Informatics
During her Fall 2019 abroad at Arizona University, Nourlyna Boulgamh (Algeria) has co-authored a research paper on Coupling Haptic Learning with Technology to Advance Informal STEM Pedagogies with her professor at the University of Arizona and will present it at a conference at the 24th World Multi-Conference on Systemics, Cybernetics and Informatics: WMSCI 2020© in September in Orlando, Florida. Boulgamh managed to fundraise for her traveling expenses by getting the undergraduate research grant. She was invited to continue the research she was working on this upcoming winter.
Moreover, Boulgamh was chosen to be part of the Hansen Summer Institute on Leadership and International Cooperation held by the University of San Diego in July 2020. However, due to the COVID-19 outbreak, this year's round will be postponed to summer 2021.
Retreats: Learning While Discovering Egypt
Tomorrow's Leaders Retreat Sessions Tackled T
ransition and Change-related Anxiety
From February 27 - 29, Spring 2020 retreat took place in Aswan. The retreat sessions tackled transition and change-related anxiety, normalizing the different fears senior students experience. A few sessions also addressed the Japanese IKIGAI model of life that promotes finding one's reason for being. It created a framework for success and happiness based on four key concepts: mission, passion, vocation, and profession.
Civic Engagement: Field Research, Problem Analysis and Project Management (PMP) Module
During October 2019, TL students started the first module titled Field Research and Problem Analysis. The goals of this module was to teach the students the techniques of community mapping and needs assessment. The students learnt to classify methods of collecting data, create a plan to assess needs, recognize problems and needs of the chosen community, and identify and execute techniques for analyzing data. Two sessions of this module were regular interactive trainings. The third session, however, included a field visit to one of the poorest slums in Cairo (Ezbet Khairallah). There, the students got to visit an NGO called Khier w Baraka. In February 2020, students participated in a Project Management (PMP) module. The goals of this module were to design initiatives and establish ways to implement them, identify stakeholders, create project frameworks, devise financial budgets and apply principles of cost control, and develop ways to manage resources.
Internships
Hiba Belhadj, a Tunisian graduating, managed to land an internship with the UNRWA for three months starting June 2020.
After admitting 103 students from 16 countries since 2008, AUC received Tomorrow's Leaders grant for a new undergraduate cohort funded by the U.S. Department of State in the amount of $3,300,000 for a duration of five years. The TLU-AUC program is designed to support 14 socioeconomically disadvantaged and geographically diverse TL applicants to pursue their bachelor's degree, within a period of four years. During their time at AUC, TL students get to study for one semester at a US university.

Chada Benmahcene TL Alumni
Chada Benmahcene (Algeria) has been volunteering with Youth Capacities Development Association (YCDA) Ourgala based in Algeria, where she delivers online trainings to help university senior students and fresh graduates polish their professional skills.
Chada is currently a senior technical product manager in the field of oil and gas. She is the founder of ENTROGX project in Ouargla, and other civic engagement initiatives. Chada has always been an active youth supporter, mentor and women in STEM advocate. She is also an active leading member in multiple international organizations supporting women in the middle east region, such as: LeanIn Women in Tech, SPE Women in Energy, Arab Women in Computing. She has been selected as top 50 technology innovators in Dubai, for her work in improving women in Tech visibility in the region, while serving as a Stanford's University ambassador for women in data science. Plus, she was highlighted with honorable distinction in the MEPI Alumni of the year award for 2019.
In her free time, Chada is found to be a poet, a hiker, a painter or an Arabic calligraphy artist .. Whichever the mood and the time allows for.
TL students had presented their six-month, self-designed, civic service capstone projects before a Jury on May 31. Due to the Covid-19 circumstances and unlike the previous years, this round's capstone projects were not required to include an implementation part, yet they were presented as research projects, proposals and project designs. Overall, six projects were presented by six teams. Below are some highlights from the projects:
Heya-kindness, an initiative by Hiba Belhadj and Adam Eddouss, aims to improve the life skills and character building of the underprivileged children that the organization Heya Masr works with. Heya Masr is a social nonprofit organization with a mission of restoring a sense of dignity and pride in young Egyptians by building their self-confidence and empowering them mentally and physically to develop and strengthen their character from the ground up. Both Belhadj and Eddouss want to help with developing the organization's work on bullying. They aim at producing a toolkit comprising activities and stories on bullying for the volunteer teachers to use with the children.
She's Libya, a project by Aisha Altubuly, through TWBI (Together We Build It) NGO. She's Libya aims at advocating for humanitarian assistance and emphasizing the need for peacebuilding through raising awareness about the issue of internal displacement from a gender-sensitive perspective on the national level, addressing that it is a national problem which affected all Libyans by telling the story through the tongues of women coming from the three main regions and bringing this issue to the international community attention.
Spring 2020 Graduation Celebtration
Tomorrow's Leaders (TL) program has celebrated the successful graduation of five students on Wednesday, June 24 at 8 pm via zoom in the presence of many members from the AUC community, representatives from the U.S. Department of State, and the U.S. Embassy. Adam Eddouss, a Tunisian graduating senior gave a speech addressing his fellow colleagues and attendees. The event included an open mic slot where students organically shared thoughts, reflections, and gratitude.