USAID Scholars Activity
University Scholarships in Egypt
The USAID Scholars Activity, implemented by The American University in Cairo, offers a number of opportunities for four or five years of university scholarships (which may be preceded by a preliminary year in case of joining AUC or Zewail City for Sciences, Technology and Innovation) depending on the specialization/major of study. The program will be offered to approximately 145 students in the academic year 2023-2024 to obtain bachelor's degrees at a number of Egyptian public and private universities. Program participants will be selected to study in fee-based/credit-hour system distinguished programs administered in English based on the strength and quality of the application form and they have to meet the prospective university admission criteria.
In particular, the program aims to support the economic, social and environmental development plans in Egypt by focusing on university studies in the fields of water, energy, agriculture and nursing by providing university education opportunities based on the foundations of knowledge, innovation and scientific research and characterized by excellence, experimental education, entrepreneurship and good preparation for the job market. The program additionally avails opportunities for students to do scientific research that will create a positive and effective impact for the students themselves (females, males as well as those with disabilities), for the participating educational institutions and for Egyptian society as a whole.
Fast Facts about the USAID Scholars Activity 2020-2022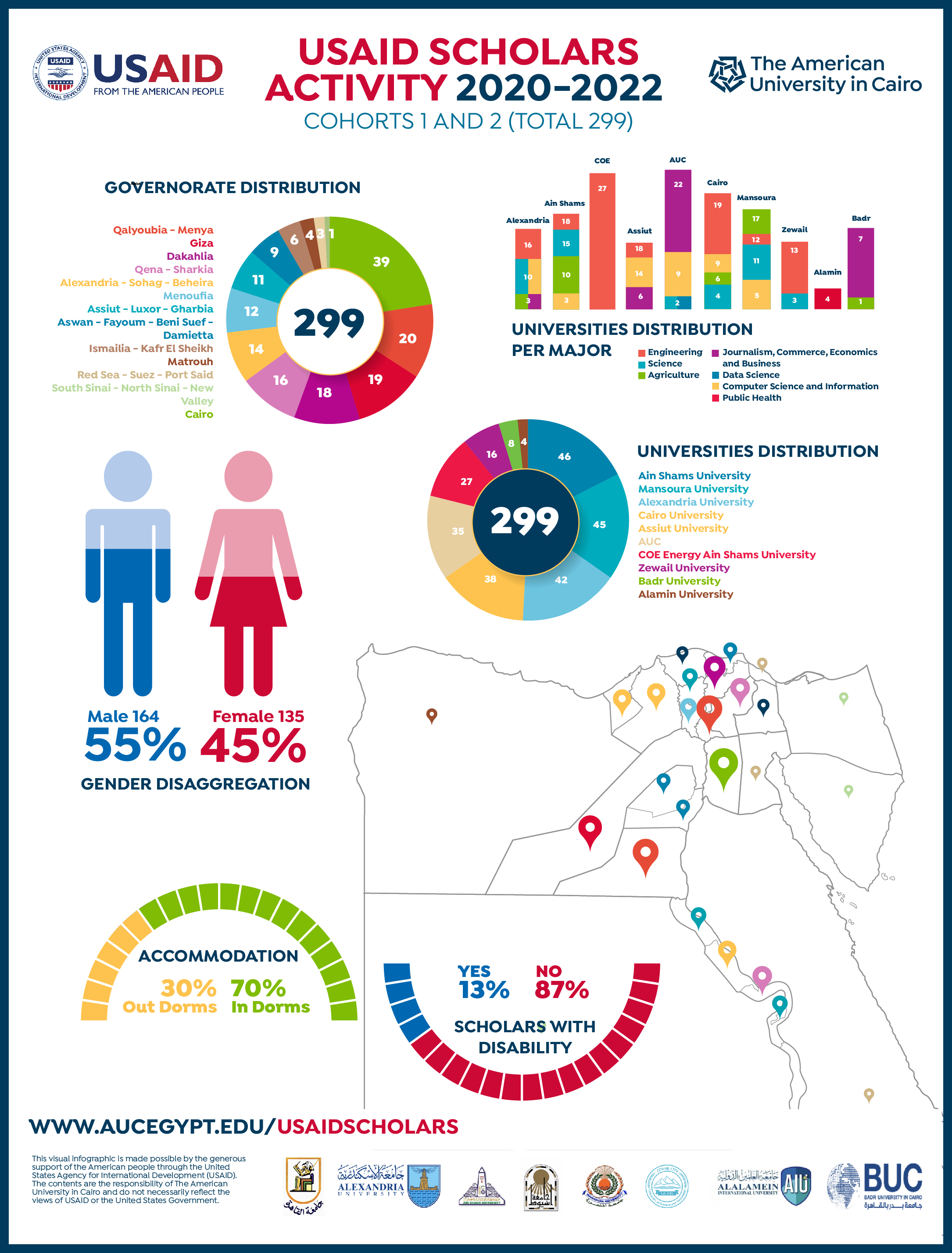 Click here for a larger view or to download PDF.