Laurie Fitch
Laurie Fitch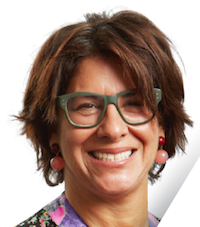 Laurie Fitch
Partner in the Strategic Advisory Group at PJT Partners, London
With more than 20 years of asset management and investment banking experience, Laurie Fitch (YAB '91) is a partner in the Strategic Advisory Group at London-based PJT Partners. Deep domain expertise and the ability to cultivate strong working relationships have made Ms. Fitch a trusted adviser to senior decision makers around the globe.
Before PJT Partners, Ms. Fitch spent four years in the Global Power and Global Industrials groups at Morgan Stanley, most recently as co-head of the Global Industrials Group in Europe. For the majority of her career, Ms. Fitch worked in equity analysis and portfolio management at two of the world's largest active asset managers, Artisan Partners L.P. and TIAA-CREF, where she invested in the global industrials, utility and infrastructure sectors. Currently, Ms. Fitch serves as a non-executive director of global energy leader EDP and UK-listed oil and gas producer EnQuest PLC.
Ms. Fitch spent a year abroad at AUC in 1991 and graduated from the American University in Washington D.C. in 1992 with a degree in Arabic. She earned her master's from Georgetown University's School of Foreign Service, where she is chair of the university's Center for Contemporary Arab Studies. She also serves on both the audit and finance and operations sub-committees of the Tate Board of Trustees.