Ms. Laurie Fitch (YAB '91)
Ms. Laurie Fitch (YAB '91)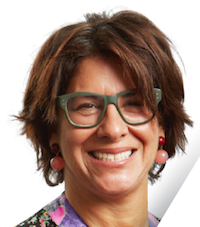 Partner, Strategic Advisory Group
PJT Partners
London
Ms. Laurie Fitch is a partner at PJT Partners, an advisory-led investment bank. She is a trusted advisor to senior decision-makers at some of the world's most respected companies, with a focus on industrials, utilities and the energy transition. She is also a member of the board of directors of EDP, the Portuguese utility and leading renewables developer.

For the majority of her career, Ms. Fitch was an equity analyst and portfolio manager investing in the global utilities, infrastructure and industrials sectors at TIAA-CREF and Artisan Partners. Before joining PJT, she was co-head of Morgan Stanley's Global Industrials Group. Early in her career, she was a banker in the Middle East and Africa Division of The Bank of New York.

Ms. Fitch spent a year abroad at AUC in 1991 and graduated with a degree in Arabic and Middle East Studies from American University in Washington, DC. She earned a master's degree in Arab Studies from Georgetown University's School of Foreign Service, and is board chair of the University's Center for Contemporary Arab Studies- the only academic center in the United States focused exclusively on the Arab world. She is also a member of the finance and operations and audit subcommittees of the Tate Board of Trustees in London.