Ambassador Yousef Al Otaiba
Ambassador Yousef Al Otaiba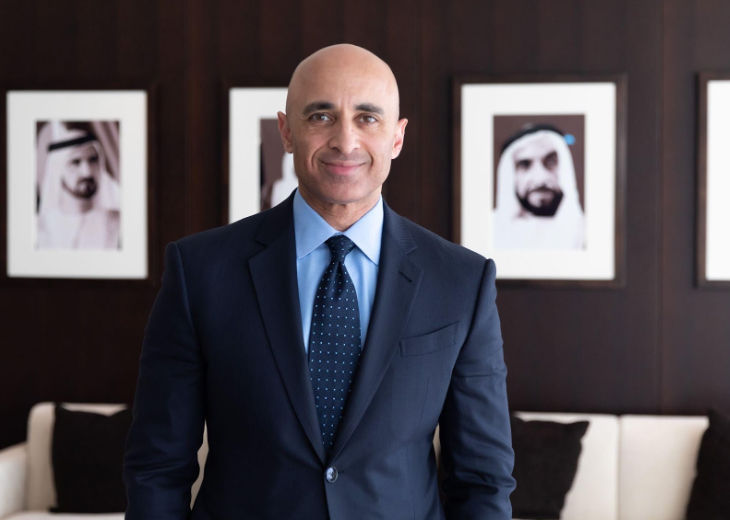 His Excellency Yousef Al Otaiba
Ambassador of the United Arab Emirates to the United States of America
United States
Yousef Al Otaiba is the Ambassador of the UAE to the US and Minister of State.
As the UAE's top envoy in Washington, DC, Ambassador Al Otaiba has led the UAE Embassy's efforts to build and strengthen UAE-US collaboration. Over the years, he's used his platform to speak out on international issues surrounding foreign policy, humanitarian relief, climate action, religious tolerance and Middle East Peace.
Speaking to these concerns, he's authored opinion pieces for numerous publications including the Washington Institute, CNN and Politico Magazine. His article calling for normalizing diplomatic relations between Israelis and Emiratis is undoubtedly his most compelling work yet, as it prompted the historic Abraham Accords agreement in 2020.
Roles Outside of Al Otaiba's Ambassadorship
Also a positive role model for youth worldwide, the Ambassador not only serves the AUC Board of Trustees but is an active member of Harvard Kennedy School's Center for Public Leadership. Furthermore, he's established meaningful partnerships with academic institutions including the Masdar Institute and NYU Abu Dhabi. These efforts are part of the UAE's broader mission to foster the next generation of international leaders through programs in education, entrepreneurship, government and more.
Advocacy for Unity and Equality
Outside of academia, he's worked closely with some of the world's best and brightest organizations to bridge social, cultural and religious gaps. He has also dedicated much of his philanthropic work to the Wilson Center, and the UAE USA United campaign. UAE USA United highlights the partnership between the two countries and works to bridge cultures, security and trade, climate action, healthcare, and sports for a better future.
Previous Work and Recognitions
Previously, Ambassador Yousef Al Otaiba worked as the Senior Advisor and Director of International Affairs for the Court of H.H. Sheikh Mohammed bin Zayed Al Nahyan, president of the UAE. He graduated from Cairo American College in Egypt and later attended Georgetown University and the National Defense University in Washington, DC.
Since 2008, he's earned several distinguished awards including Ambassador of the Year (2010) and the Joseph E. Robert, Jr. Prize in Philanthropy (2015). He was later promoted to Minister of State by the Emirati government in 2017.
For more information on Ambassador Yousef Al Otaiba visit his YouTube channel and LinkedIn.