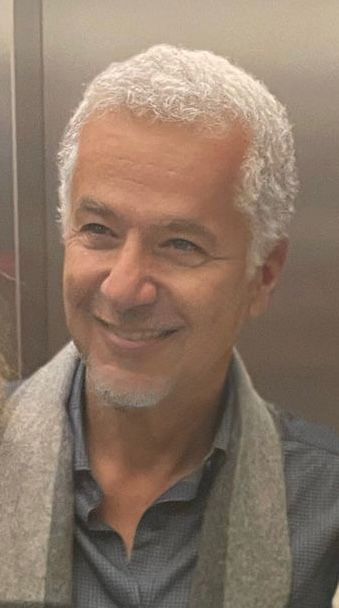 Board Member, Strategic Advisor, and Social Entrepreneur
United Arab Emirates
Mr. Ali Faramawy Ali is a seasoned technology executive, an independent board member, a strategic advisor, and a social entrepreneur. With over 35 years of experience in corporate roles, 25 of which were spent at Microsoft, Ali is now focused on his independent board and advisory work primarily around the themes of digital transformation, financial inclusion, and youth empowerment. In his current portfolio, Ali serves on the boards of Valentino in Italy, Balmain in France, Beymen in Turkey, the Central Bank of Egypt, the American University in Cairo, and eXtra in Saudi Arabia. He also provides strategic advice to organizations on topics such as digital transformation, organizational and business development.
As a Corporate Vice President at Microsoft, Ali was a key member of Microsoft's global sales, marketing, and operations leadership team. His last executive assignment was to lead Microsoft's Digital Transformation Partnerships Organization, that was established in 2017 to support Microsoft's strategic customers in transforming their businesses through digital and cloud technology. His organization's responsibilities included large digital transformation projects, data center expansion, and innovative partnerships with unicorns and late-stage startups. Prior to that he had a 13-year tenure as the President of Microsoft's Middle East & Africa and 5-years as the General Manager of Egypt and East Mediterranean region. At his earlier career, Ali held technical and business development roles at NCR Corporation, Gulf Data International, and Yokogawa Marex.
With a passion for digital technology and its ability to bring people together and transform organizations and nations, Ali is dedicated to empowering young people to shape the future. He is the founder of MasrdotBokra, a Cairo-based NGO that focuses on skills development and organizes an annual film festival for young filmmakers. He also held advisory roles helping governments use digital technology for human and economic development including the presidential advisory councils for South Africa and Egypt. Ali holds an MBA in Strategic Marketing, a B.Sc. in Engineering & Computer Science, and a certificate in Corporate Governance from INSEAD. He is a dual citizen of Canada and Egypt and currently resides time between the U.A.E. and Turkey. He is the proud father of two young men who live in North America and have careers in business and the arts.