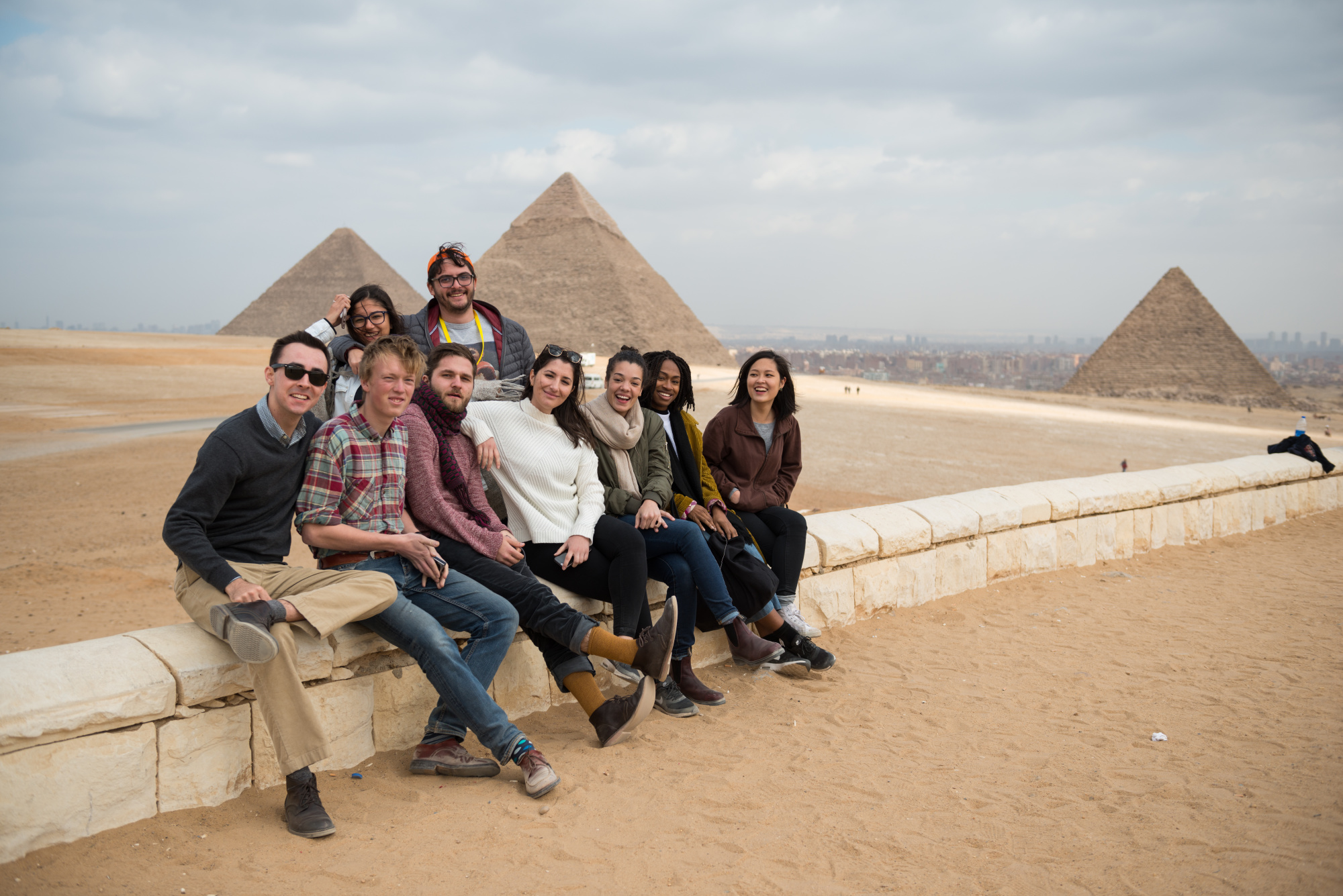 Arrival in Cairo
AUC takes inspiration from Cairo — one of the most dynamic cities in the world — using it as a site for learning and integrating it into the curriculum. The capital city of Egypt is a vibrant and bustling metropolis that offers a unique and enriching experience for students.
Before you Arrive
Advising and course registration is done prior to your arrival by the Office of International Programs and Services. There is no online web registration for study-abroad students. It is important to work closely with your home university advisor to ensure the courses you choose will transfer back to your home university. Explore the variety of courses available to you, and their prerequisites, on pages of undergraduate programs and graduate programs.
For more information about advising and course registration, click here.
Arrival at the Airport
Visas
To enter Egypt, you will need to have a 30-day tourist visa. Several nationalities allow you to purchase a tourist visa upon arrival. Click here for details. Once you arrive on campus for orientation, you will be given instructions on how to purchase a student visa from the Business Support Office.
Airport Pickup
Before you arrive, you can arrange airport transportation with the University by contacting carpool@aucegypt.edu. A driver will pick you up at the Cairo airport and take you to your residence. Once you arrive in Cairo and you want to get to the New Cairo campus, your best option is to use the AUC shuttle bus. One needs an AUC student ID to board the shuttle bus. Upon your initial arrival, show the bus driver your acceptance letter, along with your passport, and you should be allowed to ride the bus. The network of buses cover most Cairo neighborhoods and run all day. For further details about the routes, schedule, prices, payment and others, click here. During orientation, you will not need a bus pass.
Orientation
The International Student Orientation is scheduled the week before classes begin. It includes a series of lectures and sessions to prepare new students for AUC and life in Cairo. During orientation, you may take care of routine transactions, such as obtaining your student ID card and your student visa, taking placement tests, and completing late registration. You may also take a campus tour to begin learning your way around campus and meet new and returning students. Upon arrival, you will receive a welcome pack, including orientation information. International Peer Leaders (IPLs) will be present to welcome you and guide you around campus.
Optional Survival Arabic Course
All courses at AUC are taught in English but for those of you coming to AUC with no background in the Arabic language, the University offers an optional non-degree, intensive 20-hour course in Egyptian colloquial Arabic that starts during orientation. The cost for this course is $280 and can be paid upon arrival in USD or Egyptian pounds.