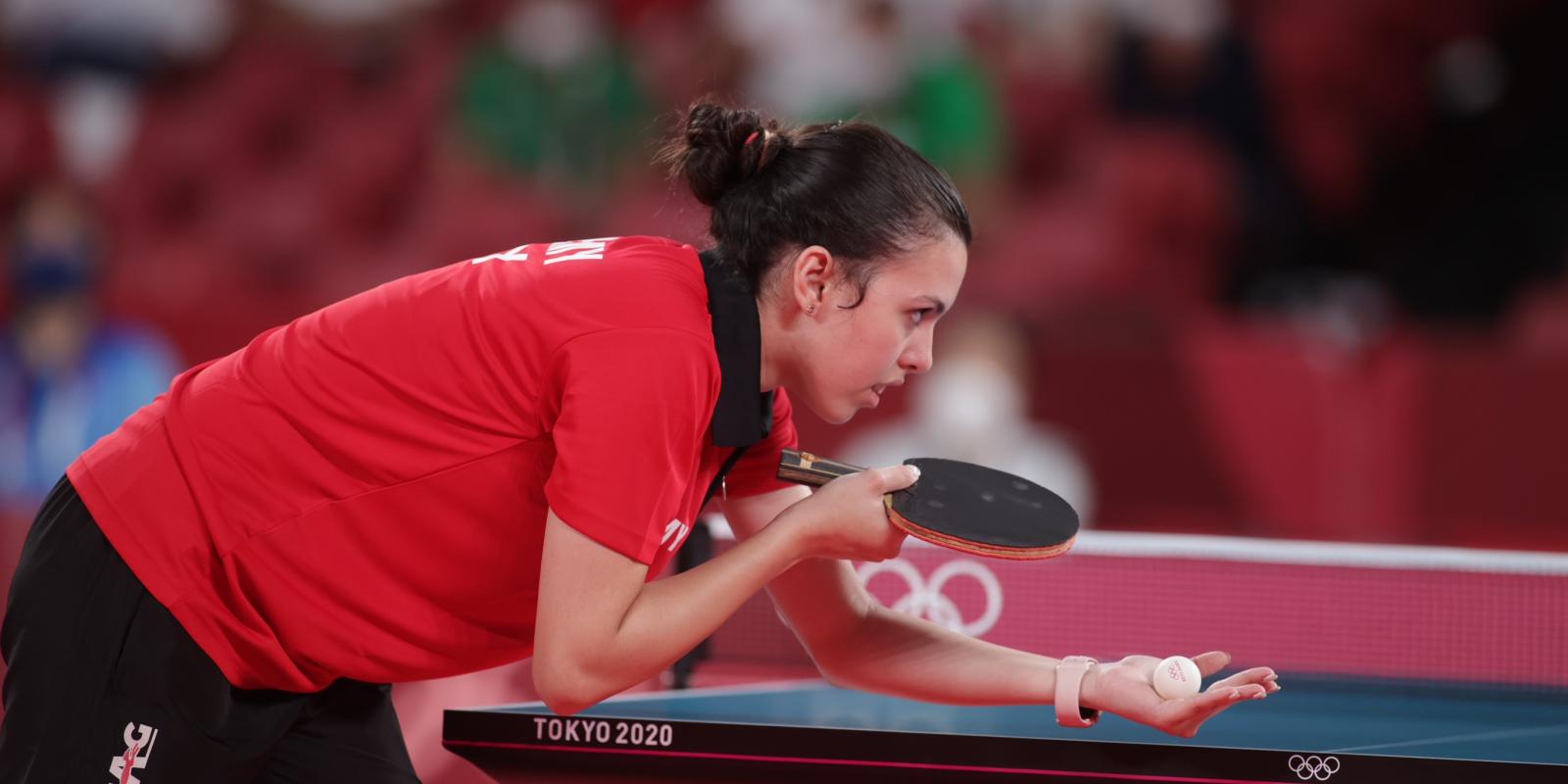 Meet the Tokyo 2020 AUC Olympians
Meet the Tokyo 2020 AUC Olympians
After being postponed due to the coronavirus pandemic, the 2020 Tokyo Olympic games are currently taking place, and AUC is leaving its mark halfway across the world. A number of students and alumni have taken part in this year's games, and some are about to get started.
Yossra Helmy '20
Table Tennis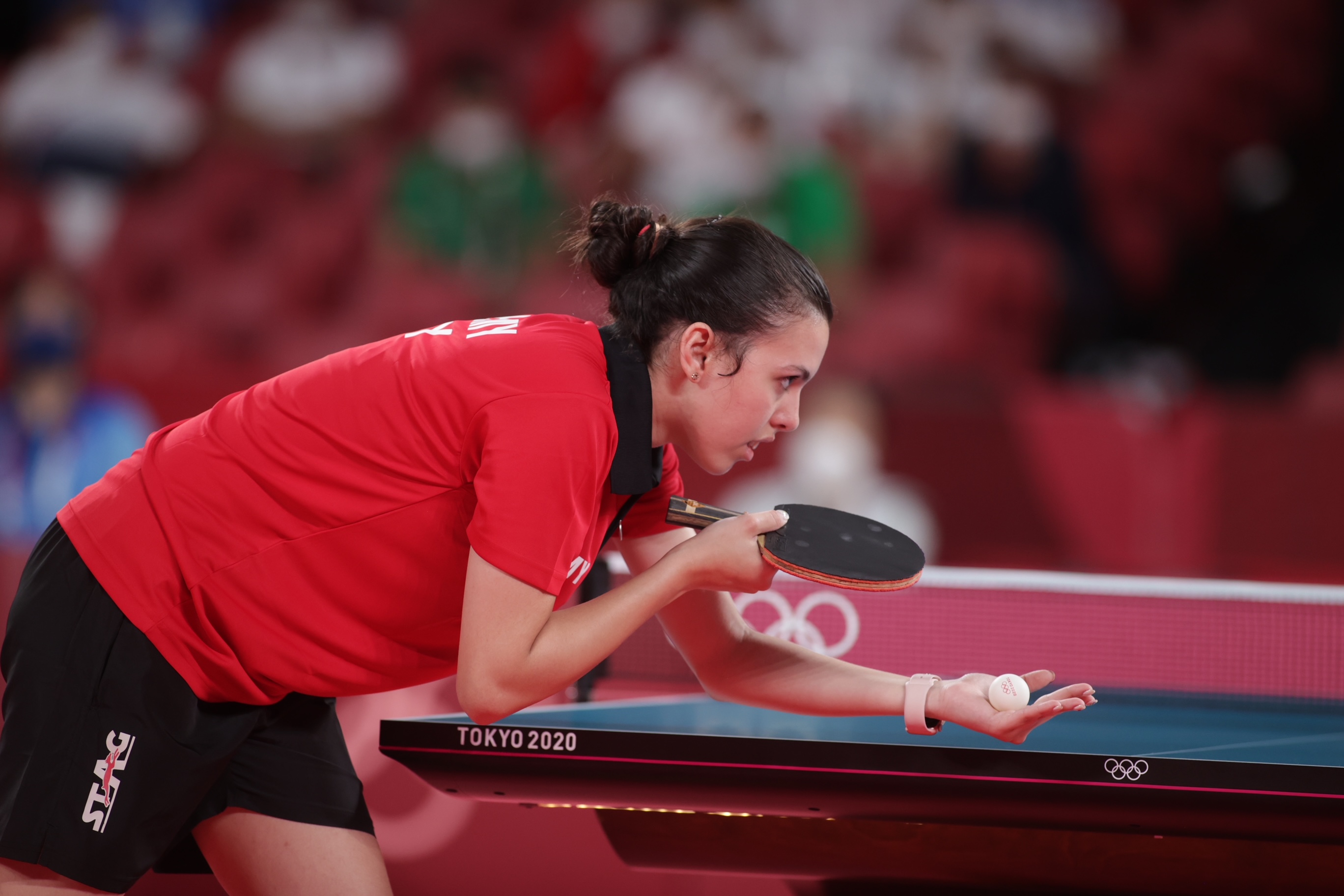 Helmy says she feels both lucky and proud to be at the Olympics this year –– lucky because no one had a clue if the games would go on just a few months ago and proud to be one of the worlds top athletes. This is her second time participating in the Olympics, the first time being in Rio 2016.
"My experience in Tokyo has been wonderful. I participated in two events in my sport, table tennis. I met many sports icons from around the world. The facilities and services offered to athletes are great," she said.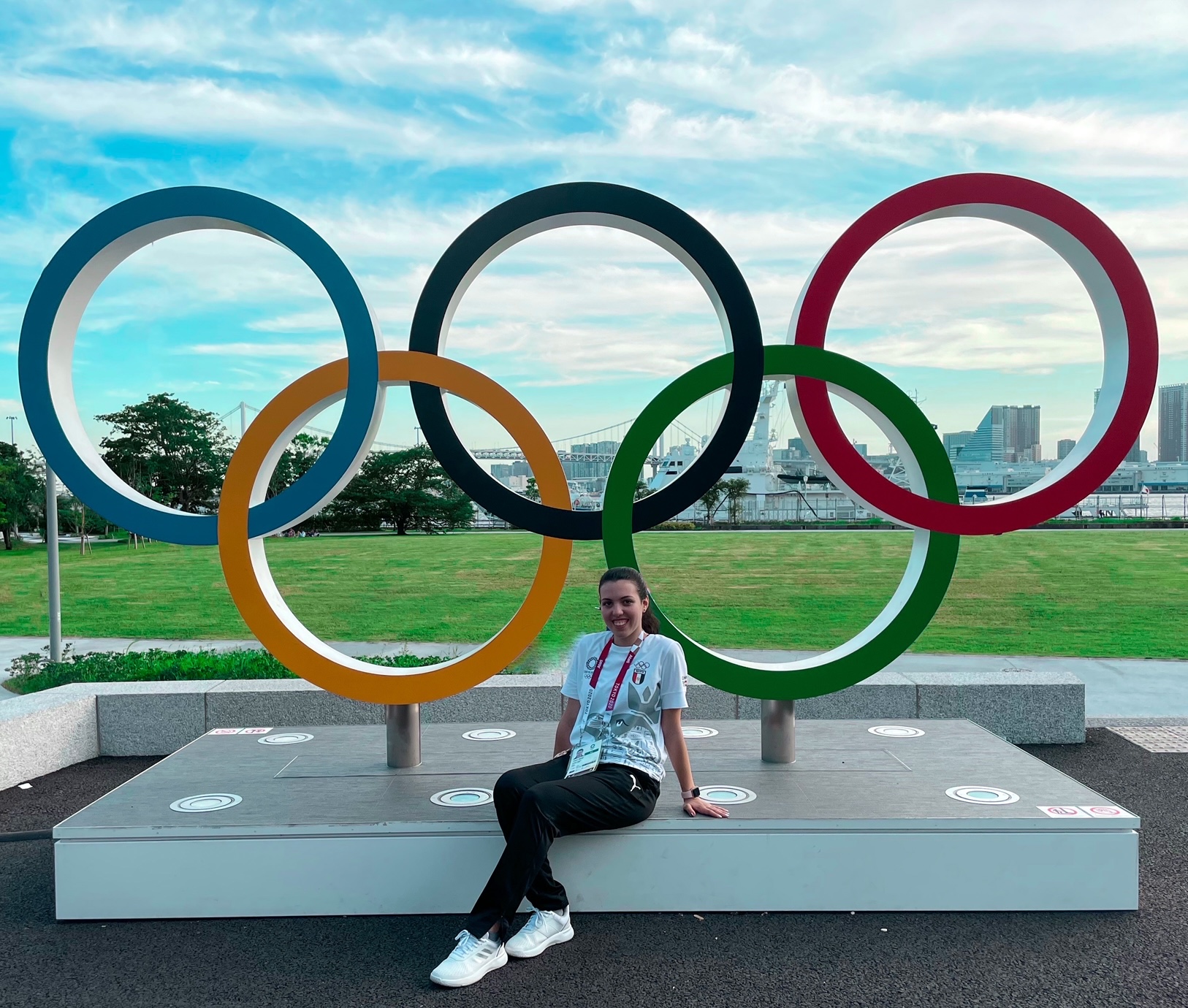 Despite the many restrictions due to COVID-19, like no spectators and the daily tests, Helmy says the ability for Tokyo to pull off an event of this scale while keeping people safe is impressive.
"I have to say thank you Tokyo for finally coming through and organizing such a great sports event in such difficult times," she said.
Helmy was also sure to thank AUC. A 2020 graduate, she says that she was able to focus both on her athletic career and studies easily during her time here.
"AUC has helped me by adopting a supportive culture for athletes that allowed us to be able to pursue our academic career without having to sacrifice our sports career."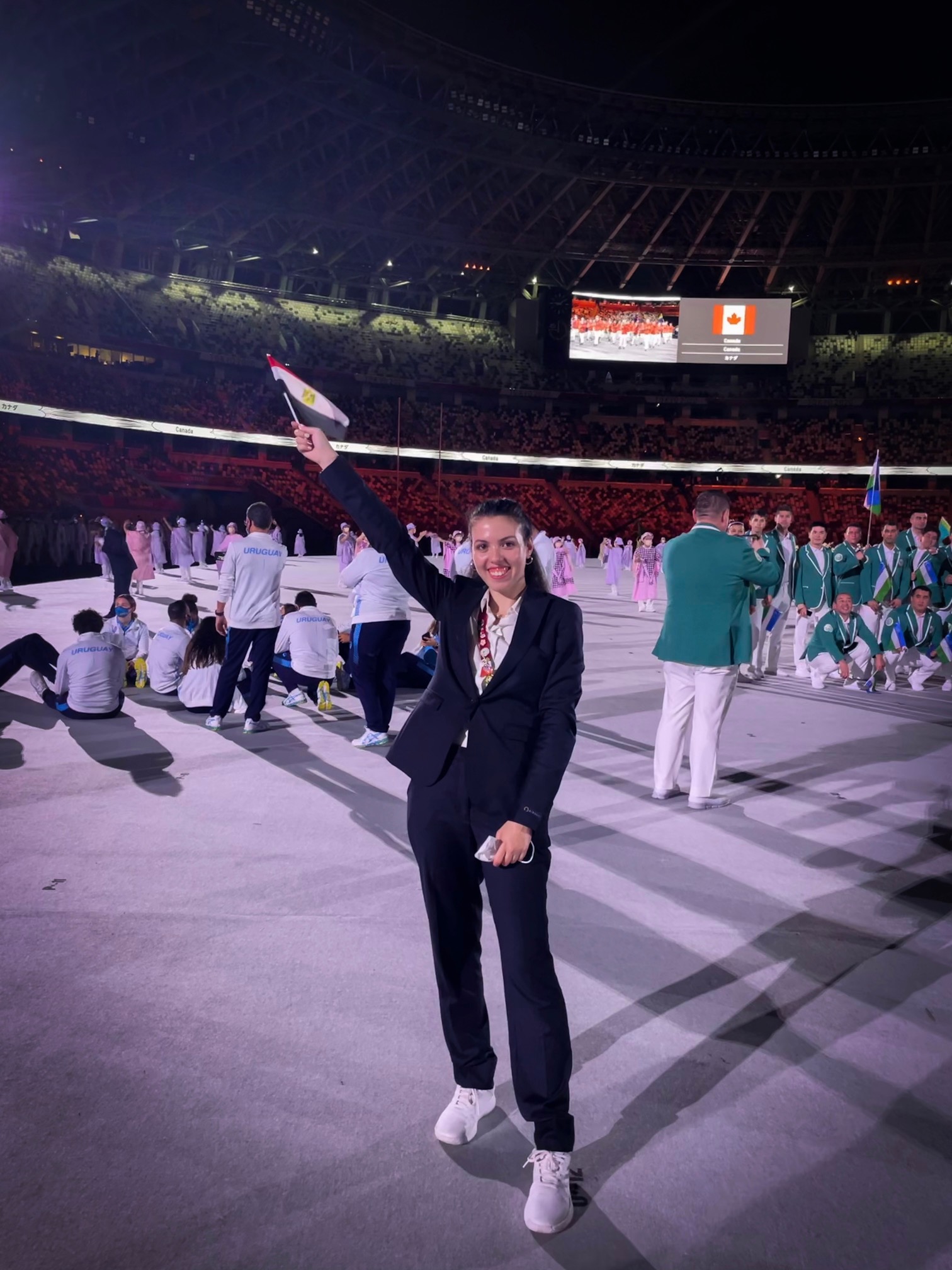 Haydy Morsy, student
Modern Pentathlon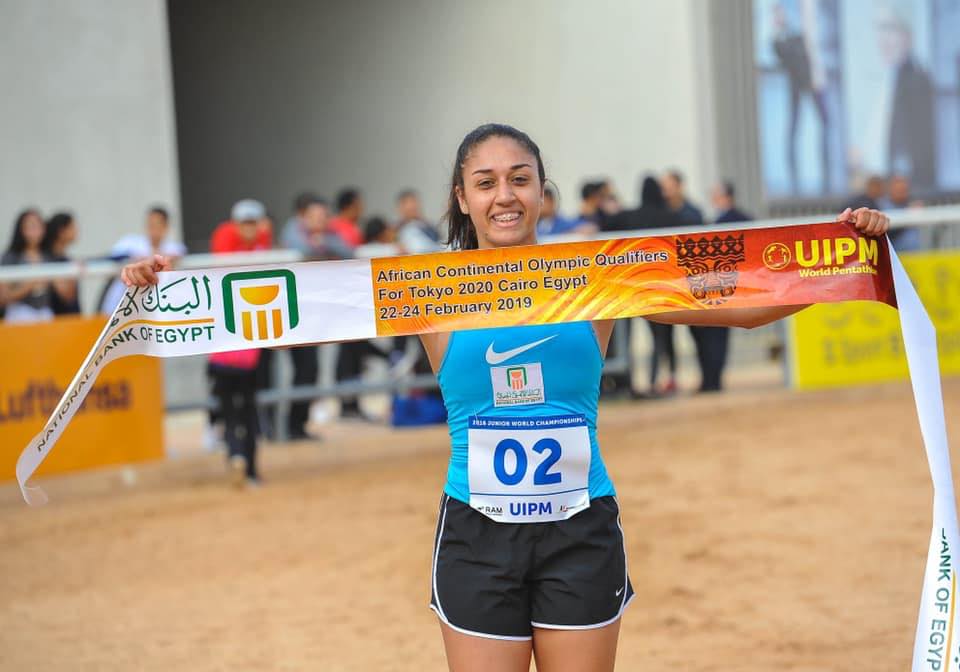 With her competition days on August 5 and 6, Morsy arrived in Tokyo a few days ago and has been busy with training and excitement.
"I am very proud and grateful that I am going to represent my country in this huge event for the third time, and I hope to make every single Egyptian proud of me!" she said.
Competing in the modern pentathlon, taking part in the Olympics and other championships is nothing new for Morsy. She won first place at the 2019 Pentathlon African Championships last month, qualifying her for this year's games. Morsy competed in the 2016 Rio Olympics, where she came in 33rd place, and the 2014 Nanjing Youth Olympics, where she finished in sixth place.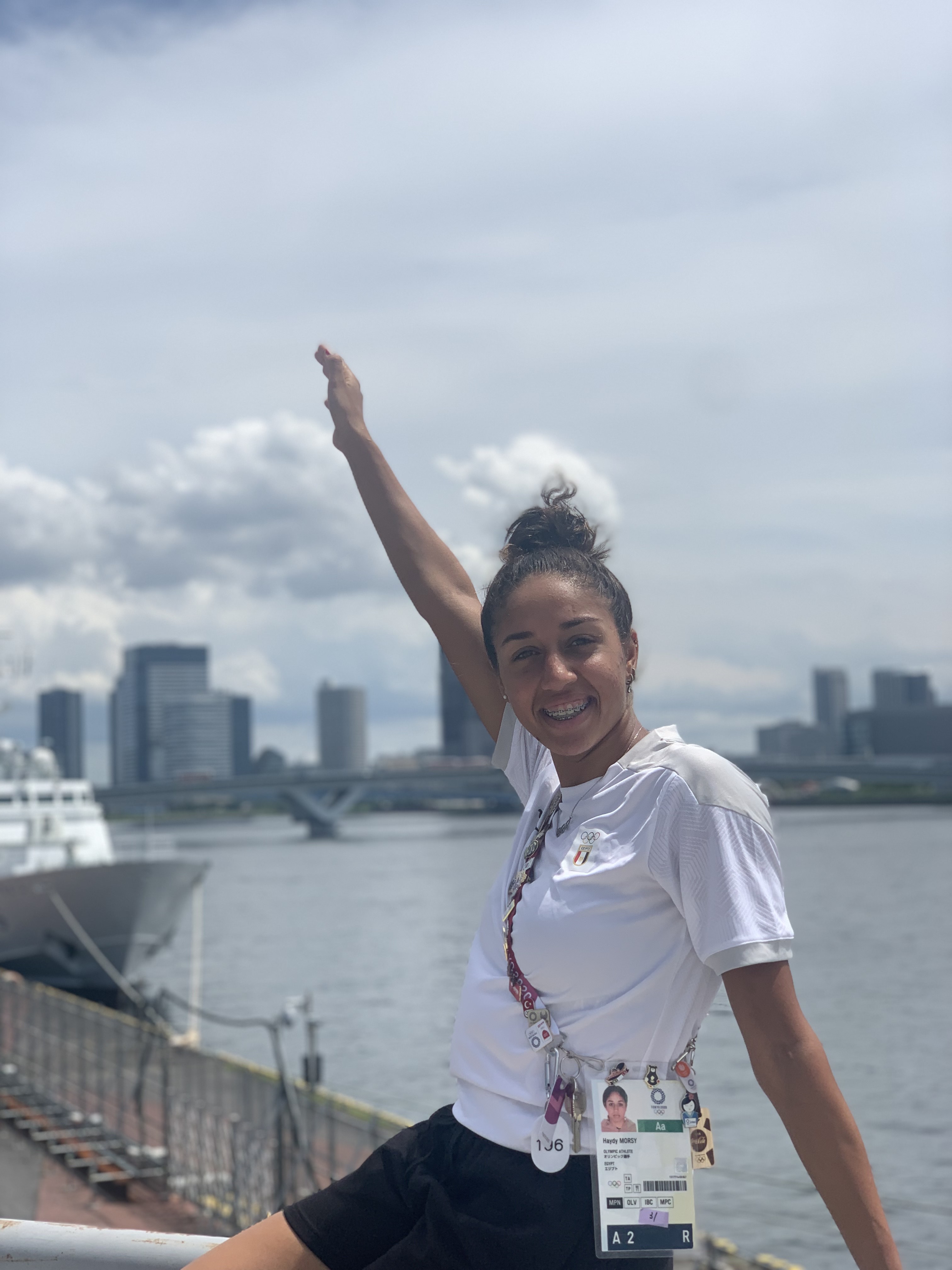 "I am very excited to compete in Tokyo after the postponement, especially that Tokyo will be my third Olympic Games. We all went through hard times because of COVID, and it's time to represent my country and make my family, friends and everyone proud, because it is always a pleasure for me to represent Egypt," she said.
Morsy says that AUC has been supportive from the start of her time here, helping her achieve her goals.
"It was a very hard and tough decision for me in the beginning to choose a university that can be suitable for me because of sports, but I am very grateful for my decision after choosing AUC because everyone is always supporting me in my career, and AUC has helped me do great things and achieve my goals, and this means a lot to me," she said.
Aya Abbas
Paralympic Swimming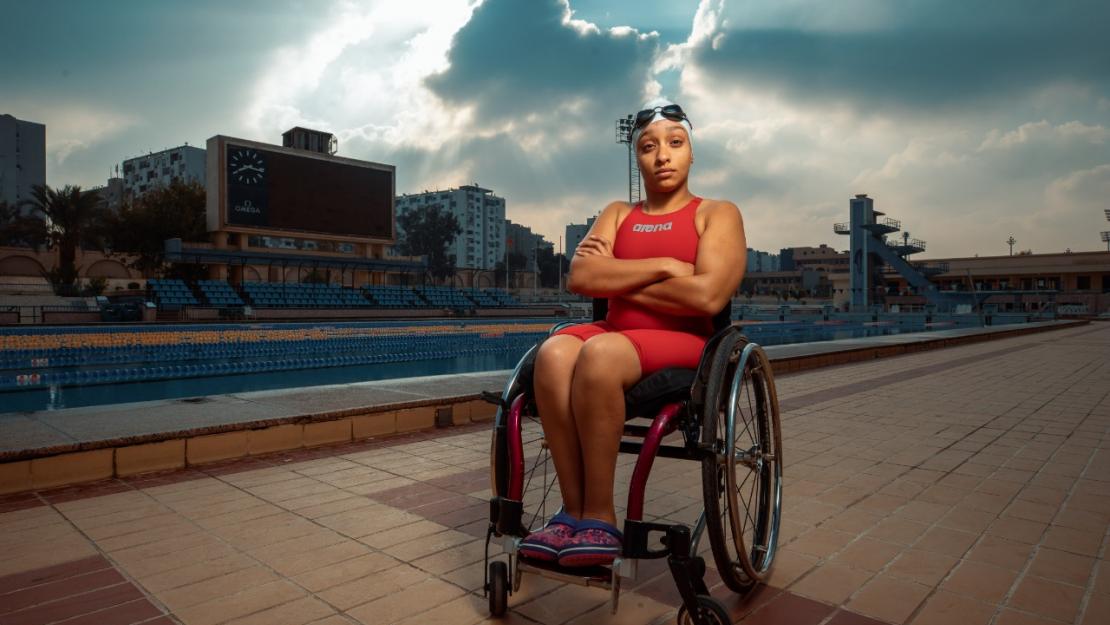 Abbas is heading to Tokyo in a couple of weeks to compete in a competition she's been training hard for over the past two years. Abbas is the first and youngest paralympic swimmer in the Middle East and Africa to win world paraswimming championship medals as well as Egypt's Republican Medal for Athletes. She challenged herself to become the first and youngest Paralympic swimmer participating in the Rio 2016 Paralympics and is now ready to take the global stage in Tokyo.
"In fact, I am really looking forward to taking part in the finals," she said, "inshAllah being the first paralympic to do so."
Abbas was the first, youngest and only Egyptian, African and Arab swimmer to qualify for the 2016 Rio De Janeiro Paralympic Games at the age of 16. She broke another record in Rio by becoming the youngest athlete to get both the 10th an 11th places at the Rio De Janeiro Paralympic Games. Read more about Abbas and her achievements.
"It really means a lot to me. It helped me to gain more self-confidence by knowing that I am able to compete with such great champions from other countries. Also, it means a lot to present my country for the second time in my second Paralympics," Abbas said.
Mohamed Sanad '14
Handball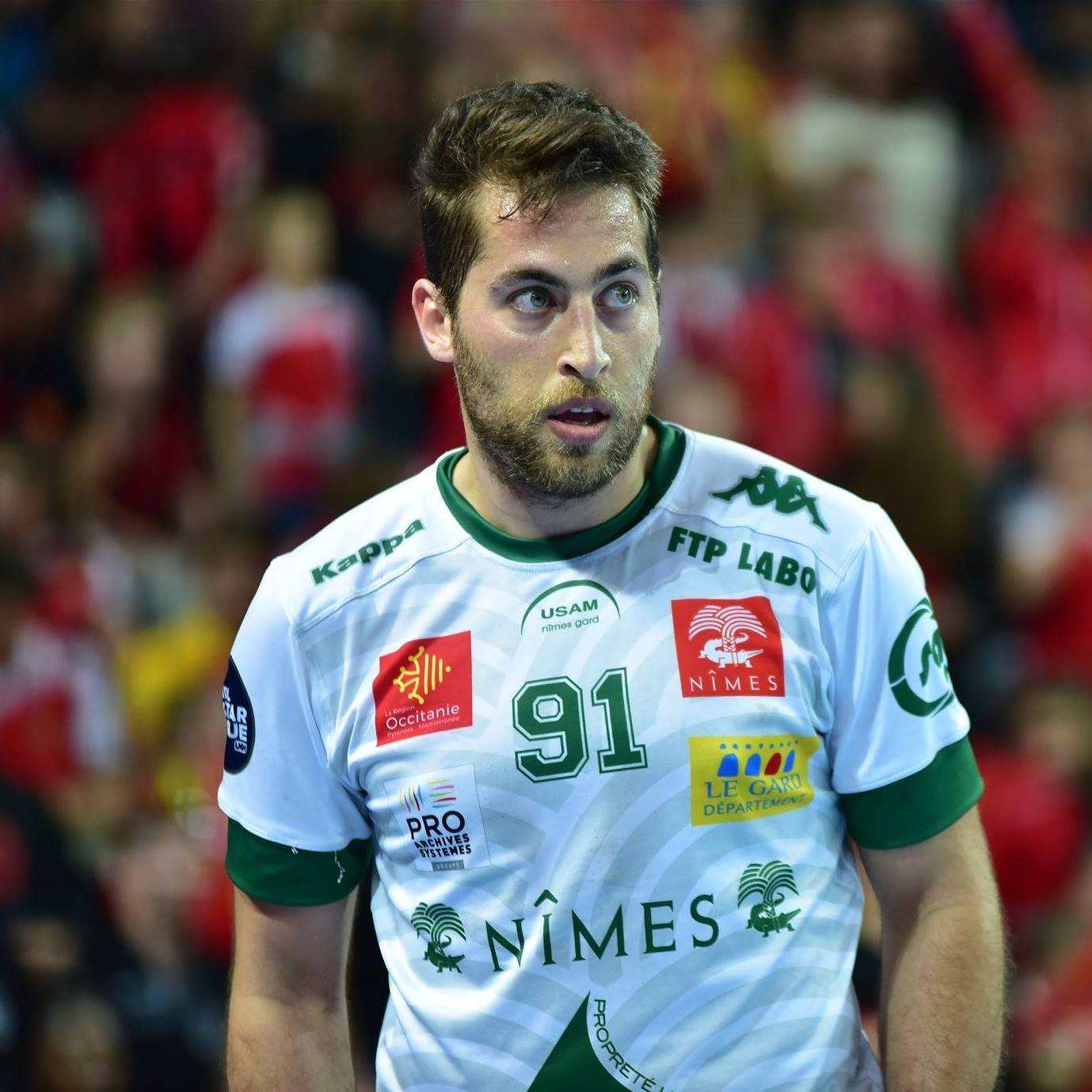 Egypt's handball team is heading to the semi-finalsof the Olympic Games in Tokyo for the first time in history. With a long career in handball, Sanad played on the Egyptian national team during the 2016 Olympics in Rio and the World Men's Handball Championship in 2017, 2019 and 2021.
Dina Meshref '17
Table Tennis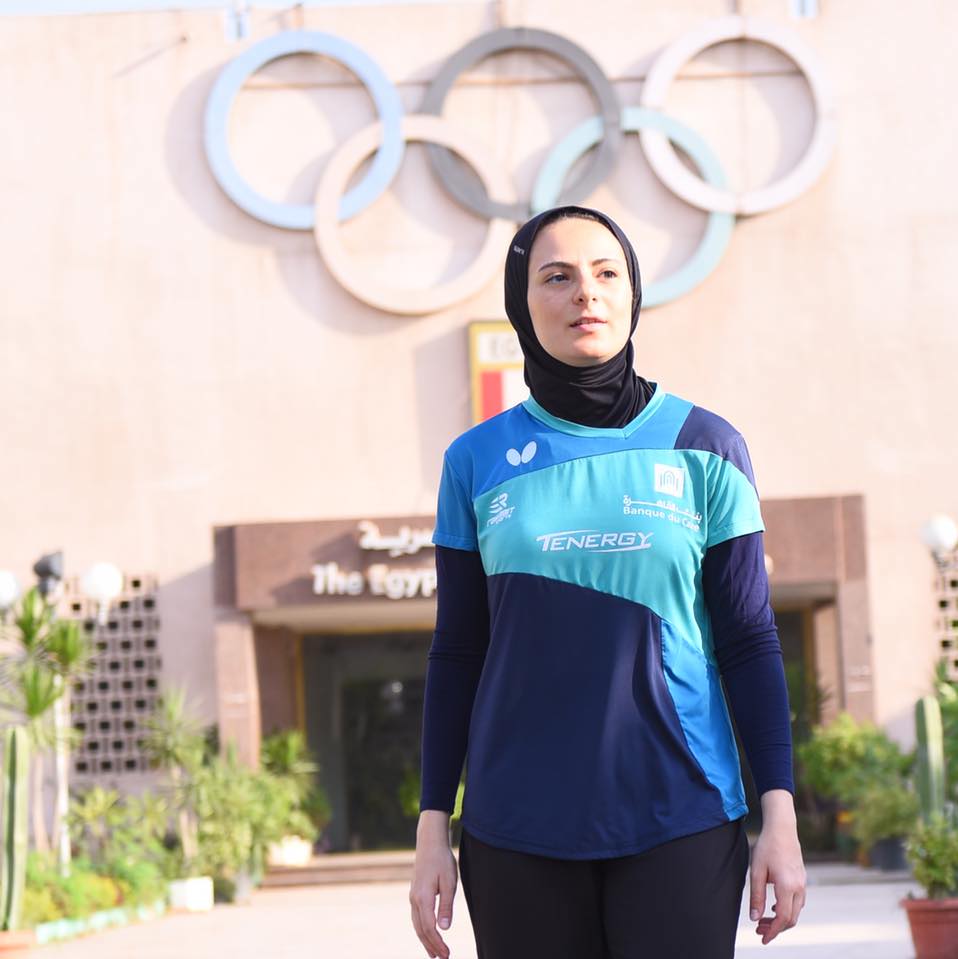 Meshref is a six-time African Games gold medallist and has qualified for the Table Tennis World Cup — the most prestigious event for table tennis — for the past five years. This is her third Olympic Games, competing both in London and Rio before this.
"I've really enjoyed the experience at the Tokyo Olympic Games, especially during the opening ceremony," she said. "I've been to the London 2012 and Rio 2016 Olympics, but this year was the first time I attend the opening ceremony, as I had competition early the next morning during the previous Olympics. As for the competition, I've really enjoyed the experience, and I have definitely learned a lot."
Meshref added that she is grateful for being able to compete on this world stage, and being an olympian is one of the best opportunities an athlete can get.
As for AUC, Meshref says that the University has always been supportive in helping her balance both school and her athletic career.
"During my years at AUC as a student, whenever I had competitions I could find ways to make up lessons or exams that I've missed," she said. "Professors or teacher assistants would help me with classes I've missed during office hours, for example. Also, before Rio 2016 Olympic Games, I could benefit from the Leave of Absence policy to be able to get more condensed training and prepare well for the event. After graduating from AUC, I've always found support as well and follow up messages supporting and appreciating my sports achievements."