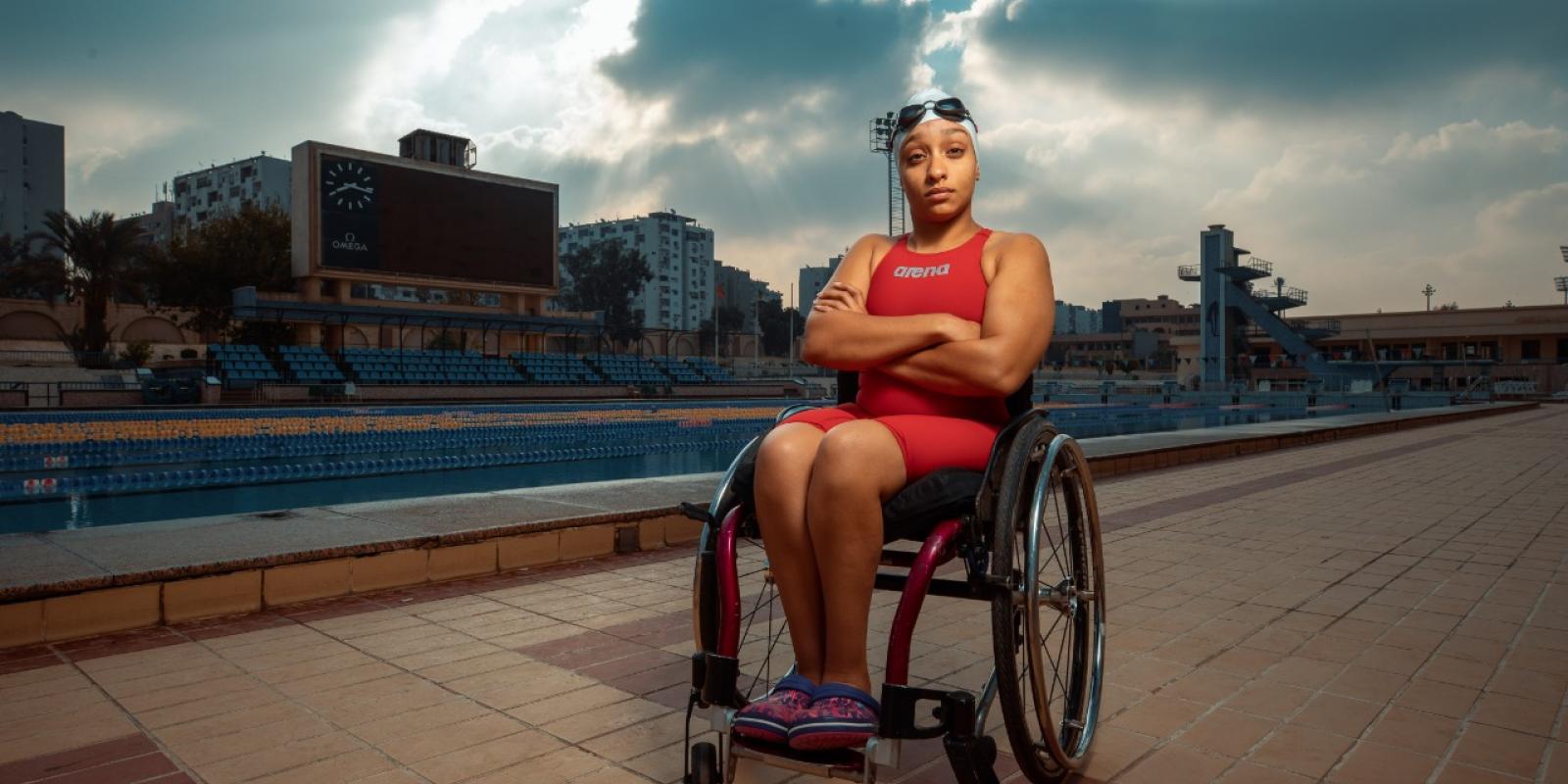 Aya Abbas, Professional Paralympic Swimming Champ, Finds Her Passion at AUC
Aya Abbas, Professional Paralympic Swimming Champ, Finds Her Passion at AUC
"Doctors told my mom I was going to die. They told her not to invest too much in me as I am dying anyway," said Aya Abbas, the first and youngest paralympic swimmer in the Middle East and Africa to win world paraswimming championship medals as well as Egypt's Republican Medal for Athletes.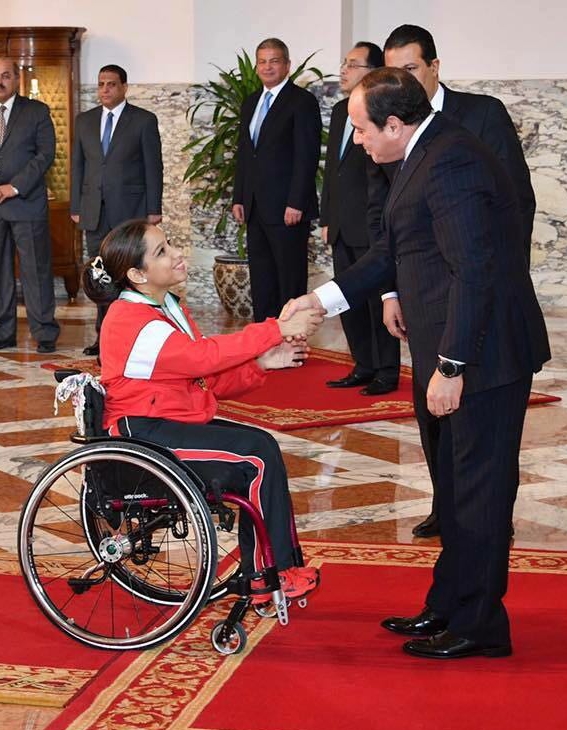 Abbas and her family never took no for an answer. With her family's support, Abbas challenged herself to become the first and youngest Paralympic swimmer participating in the Rio 2016 Paralympics and is now preparing for the Tokyo Olympics, which have been postponed to August 2021 due to the coronavirus pandemic.
"It's all due to my mom's support, who never left my side during trips and training. My family, friends and coaches have also supported me throughout the way. Without their continuous support, I wouldn't have been who I am today. I owe them everything," said the journalism and mass communication sophomore who is double minoring in business administration and theatre at AUC.
Abbas's journey started in 2006 by joining El Shams Club's special needs team when it was first established. At the age of 8, she started competing in national championships and won Egypt's best swimmer cup for five consecutive years. At the age of 14, she joined the Egyptian Paralympic national team and became the first Arab and Egyptian female swimmer to win two world championship medals.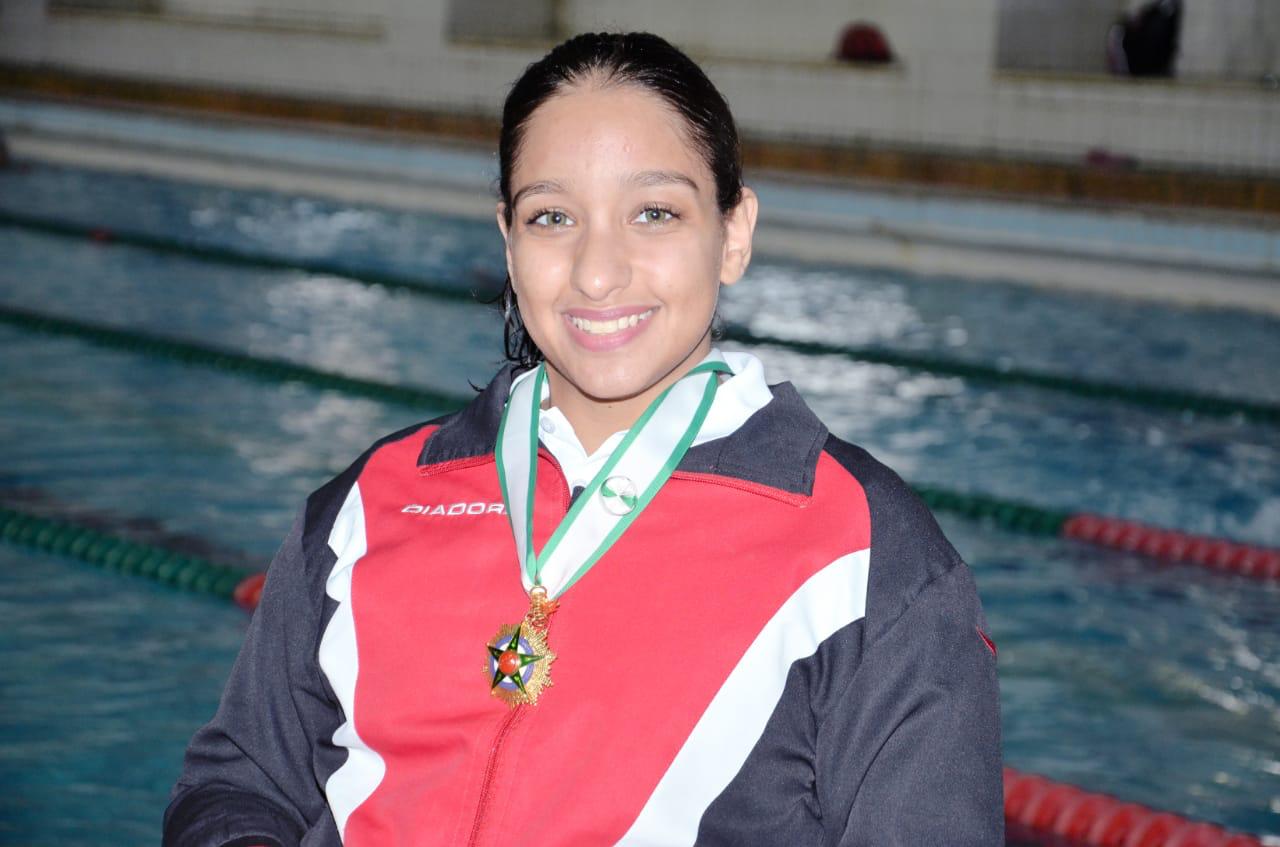 When she first joined AUC as a holder of the Athletic Scholarship — provided to a select number of students who participate in University-sponsored sports — she was mesmerized with the facilities offered to people with disabilities, "I am impressed with all facilities offered at AUC to make our lives better especially the Center for Student Well-Being — my go-to place on campus — that always works to support people with disabilities in all aspects. I really appreciate the campus accessibility to wheelchair users, which makes my life much easier," said Abbas, who regularly participates in swimming events held by AUC.
Besides swimming, Abbas is passionate about arts. Her dream is to work in acting, production and filmmaking to support people with disabilities and make their lives easier.
"I want to become the first wheelchair professional actress in Egypt," she said. "I wish I could get into filmmaking, especially acting, and help people with disabilities stand in front of the camera to prove how good they can be as public speakers or directors. We can do anything."
Abbas immediately minored in theatre and signed up for AUC's Theatre & Film Club to develop her love for acting and filmmaking. "The extracurricular activities at AUC are everything to me; they help us find our passion in different fields," she affirmed. "I love the AUC Theater & Film Club and have a thing for theaters at AUC; the Malak Gabr Arts Theater and Bassily Auditorium. I've only taken one theatre course and one film course so far, but I always feel something special when I go there."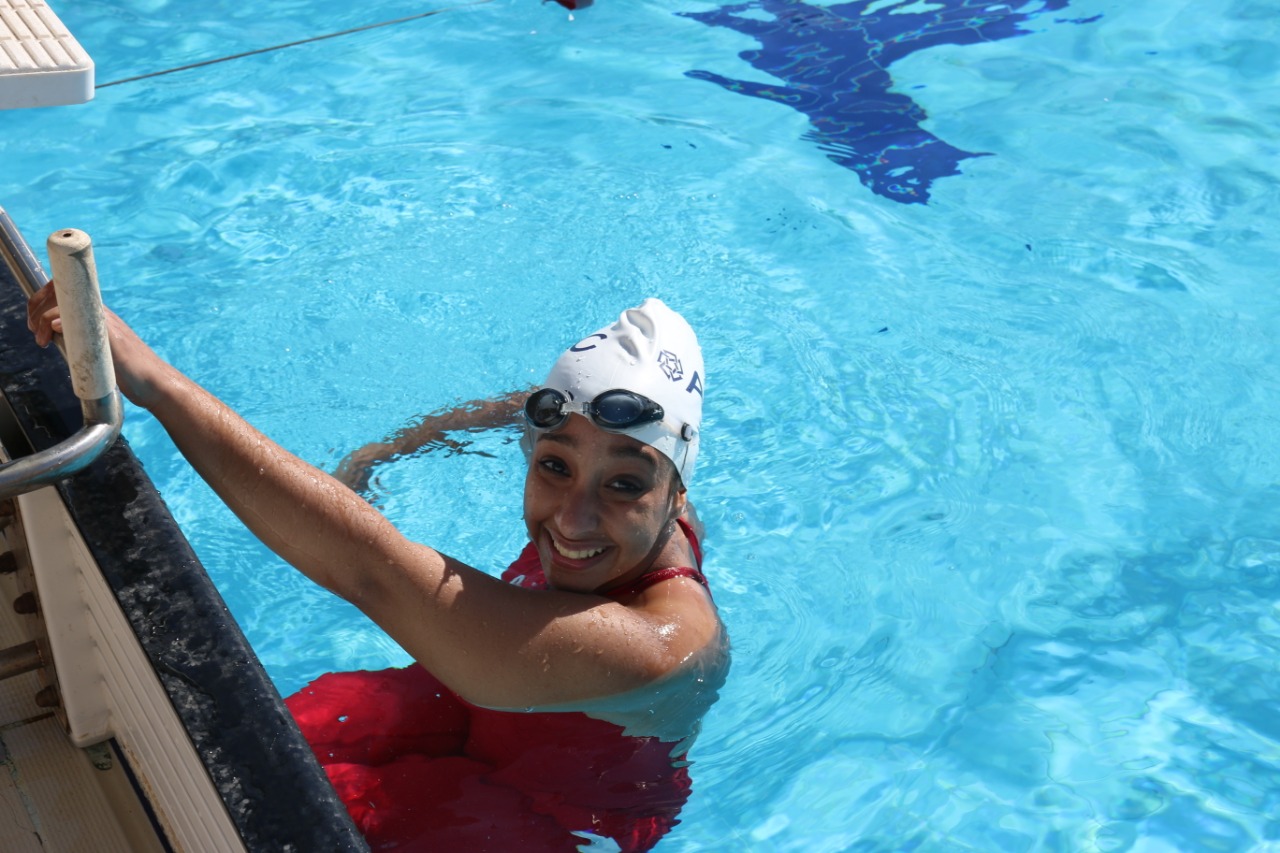 Abbas is so grateful for the University's Athletic Scholarship that helped her study at AUC to find and support her passion for acting and major in marketing with the wide variety of activities offered on campus.
"My dream to study integrated marketing communication, theatre and business administration at AUC came true with the help of the Athletic Scholarship," she said. "The scholarship gave me a chance to explore different activities on campus and discover my passion for acting by joining the AUC Theater & Film Club. "
Abbas is now preparing for the Olympics. "I train almost twice every day; I have my swimming training everyday in the morning and at night, and I also have my fitness and yoga classes three times a week. Hopefully, when things get better after the pandemic, I'll start traveling again to take part in international trials."