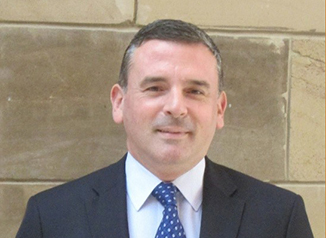 Message from the Dean
It is my pleasure to welcome you to Graduate Studies at The American University in Cairo.
Message from the Dean
Graduate Studies opportunities at AUC include a wide variety of disciplines and programs. With about 1,200 graduate students, AUC hosts a vibrant community of graduate students on a beautiful campus in the stimulating city of Cairo, Egypt.
This homepage includes information about the different graduate programs on offer at AUC, as well as admission requirements, entrance exam, and graduate applications. In addition, you can find information about fellowships and other financial opportunities, as well as about student life at AUC.
Graduate Studies at AUC strive to provide a stimulating environment conducive to development and innovation, with opportunities for academic and professional development and advancement. You will be part of a community of learning with diverse expertise, interest, and backgrounds. The unique learning and research opportunities available will allow you to acquire and develop the skills and experiences necessary for becoming an active participant in addressing national, regional and global challenges.
On behalf of everyone involved in Graduate Studies at AUC, I would like to invite you to become a member of this vibrant community.
Adham Ramadan