About Campus 2026
Since the early development plans for the New Cairo campus, the University anticipated additional buildings. In 2020, through a process of community consultations, AUC developed an updated master plan that identified several new projects. Today, AUC's campus development project, Campus 2026, provides a revitalized vision for the future of AUC New Cairo in support of the University's strategic priorities. The three new projects will enhance the student experience by incorporating state-of-the-art technology, fully accessible facilities and sustainable structures that contribute positively to climate change goals. Connecting students to the real-world, providing an ecosystem for innovation and serving the future of work, the buildings embody a bold vision for the future of AUC.
Project Timeline

Development Masterplan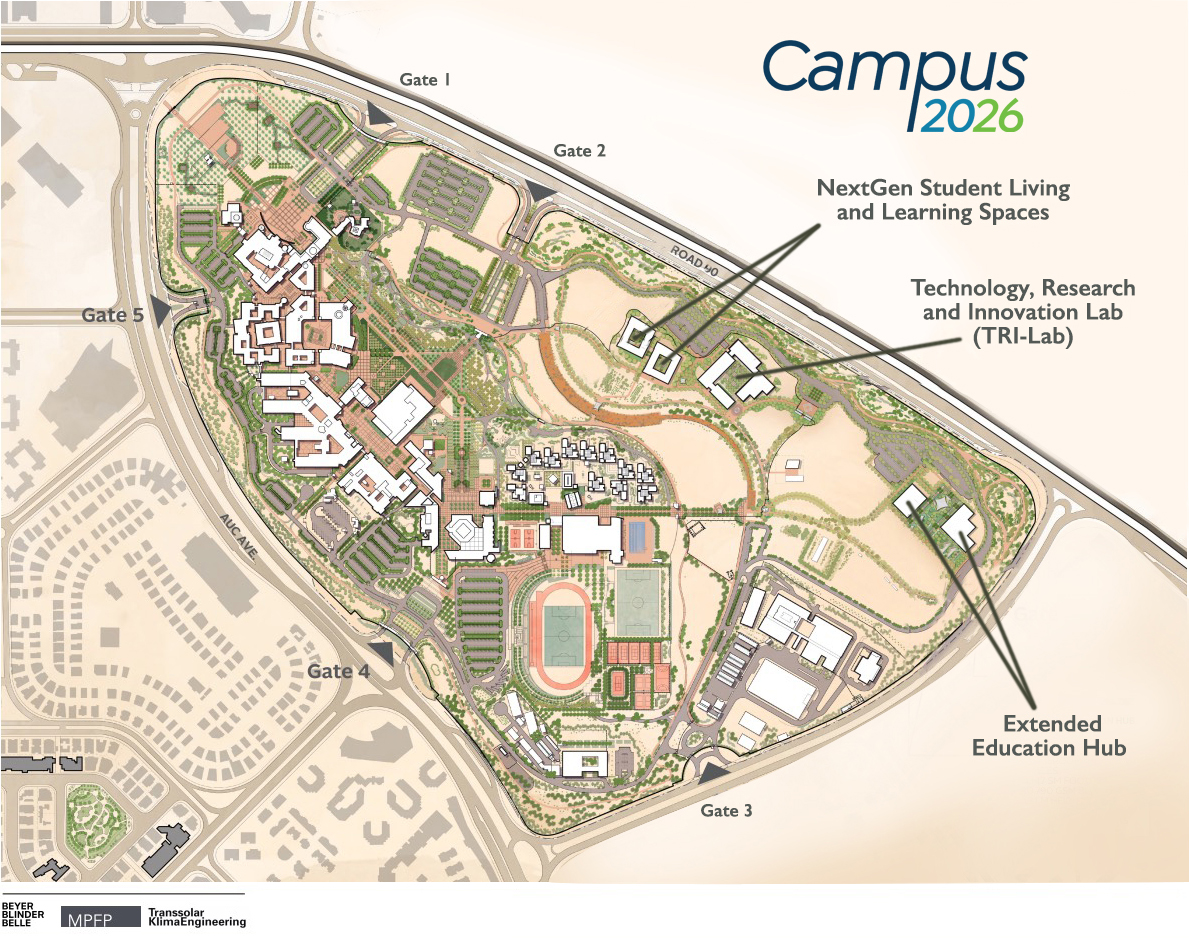 /
Campus 2003 - 2008 Snapshots
Go back in time and see where it all started as we take the next step in our evolution: Campus 2026.
Campus 2026: Victor Legorreta
Mexican architect Víctor Legorreta, partner, managing and design director, reflects on being back on campus and talks to us about the plan f...
Watch Video