 AUC Next 100 Campus Plan
The American University in Cairo has begun a campus planning process for the next 100 years, building on the success of the New Cairo campus which opened in 2008.
The AUC Next 100 Campus Plan provides a forum to engage the AUC community in creating a vision for the future of the campus. It establishes a framework for addressing short and long term needs and aspirations for the University and its physical footprint, allowing the campus to continue its ongoing evolution and supporting the space needs of the 21st-century University community.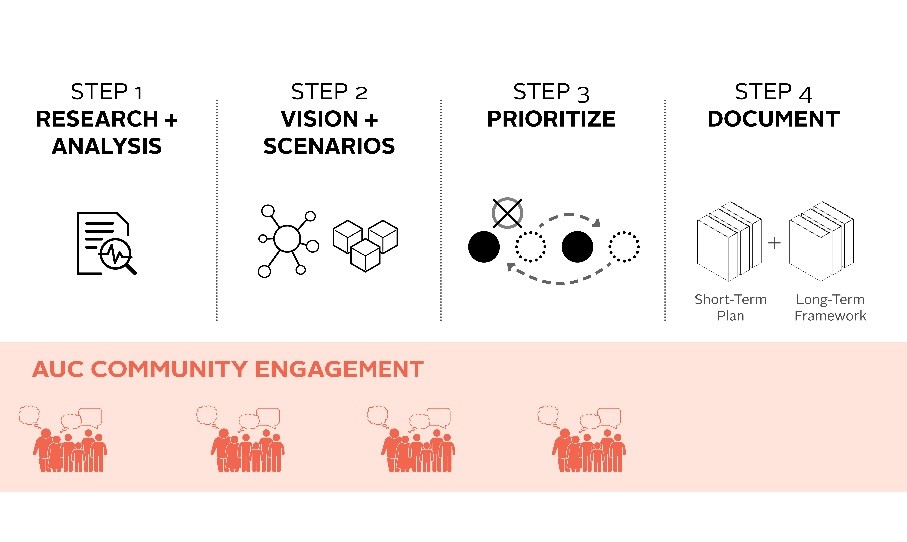 An important component of the AUC Next 100 Campus Plan is an inclusive and participatory engagement process. This engagement began during the AUC Centennial Celebration in February 2020, with a campus conversation about the future of the University.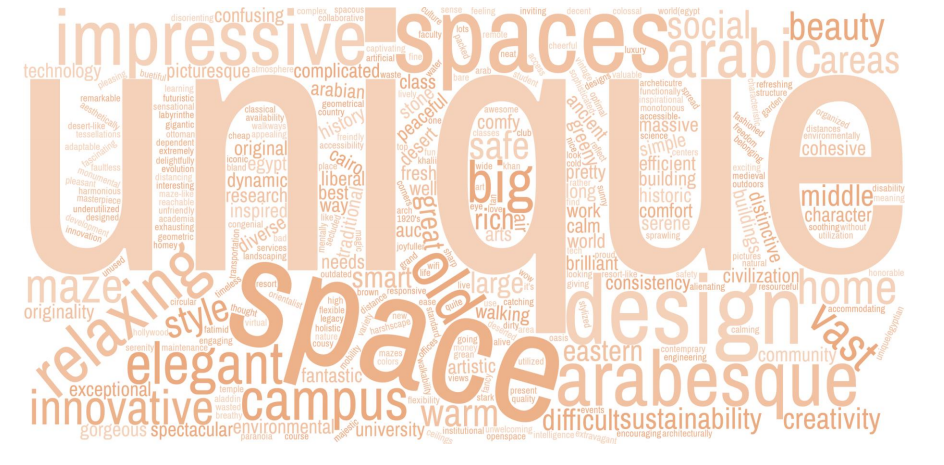 Image Caption: The image above shows answers from 240 people at the Campus Conversation in February 2020 when they were asked what two descriptive words come to mind when you think of the design of the AUC New Cairo campus?
AUC Next 100 Campus Plan Activities
Campus Conversation: AUC Next 100
AUC initiated a master plan for the second phase of its New Cairo Campus development. AUC was proud to introduce Beyer Blinder Belle, who will be guiding the University through this process. Beyer Blinder Belle shared their plans and, more importantly, heard ideas from the AUC community about how they see the future of their University. The educational and interactive panel discussion held in February 2020 was the first step in creating a vision for growth at AUC.
Click here to read the full Campus Conversation Report.
For the campus plan institutional survey result, click here.