Meet the Former Associates
Meet the Former Associates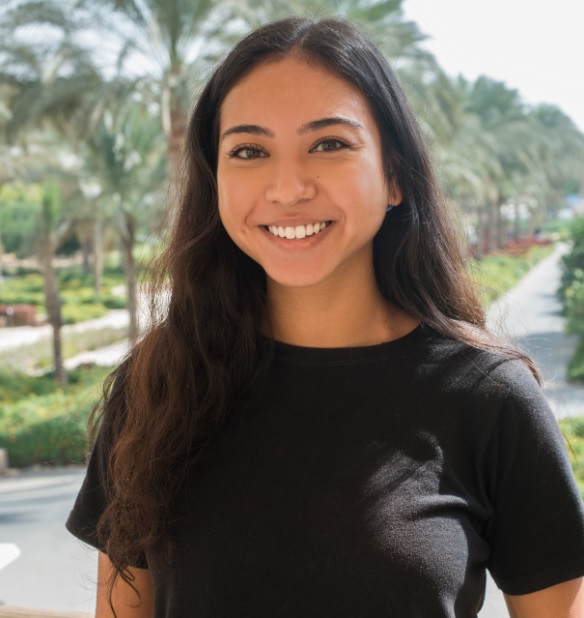 Office of the General Counsel and Compliance
Born and raised in Seattle, Nadia graduated from Temple University in Philadelphia where she studied political science, global economy, Arabic, and entrepreneurship. At Temple, Farajallah worked on local political campaigns, interned at an NGO working to alleviate extreme poverty through legislative advocacy, and volunteered to help newly arrived refugees achieve self-sufficiency in the Philadelphia area. A highlight of her undergrad experience was studying abroad in Amman, where she studied the geopolitics of the Middle East and interned at a microfinance institution dedicated to empowering rural women both socially and economically. Since returning from Jordan, she has worked at two law firms, one in Seattle and one in Philly, and plans to eventually attend law school. In her free time, you can find Nadia eating shawarma, listening to true crime podcasts, or hanging out at the AUC pool.
* FY2021 was an exceptional extension to the three FY2020 associates due to the COVID-19 pandemic. Office of the Dean of Graduate Studies
A native New Yorker, Coughlin graduated from Villanova University where she majored in communications and political science with a concentration in film studies. Her love of movies and filmmaking grew when she was introduced to Villanova's Social Justice Documentary program. Throughout her college career, she worked as a co-producer and cinematographer for two documentaries highlighting different social issues in the community. The first film was about Pennsylvania's overwhelming prison population and her second about the opioid crisis. Her love for multimedia journalism continued when she studied abroad in Prague for a semester, interning for the Czech Republic's Fringe Festival. Coughlin enjoys watching Villanova basketball, Rick and Morty, swimming in the ocean, and cream cheese bagels (which she has not yet found in Cairo, but hopes to).
* FY2021 was an exceptional extension to the three FY2020 associates due to the COVID-19 pandemic.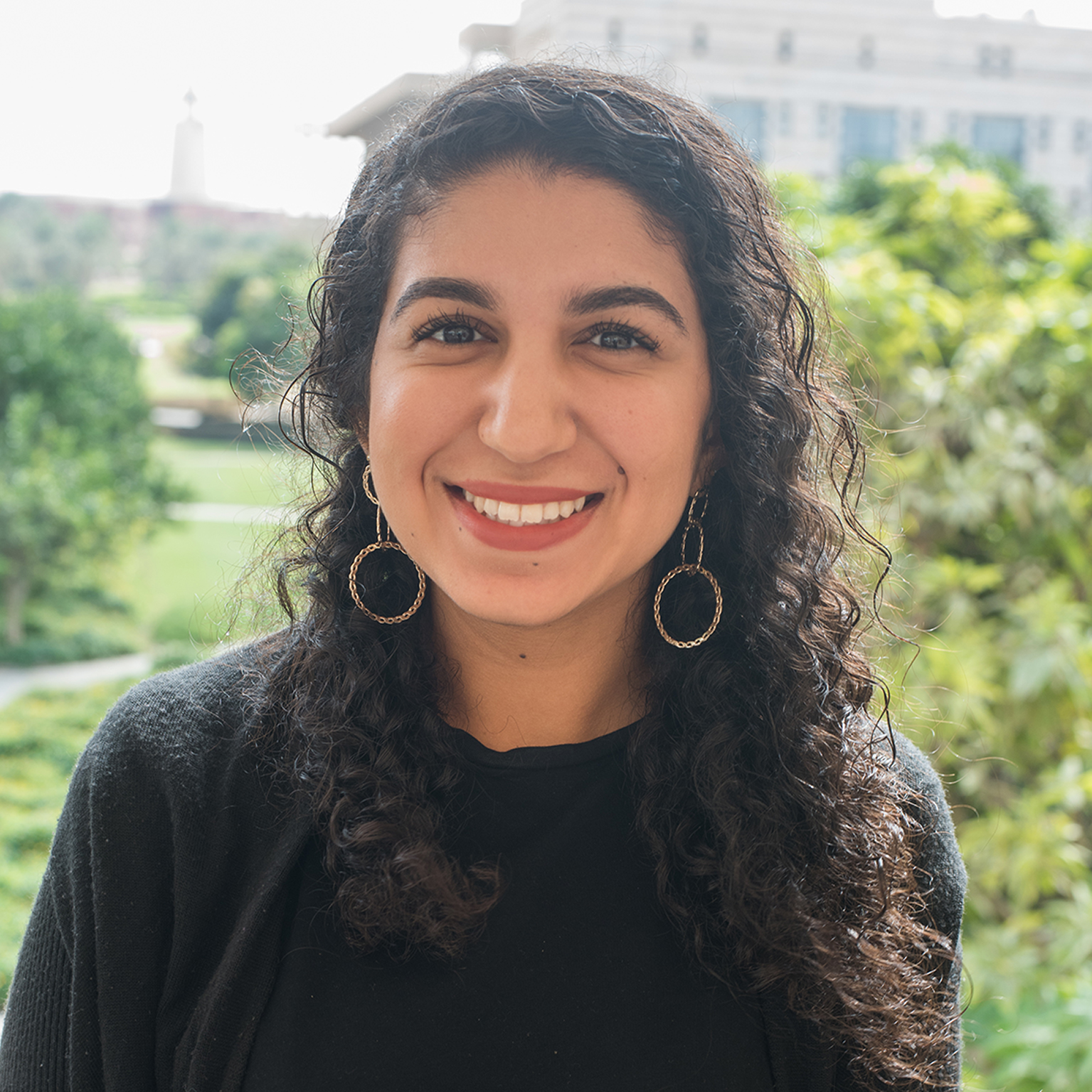 Office of Marketing Communication and Public Affairs
Born and raised in Charlotte, North Carolina, Ouederni graduated from the University of North Carolina at Chapel Hill with degrees in broadcast and electronic journalism, global studies, and a minor in Arabic. Ouederni's decision to study the Middle East came from her deep interest in the region during the time of the Arab Spring. Her love for talking to people, telling stories and learning about new things is why she decided to get into journalism. During her four years at UNC, she volunteered and interned with different organizations that work with Syrian refugee families to help them resettle into their new lives. Additionally, she anchored and produced news shows and spent her last semester working in the field of data-driven journalism to produce news stories about housing evictions in North Carolina. In the summer of 2018, Ouederni worked at People Demand Change in Washington, DC, where she was able to work on humanitarian projects in Syria and Yemen. Her favorite thing about Cairo so far has been the food (especially the Koshary) and feluccas on the Nile (at sunset). In her free time, you'll find her playing soccer, watching YouTube or just chilling with friends.
* FY2021 was an exceptional extension to the three FY2020 associates due to the COVID-19 pandemic.