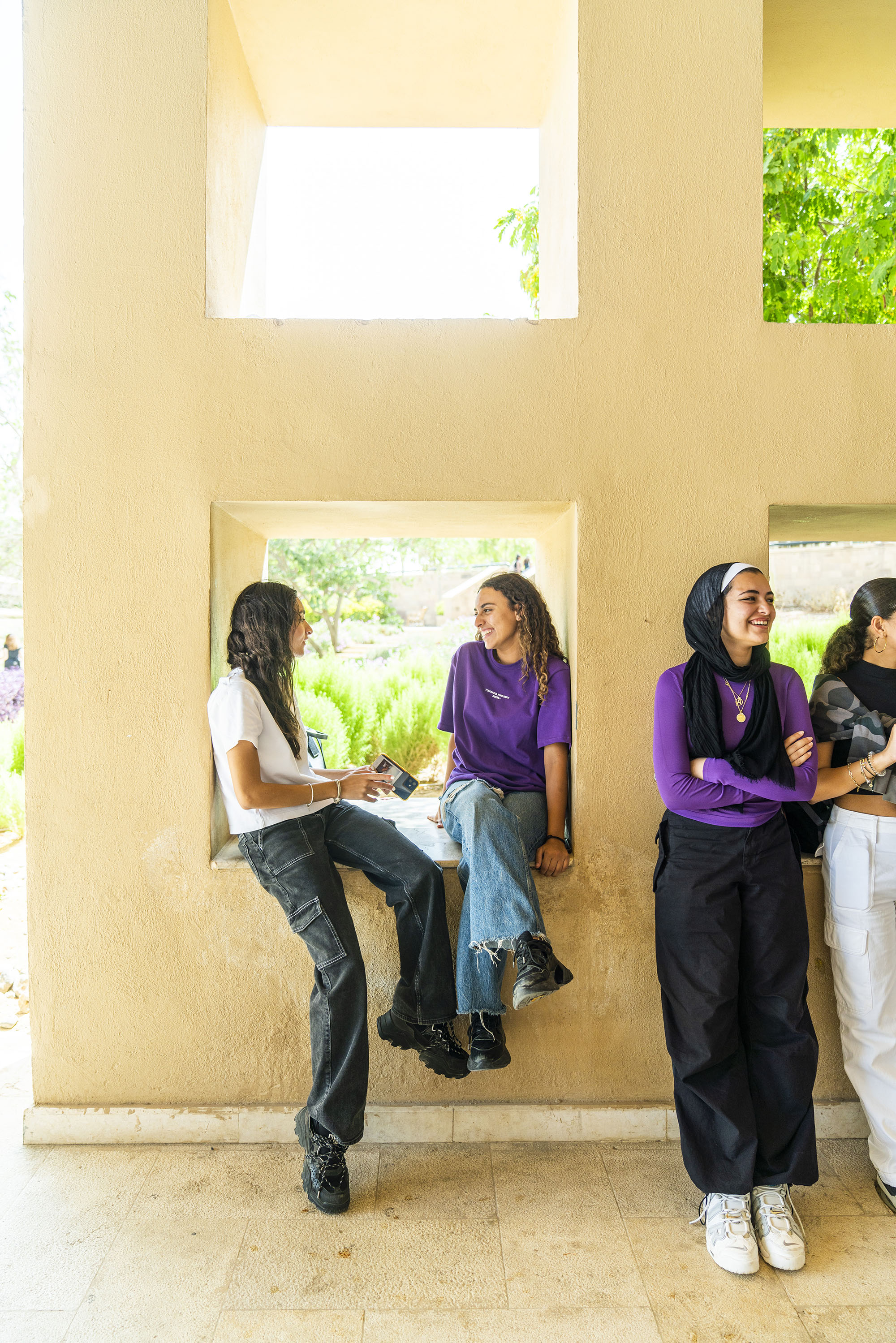 Student Counseling
AUC's trained professional staff provides individual and group counseling to assist students with issues around relationships, depression, anxiety, cultural adjustment, substance abuse and other challenges that can hinder students' health and well-being.
About Us
The counseling center's experienced and trained staff listen to students' concerns about academic, emotional, or social problems.
What do counselors do?
Listen non-judgmentally

Provide clarifications and support

Ask questions and offer suggestions

Provide support during crisis

Provide referrals when needed
What do students do?
Talk about their problems

Describe situations, thoughts, or feelings

Share responsibility for a treatment plan

Try new skills and options
Who else knows what I discussed with my counselor during my session?
No one else knows what you discuss with your counselor. Counseling is a strictly confidential process.
1. Individual Counseling
Individual counseling is a cooperative effort between you and your counselor. Counseling is usually conducted through a weekly session in a safe, supportive, and confidential environment. Students benefit from selecting a preferred counselor, depending on the counselor's availability. Students often seek the Center of Student Well-Being for assistance with issues such as problems in relationships, family issues, friends and peers, depression, obsessions, phobias, anxiety, culture adjustment, and drug abuse problems. Sometimes students also seek advice on how to help a peer or a family member. The first appointment is an initial assessment; when you visit our office, plan to arrive before your appointment. You will be given a form to fill in information about yourself for your counselor. The first appointment includes an explanation of the counselor's ethical role and confidentiality, a better understanding of the student's concerns, and arranging a therapeutic plan.
2. Group Counseling
Students who share an interest in a psychological issue may approach our office for group counseling sessions facilitated by a counselor. The number of students in a group is usually eight. Students interested in forming or becoming part of a group must be committed to completing the group counseling program in its entirety; each session lasts for about two hours, and students must be willing to share openly in a group setting.
3. Dealing with Crises and Emergencies
Students approaching CSW in crisis are handled as an emergency. The first available counselor is asked to meet with the student in crisis. If all counselors are in session, a counselor is asked to end the current session, if not urgent, and address the crisis situation. The student whose session was interrupted will be given an alternative appointment.
4. Waitlists
Appointments can be made in person through walk-ins, by emailing studentwellbeing@aucegypt.edu, or through this link. Requests are accommodated on a first-come, first-served basis unless the student is experiencing an emergency that needs immediate attention. Incoming requests are also screened daily for urgency. Once capacity is reached, students on the waiting list are sent an email and invited for walk-in sessions in anticipation that other clients might cancel, no-show, or reschedule. The center also tries to reserve walk-in slots for students during peak times. In addition to the above, when the waiting time exceeds two weeks, an email will be sent specifying the estimated waiting time while providing the list of external referral resources and letting the students know that they will be contacted as soon as a slot becomes available.