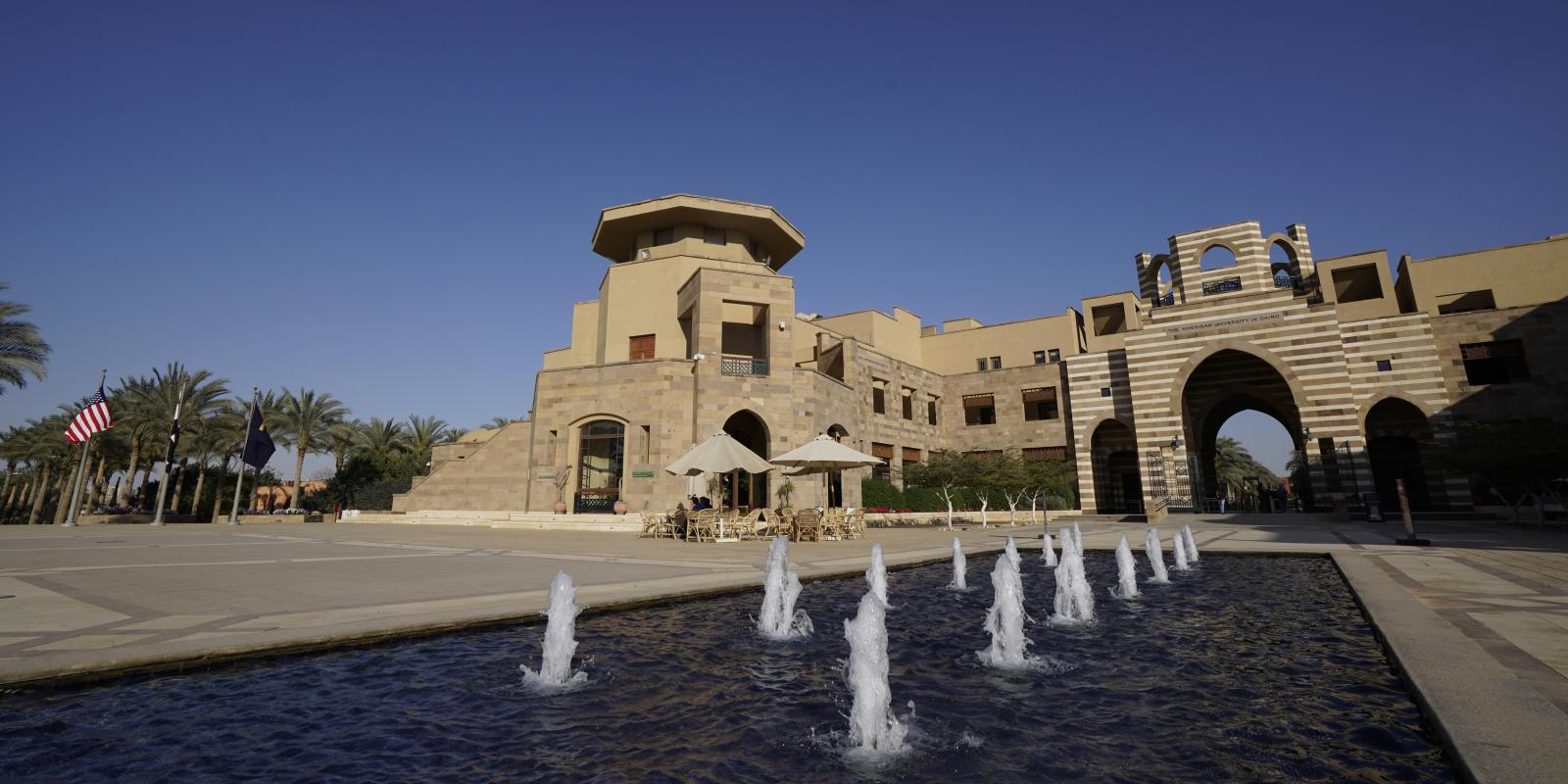 Returning to Campus: When and How - Campus Conversation
Returning to Campus: When and How - Campus Conversation
PRESIDENT FRANCIS RICCIARDONE

What is the President's Operational Excellence Initiative, and what drives it?
The President's Operational Excellence Initiative is the organizational shell in which we brought together as many of the best minds on campus as we could in an orchestrated fashion to address a whole series of questions sorted out over seven main thrusts — some for the short term and some for the long term.
"I want to express my heartfelt pride, appreciation and gratitude to be serving with all the faculty, staff and students who are part of the President's Operational Excellence Initiative."
The guiding principles we've adopted are:
Health and safety of everybody who is on our campuses: our students, faculty and staff. That's number one. It's obvious, but it's a hard thing to protect in the time of this pandemic.
Having secured number one as much as we can, we must continue to support our students' academic journeys. It's not only teaching here at AUC, but it's teaching informed by research. The research has to continue at some level too. So number two is continuing the academic progress of our students. Subsidiary to that is we're trying to take this as more than just a defensive play. We want to use this to advance the continuous improvement that is part of the AUC story. That's what all our seven committees are working on.
Risk tolerance: How much risk of sickness and even death are we prepared to accept so that we return sooner to some semblance of normal?



"Egypt and AUC have been learning that we don't have a choice. We have to learn, in some way, to carry on with our mission and lives. I think everyone understands that there is no reduction of the risk to zero. We don't want to stay only online any longer than we have to. And the choices are not 0 and 100%. There are ranges in between. At every point, there are decisions to make: How much risk can we accept? And how do we mitigate the risks?"
ASSOCIATE PROVOST FOR STRATEGIC ENROLLMENT MANAGEMENT AHMED TOLBA '97, '01
Chair, Fall 2020 Plans Task Force
Will Fall 2020 be face to face or online?
The Fall 2020 Plans Task Force started working on this two and a half months ago. We did an analysis of internal and external factors, what's happening at other universities globally and what's the status at AUC. We shared our ideas and preliminary recommendations with all stakeholders, and we conducted six focus groups with students and faculty members. We consulted with the University Senate, Provost's Council, Student Union and the Steering Committee of the President's Operational Excellence Initiative. We came up with a direct recommendation, yet it's not final. It's still in the process.
There are three possible modalities for Fall 2020:
Two extreme modalities: Full face to face with measures, which is a very low probability because of the measures that are needed, and full online. We are preparing for both.

The third modality, which we are recommending to start the fall semester with, is a targeted curriculum, whereby online courses are the main modality, with some select face-to-face courses that will preserve the quality of education, allowing the campus to prepare for all possible safety and security measures.
"So the current recommendation is to go for a lower-density campus whereby most courses are to be offered online. Some select courses where on-campus presence is highly important will be offered face to face, including science labs, studios and courses that really lose a lot of the learning outcomes if they are not offered face to face."
What criteria did the task force put in place as they were choosing which global models to adopt, or adapt, to our experience here at AUC?
We have conducted a deep analysis of what all universities have been doing globally. We identified 15 scenarios that could possibly be used and eliminated ones that are not suitable for the AUC context at all, including canceling the fall semester. So we focused only on the ones that are possible and analyzed them deeper. We involved the community to see what are the drawbacks and positive elements of each, then came up with the solutions we have.
Globally, some universities decided to go fully online, like Cambridge, six Harvard schools and the California state university system. Some other universities decided to commit to face to face with measures, while being cautious before the start of the semester. A large majority of universities are in the same state as us — the discussion is still going on. Many of the universities are adopting a hybrid option like we're recommending, and the model that we plan to apply seems to be a very suitable option to many universities that look like us. So we examined benchmarks very well.
What are the guiding principles that are being used to select the mode of instruction for Fall 2020?
The guiding principles, driven from the President's Operational Excellence Initiative, are as follows:
Health and safety for the whole community — faculty, staff and students. Everybody is our top priority. That's why we are trying to be as cautious as possible.
Quality of education in delivering the learning outcomes of our courses. That's why we opted to go face to face for courses that really require on-campus presence and usage of equipment to achieve the learning objectives. To deliver online programs perfectly, we're aligning with Vice President for Digital Transformation Ayman Abdellatif and the Center for Learning and Teaching to make sure that the fall will be different from the spring.
"The spring was primarily remote instruction as a result of a sudden change. But for the fall, we are planning ahead. We are planning for full online even if we can go for face to face. Everybody has to be ready for that, and all faculty will be well-trained to be well-prepared for the fall semester."
Operational capability of applying all safety and security measures to make sure the University is in control and on top of all processes. We're aligning on that with Vice President for Management and Operations Shereen Shaker.
Simplicity in communication and implementation: We do not want to send a message to the community that is confusing. So our plan needs to be clear and simple.
When can we expect a final decision on this issue?
Our recommendation is being discussed among the Senior Leadership Group and with the Board of Trustees. So we expect a final decision by the end of June, just prior to the fall registration for students. There will be clear communication to all faculty and students so students know exactly how the courses will be offered and which courses will be offered by what mode of instruction.
PROVOST EHAB ABDEL-RAHMAN
Chair, Academic Mission Committee
"No matter what the modality is that we will start the fall semester with, the message to all faculty is to start preparing their courses online because we have to be ready for any scenario. So I urge the faculty to start from now working with their deans and chairs to prepare for their fall courses online. Once this is ready, any move from online to face to face or vice versa will be much easier on us."
VICE PRESIDENT FOR MANAGEMENT AND OPERATIONS SHEREEN SHAKER '91
Chair, Management and Operations Committee
How do we guarantee the safety of those who go back to campus? What measures will be in place?
We as operations are working very closely with the academic committees to pave the way for a safe and secure gradual return to campus. First of all, masks and face coverings will be mandatory for all community members, even students. Masks will have to be worn at all times in open and closed areas. This is mandated by the government, so we will apply it all over our campuses. We are also making sure that hygiene, disinfecting and sanitizers are to be found at an appropriate and increased level.
We are also making sure that all necessary signage is in place so people are reminded everywhere of all the measures they are required to take so as to raise awareness of, for example, the social distancing they need to maintain. This signage will be visible across campus, and that is what we will be working on in the coming weeks.
There will also be changes in the way we provide some services, such as food services. It will be a lot more limited and will change in nature so that we have many more prepackaged items.
We are making sure everything is applied and will be adhered to in a very strict way. We are working on all the changes that need to be taken into account to provide for a safe, gradual return to campus.
What are the measures and precautions for safety on the AUC buses?
We are currently spacing out seats on the buses by blocking some seats so people can't use all seats in the aisle. You can't be sitting adjacent to another person on the bus. This is already being applied because some buses are still operating now. In that way, we are applying social distancing on the buses and will continue doing that. It will be clearly marked on the bus fleet which seats you can ride and which will need to be vacant. This, of course, has implications on the bus capacity, and we have taken that into account in the planning and routes that will be used.
We also have hand sanitizers on the buses for people to use. There is a very clear cycle of cleaning after each use. We're taking it very seriously, especially that the transportation part of the day is one that has very high risk, by nature of putting people on a vehicle together. We're definitely taking this very seriously and applying the safety and hygiene measures and requirements for using AUC's transportation system.
A piece of advice: Whenever you are riding in a car with a driver, it should be one passenger only, not two, to maintain social distancing.
UNIVERSITY COUNSELOR ASHRAF HATEM
What is the thinking with the public higher education system with regard to COVID-19?
We have a community presence of the COVID-19 virus. We are approaching 40,000 confirmed cases, as announced by the Ministry of Health. We are approaching 400-500 fatalities. Still, this is not a very high number like Europe or the United States, but we didn't reach the peak yet. And we won't know where is the peak except when numbers start to come down from the peak.
The Egyptian government, like all governments of the world, stated that it will start reopening facilities. The prime minister has stated that the curfew has been decreased by one more hour, so it's from 8 pm to 4 am. Starting June 15, sports clubs will open with all precautions, and thanawiya amma examinations will take place on time. The plan for universities is that examinations for the graduating classes will be held from the beginning until the end of July, and they are planning to have the fall semester in a hybrid way. Most of the classes will be face to face, but a big part may be conducted through distance learning. They are working on this, like our AUC faculty are working on this.
VICE PRESIDENT FOR MANAGEMENT AND OPERATIONS SHEREEN SHAKER
What is the AUC protocol when a COVID-19 case is found or suspected?
We have a strict protocol in terms of when a COVID-19 case is found or suspected. We close the space for disinfecting and cleaning, and leave it for 48 hours until we can access it again.
On the medical side, when we have a suspected case, there is a new team in place now — a tracing team — that makes sure anybody in contact is aware and that we provide the maximum level of trying to prevent anybody from getting further infected.
HUSSAM HASSAN
Acting Chief of Health and Safety Officer
Member, Management and Operations Committee
What is the protocol to handle a COVID-19 case on campus?
We have some confirmed cases among AUC community members that have tested PCR-positive for COVID-19, parallel with the number of new cases in Egypt, and they are all under treatment. The medical examination and medication prescriptions will be through the medical insurance network hospitals. For the admission of severe cases, medical insurance network hospitals will accept the case based on the assessment of the medical condition and how critical it is, in addition to the availability of beds.
We deeply regret that AUC has no facilities of its own either to treat or even isolate students, faculty and staff who report or reveal symptoms while on our campuses. AUC also has no independent influence for the ability to arrange hospitalization or other medical care for anyone who may need it. AUC provides medical insurance for faculty and staff, and requires all students to either enroll in the student medical insurance plan offered by GlobeMed or to present proof of enrollment in their own medical insurance plans as a condition of enrollment.
In the absence of any AUC capability to care for people who may have COVID-19 or believe they have been exposed to COID-19, AUC's policy is to take all official recommendations as well as practical and policy precautions to mitigate transmission of the virus. The first policy measure is to warn all students, faculty and staff to stay home and seek medical advice if they feel any symptoms or believe they may have been closely exposed to the virus.
UNIVERSITY COUNSELOR ASHRAF HATEM
Since you are a medical doctor with a strong record of public service and chair of a national task force to combat COVID-19, how effective is plasma transformation from recovered patients in treating the coronavirus? How successful is it in Egypt, and how will it be applied?
There isn't an approved single drug that treats the COVID-19 virus up until now. There are protocols for treatment. One of the very recent protocols that was approved by the FDA [Food and Drug Administration] for emergency treatment is the use of convalescent plasma. When somebody who has COVID-19 turns from positive to negative, 14 days after that — a total of 28 or 30 days — he or she donates his or her blood. We must measure the Immunoglobulin G, protective antibodies. If it's high (must be above 1,000), he or she can donate his or her blood, 500 cc of his or her blood, and the plasma is separated from other blood constituents. It's also scanned for any other viruses or problems in the plasma. Then it's given to a patient who has COVID-19.
Our protocol now in Egypt is to give it to moderate to severe cases if they have what is known as Cytokine Storm, whereby the disease has increased or the patient has a fever after admission to the hospital. So we give them this convalescent plasma. The Ministry of Health used it for 30 patients, and the Ministry of Higher Education and Scientific Research university hospitals used another 25. The results are very promising for severe cases of COVID-19.
PRESIDENT FRANCIS RICCIARDONE
Will having courses online result in a decrease in AUC tuition fees?
I'm afraid we won't be able to decrease tuition because our costs are fixed: payroll costs; costs of operating, cleaning and maintaining our facilities; even more, some costs have increased because of the additional measures we've had to take to keep the place healthy, safe and clean. We're struggling to have a budget that will balance this year, but I am happy to say we believe we will be able to hold to the tuition amount that we announced in February without an increase. We will have a conversation with the Board of Trustees and have been working intensively on this over the past months.
Also, student tuition covers about two-thirds of our operating budget. That is to say, every student, those who are not getting scholarships, are getting about a $10,000 a year subsidy because of our endowment and that we are not-for-profit — thanks to gifts of generous donors over the years.
"I do not blame students and their parents for saying, 'But I'm not getting the physical presence experience that I signed up for.' That is true. We hope to come back to the full physical presence experience. Meanwhile, the online experience we're delivering is going to be extraordinary — the best that any universities in the world can do."
Will faculty and staff salaries be affected because of COVID-19 and the economic crisis?
Our faculty and staff salaries are one of the highest elements of our operating budget. The context is the excellence of the AUC experience. We must have not only high-quality faculty at world standards, which comes at a cost, but part of what makes the AUC experience special, whether you are physically present or online, is our extraordinarily low student-to-faculty ratio. Currently, it's about 10 students for every faculty member. That's extraordinary and is at the top of world standards for universities. Especially if you're online, you want to have that extra ability to contact your faculty member, and you want to be assured that this faculty member is just great. That's what we do at AUC.
Our constant struggle is to keep our tuition down and keep our salaries and compensation up for our faculty especially, so we can continue to not only recruit, but retain the best that we can get — not only in Egypt, but in the region and the world. That's a constant struggle, and COVID-19 has made it even harder.
Our faculty and staff deserve all kinds of recognition, and that includes recognition through compensation. But we're in a stringent situation and will be very fortunate if we can find the budget to at least give a symbolic recognition for the extra hard work that people have done. Everybody is working under extraordinary circumstances, from the faculty and highly skilled staff members to people who clean, guard and keep things running. We wish we could recognize that with more pay. We simply won't be able to generate that from raising tuition or raising gifts in these world environments, or the kinds of funds we would like to have.
What do the summer and fall enrollment numbers look like?
We're off to a great start with the summer term, with full numbers, amazingly. Our numbers for the fall of people who are eager to enroll at AUC are better than ever, with a strong waiting list of excellent candidates. So I'm very optimistic that whatever choices we make, they will be the right ones for our community because all the voices will be participating.
"I am amazed at the students' resilience and commitment. They have shown great success in this difficult spring term."
What about international students?
It remains one of our strategic priorities to bring international students physically back to this amazing country. Of all the places that an American, African, European, Chinese, Indian or any other international student could choose to study in the world for a diverse and exciting experience — to study Arabic, Islamic art and architecture, conflict resolution in the Middle East or comparative religion — Egypt has to be on top of the list. I have to admit my personal prejudice; I keep coming back to Egypt. So we want international students to come physically when the time is right — when they, their parents and their home institutions feel and believe it's right. And when it becomes possible; remember, international travel remains largely shut down in many ways. So we have to recognize the reality that it's going to be difficult to have international students make those decisions to come, enroll, take a term, enroll for a full-year experience or a two-year graduate experience. We want those days to come back.
Meanwhile, we do have a handful of international students. We will do all we can to care for them.
How can international students benefit from online courses at AUC?
Now that international students in different parts of the world and their professors are used to working online, and AUC is so well-connected to them for years — there is an opportunity here for those students to get part of the AUC experience, to get a lot of the substance of it. They'll miss the best part, which is being among Egyptians, of course — as well as Egyptian food, music and all of that. But we can deliver a lot of this online until we can bring them back. My own hope is that we will use this period to attract many more students to AUC for the online part of the experience, and that will so wet their appetites to experience Egypt in full that, in time, as world conditions permit, those students will say, "I just have to go to Egypt. I just have to study with the great professors there at AUC." So we aim high.
PROVOST EHAB ABDEL-RAHMAN
Can students who do not live in Cairo operate completely online as if they are international students? What about international students who enrolled for a study-abroad program at AUC in the fall?
The questions reflect the diverse needs of our community, and we have to cope with that. We have to make sure we serve all of our community — our students, faculty and staff — during this coming fall semester. We are discussing these questions at the moment. For the fall semester, the recommendation so far is a lower-density campus where some classes will be offered face to face with specific measures to ensure the safety of our community, and some classes will be offered totally online. Students will need to check which classes they are registered for, but at the end of the day, the University is committed to delivering the Fall 2020 semester.
PRESIDENT FRANCIS RICCIARDONE
What are the dormitory plans?
There are questions this planning team is working on to determine whether, when and how to open the dormitories with what protocols. We have off-campus dormitories functioning now, with very limited and special restrictions in place. We do not anticipate having many international students here, certainly for the fall. We hope they'll be able to come back in greater numbers as the world learns how to deal with this pandemic as vaccines and treatments are developed.
PROVOST EHAB ABDEL-RAHMAN
What are the preparations for incoming students in terms of the First-Year Experience?
We are planning for incoming students to have some experience of our campus if we resort to online teaching. Orientation for new students will be blended — partly face to face and partly online. So we are planning for our new cohort to get to know AUC during this hard time.
We have students from thanawiya amma who will not be sitting for the IELTS. What message do we have for them?
We know that TOEFL and IELTS have started to open up a little bit, and we encourage our students to take those exams. But in case they don't open, we have a plan B whereby we will offer them another set of exams that will compensate for the TOEFL or IELTS so we can admit them. We had looked at that a long time ago, so we have a plan for this already.
When we return to campus, will faculty members who are worried about their health have the option of not returning face to face?
This is one of the issues we've discussed at the Provost's Council, and Associate Provost Ahmed Tolba's committee members have been discussing it for some time now. Definitely, the health of every single member of our community comes before everything else. The University will be able to accommodate faculty members who have health issues and cannot come to campus to teach face to face. The University is planning on that.
If we are teaching via Zoom, will faculty members have access to their offices to conduct Zoom meetings from there?
We never actually stopped faculty members from using their offices. What we said is that they need to let us know that they are coming to their offices so we can help disinfect the office and area before they come and after they leave to make sure that they are safe when they are on our campus. Yes, they can use their offices whenever they want. All they have to do is communicate with their deans and chairs so we can actually help them be safe when they are on campus.
"I want to thank the faculty for their heroic work during the spring semester. We had a very successful spring semester. Our summer enrollment is really high, and that is due to the success of the spring semester. I wish I can say the name of every single faculty member, full time and adjunct, to thank them. I really thank them all for their efforts."
VICE PRESIDENT FOR DIGITAL TRANSFORMATION AYMAN ABDELLATIF
Chair, Digital Optimization Committee
What does going online mean in terms of IT? How can we make sure the service is at its optimal level?
In many ways, for us, we've acknowledged that this is the new normal. So we acknowledge that going forward, we'll continue to drive in a hybrid environment for the foreseeable future. A lot of our heavy lifting happened in early March, maybe even back in February, preparing ourselves to transition to full online instruction. We also have the Digital Optimization Committee, whose work is divided among five separate wok streams:
Accessibility:

Making sure that our students, faculty and staff are able to access the resources they need, have the devices and data lines that enable that when it's not part of their current configuration.

We also have an initiative called Mobile Everywhere (longer-term initiative), where most of the features of the services we are offering are delivered through a mobile platform, in addition to the typical computer platform that we use.

Cashless and paperless remain among our priorities. These are long-term initiatives, but we are accelerating some of these aspects to make sure that in the fall, everybody can pay their tuition and make all their payments remotely and in a completely cashless environment, and make sure that they're safe and secure.

Support

Continuing to make sure that support is configured in a way to sustain the hybrid environment. We'll have people on campus and online, and we need to be able to provide that kind of support both remotely and in person. We're investing in online software that allows us to provide those and remote support capabilities.

Leveraging new technologies such as chatbots to fill in some of the blanks, backed up by artificial intelligence.

Tools and resilience

There are new cases, demands and requests coming up as people recognize that this is the new normal. One good example is around webinars and online events. We had introduced this capability early on, in March, but at that point, as a community, we were still struggling to make that transition and there wasn't a full recognition of the need for it. Now, we are looking at some of those solutions — how to provide those — and in acknowledgement of the fact that even in the future, even if we come back fully to campus, these are areas where we will continue to leverage these new capabilities. Online webinars and events are here to stay.

Security
Capacity
"We're doing a lot of work along all these work streams and continue to invest in new technologies to ensure that we're optimizing for this new normal. We are assessing and reassessing work that needs to be done to optimize the experience in the fall as we have this hybrid environment. We're also taking this opportunity not just to be responding to the situation, but rather to innovate and make sure that we are leveraging all kinds of solutions out there."
If I have to work remotely from home, will AUC provide me with a special offer or deal for internet connection?
That's a perennial question we've been getting. We're working diligently as we speak, connecting with the providers, ICPs [Internet Cache Protocol] and some of the larger mobile operators to arrange for programs that leverage our corporate payment structures. As you can imagine, there are challenges we have to work through from both ends. Sometimes, our internal financial systems aren't geared to allow for some of these programs, but we are working diligently to find willing partners in those mobile operators.
Other than that, barring finding new modalities, we are able to invest for those who are having larger challenges than normal. Sometimes, a person is in a place where they simply don't have landline internet, and we are able to help with those and invest with them. The answer is yes, across the board. It just depends on the situation. We are trying to put together larger-scope programs and make them available to our community at large.
SENIOR ASSOCIATE VICE PRESIDENT FOR HUMAN RESOURCES SARAH REFAAT
Chair, Human Resources Committee
Will staff continue online or return to campus?
We are now into the third month of remote work experience. I am taking this chance to thank our staff members for their hard work, effort and flexibility in managing such critical change in the way we work.
"The intention is to continue working remotely until further notice because the safety of our staff is our top priority, and we want to make sure we are covering all variables and aspects before we ask our staff members to return to campus. As we heard from our colleagues in the academic area that they are still working on modules of how students will come back to campus, this will definitely impact staff members going back to campus. We will work hard to put a module in place during the summer to ensure the safety of our staff."
Will the University consider flexible working conditions for staff, including remote work, after COVID-19 is over?
We are looking into this option and proposal, especially with the HR committee, and how we can benefit from the experience of working remotely in the future. We just have to take into consideration that in the last two and a half months, we worked remotely with minimum campus operations and essential tasks. This module may not continue in the fall, so we may work on guidelines for working remotely in terms of a time frame and activities, but it cannot be full remote work. It will depend, of course, on campus activities. But this is an option we are working on within specific guidelines and specific time frames.
PROVOST EHAB ABDEL-RAHMAN
Will online learning be part of AUC's future, even after we move beyond the COVID-19 pandemic?
That's a very important question, and there is another task force led by Associate Professor Ayman Ismail looking at the future of academics at AUC that has 14 faculty and staff members in it. That committee is doing really good work. We will reach out to the community and discuss this work with them very soon.
Online learning and teaching have become a reality; there is no going back on that. How to apply it is going to be left to every university to do that on its own. Every university will have its specific vision and will need to integrate online learning and teaching for the future. AUC has been working on that domain for some time in the executive education part of our operations, which is the School of Continuing Education, School of Business Executive Education, School of Global Affairs and Public Policy Executive Education, and Engineering and Science Services. And we have seen many success stories in online learning. However, in the academic part of the house, we're a little bit slower in going to online learning, and I am sure COVID-19 will change that. But I don't think that online will actually replace face to face at AUC. I don't see AUC becoming a totally online University in the future.
PRESIDENT FRANCIS RICCIARDONE
We've been witnessing large-scale protests in the United States against racial inequality and police brutality, and there are strong calls by the Black Lives Matter movement. What's your comment on that?
Some people have said that maybe the world is facing two pandemics: a biological virus and another one that seems to be emanating from different hot spots around the world — sadly now, in my home country, the United States — a pandemic of otherization, bigotry, fear and hate, and then stirring violence into that mix to pursue those terrible attitudes and emotions. I have to say that as an American, it's really stressful for me to see that happening in the United States of America. I thought the country had come a long way toward overcoming some of those problems of racism, bigotry and the violence that sometimes bursts out, whether in policing or other ways. I have confidence and faith in the country; I believe we will overcome it. But this is a moment of particular pain. I will say that none of these things have any place at any university, certainly not at AUC. We celebrate tolerate and diversity — more than tolerance; tolerance is an insufficient word. We embrace diversity, whether for gender, nationality or race. It's baked into our philosophy of teaching, and it's what we stand for. So let no one have any doubt about what we stand for here at AUC. We reject all those terrible things, and we celebrate their opposite and try to inculcate that in our students, and I know our faculty live by those values too.