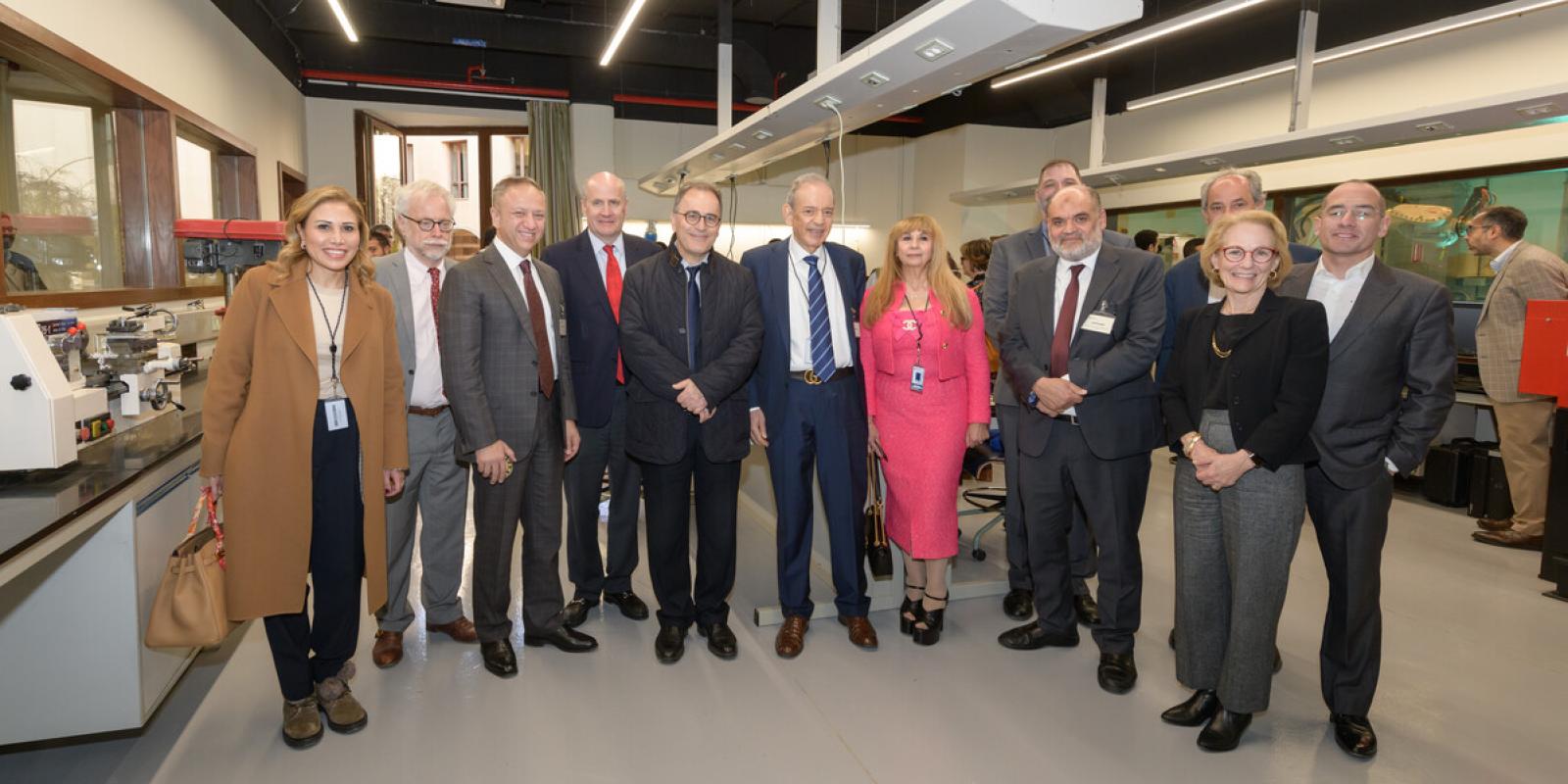 Board of Trustees Meets on Campus - Discusses Strategy, Community Initiatives
Board of Trustees Meets on Campus - Discusses Strategy, Community Initiatives
Board of Trustees Meets on Campus
At its February Cairo meeting last week, AUC's Board of Trustees engaged in a wide range of discussions including the impact of the most recent devaluation on the University, AUC's strategic priorities, and updates on academic and student affairs, admissions, institutional advancement, finance, IT and campus facilities. The trustees also attended presentations on the reintegration of the Tahrir Square campus into the life of the University and the Mental Health and Well-Being Initiative, which was launched last summer to create a healthier campus environment for the AUC community.
Making use of their time on campus to connect with members of the community, the trustees sat in on several undergraduate classes, had lunch with students, continued a long-running tradition of dinners with faculty members in their homes and attended an alumni and donor event. They also met with the University Senate and faculty working on climate action.
The trustees visited the newly launched Eltoukhy Learning Factory for Innovation and Entrepreneurship in the School of Sciences and Engineering, an Open Studio Exhibition by graphic design and visual arts students and the opening of Piece of Mind, five original plays on mental health and well-being by AUC students and alumni. During their visit, the University launched the AUC Road to College program, the first-of-its-kind in Egypt providing free online English-language courses to prepare middle and high school students for university.
AUC's Board of Trustees are volunteers from the United States, Egypt and around the world who contribute their time, expertise and financial resources to support the University, in addition to their fiduciary responsibilities. The trustees do not receive any compensation and come from a range of backgrounds. Meet members of AUC's Board of Trustees.