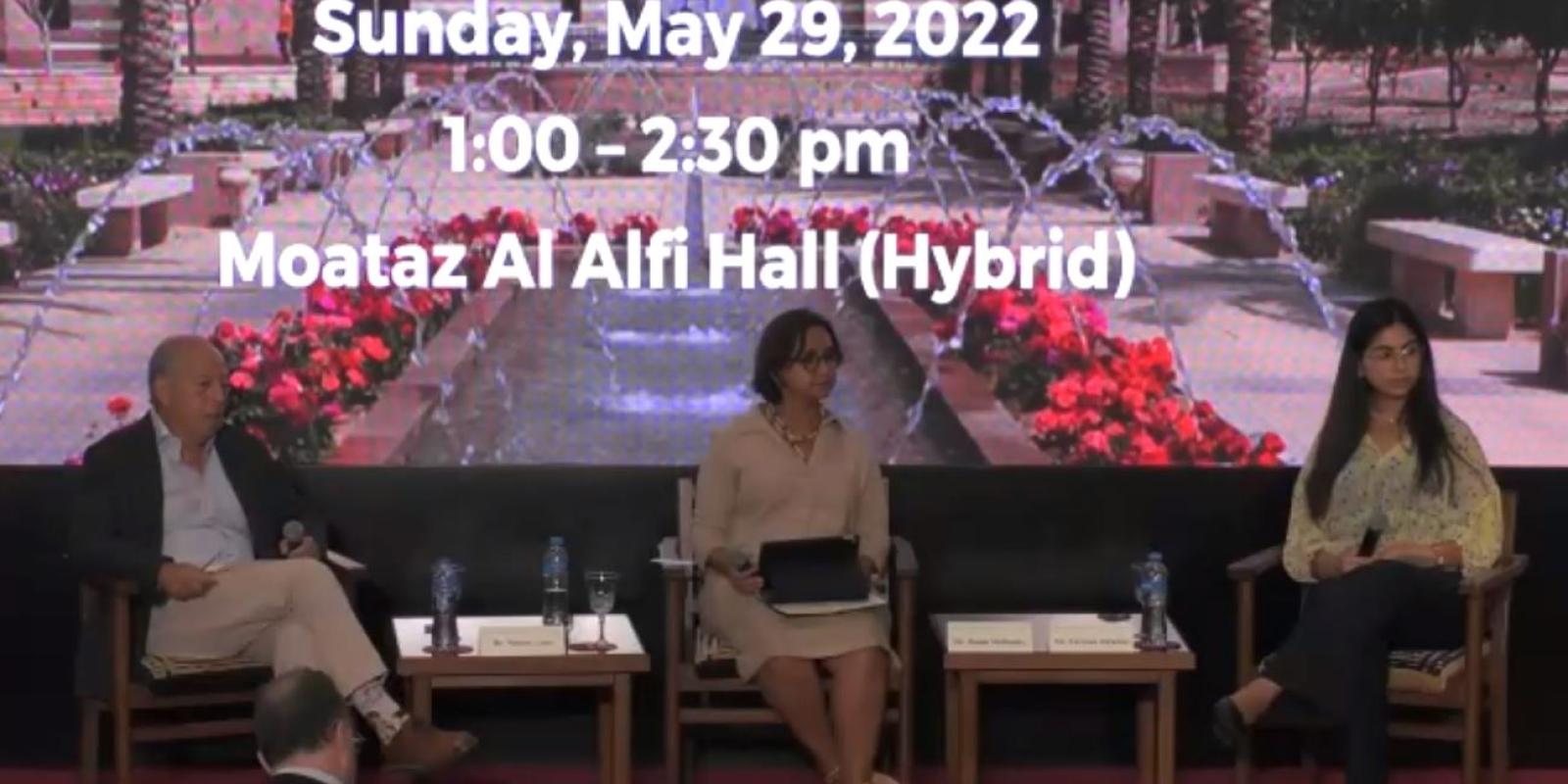 AUC Launches Initiative to Support Community Mental Health, End Stigma
AUC Launches Initiative to Support Community Mental Health, End Stigma
On Sunday, AUC launched its Mental Health and Well-being Initiative with a community workshop aimed at opening a discussion and offering a platform for participants to share their experiences and ideas for improving mental health on and off-campus.
Over the last two years, the coronavirus pandemic has impacted the mental health of millions around the world. Noted increases in anxiety and depression worldwide have heightened individual and institutional awareness of the need to address these challenges, AUC President Ahmad Dallal explained.
"We want to foster a culture of care on campus that will enhance our community's sense of belonging," he said.
According to Dallal, the yearlong initiative will include the formation of a task force over the coming weeks that will focus on evaluating AUC's current environment in terms of mental health and offering recommendations for improving services and policies, destigmatizing mental health concerns and strengthening intercommunity support.
The workshop was moderated by Hania Sholkamy '85, '89, associate professor at AUC's Social Research Center and included a panel consisting of Dr. Nasser Loza, president of the World Federation for Mental Health and director of The Behman hospital, and Fayrouz Ibrahim '21, social researcher and graduate student in AUC's sociology-anthropology program.
Loza and Fayrouz described current trends and challenges to ending mental health stigma and finding community solutions and answered questions and comments from the in-person and online audiences.
Students, faculty members and staff expressed their support of the initiative during the discussion, while also touching on issues such as confidentiality, wait times for accessing services and instances of stigma in and out of the classroom.
In closing, Dallal highlighted three fronts that the task force will be working on: changing AUC's culture around mental health through destigmatization campaigns, outreach and programs, increasing the University's level of mental health services and introducing improvements to its policies, protocols and training around mental health.
"The key is to institutionalize our structures of support — whether through the services or the policies that we have — but at the end of the day, our hearts have to be in this," he said. "We will work on the institution, we will not shy away from our responsibility and hopefully, with your support, we will be able to accomplish much."
Due to time constraints, not all questions and comments from the online Q&A were addressed by the panel. Once formed, the task force will respond to these questions and comments.