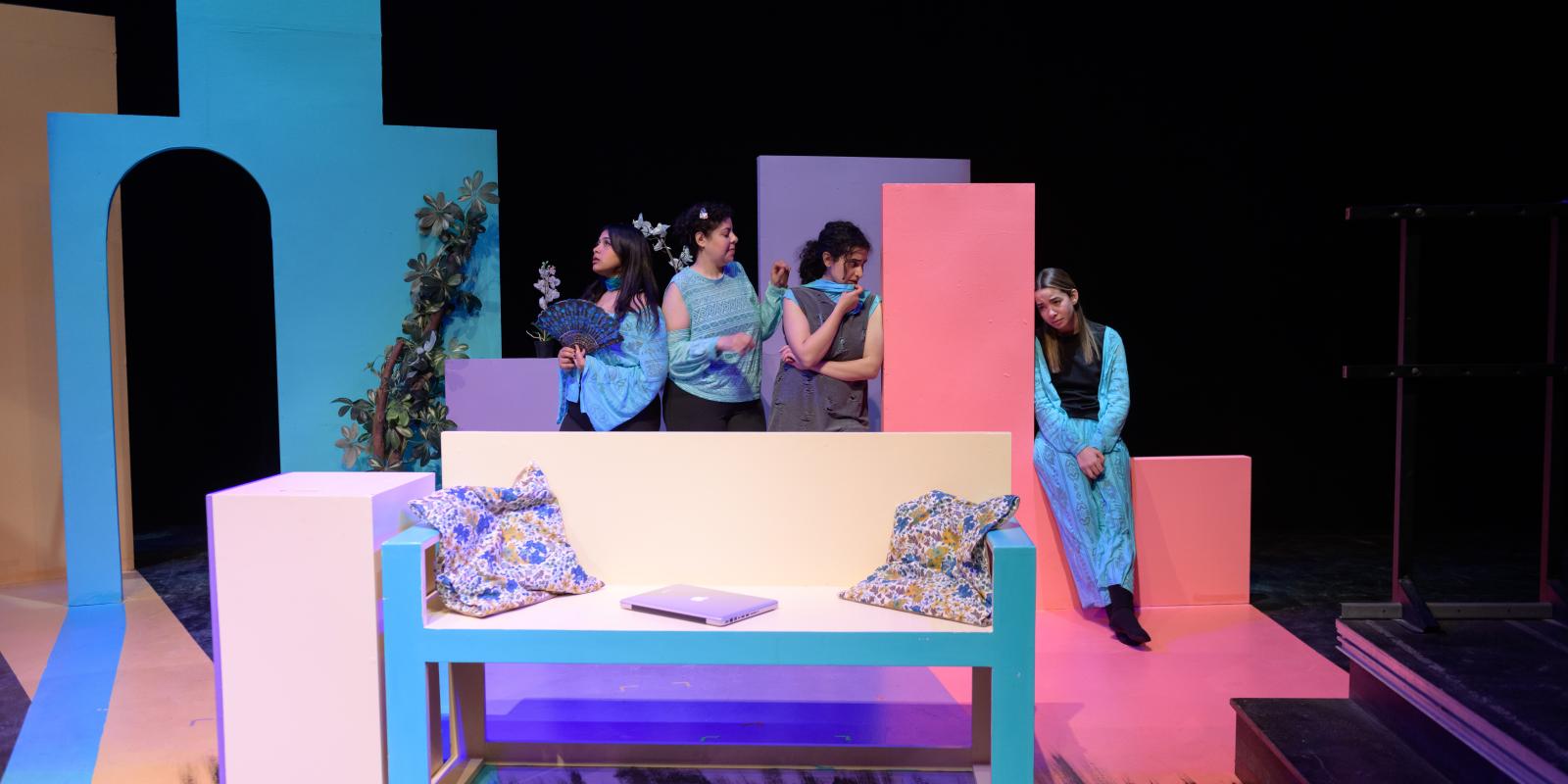 AUC's Theatre Program Debuts Original Plays Tackling Mental Health
AUC's Theatre Program Debuts Original Plays Tackling Mental Health
Part of AUC's Mental Health and Well-being Initiative, Piece of Mind is a bilingual theatrical performance that aims to start conversations about mental well-being, ranging from depression to social media addiction. Written by members of the AUC community, Piece of Mind features five original 10-minute plays that will be performed at AUC's Gerhart Theatre from February 21 to 28.
"The main goal of Piece of Mind is to raise awareness of mental health and to reduce the stigma around it," explains Jillian Campana, theatre professor and associate dean for undergraduate education in the School of Humanities and Social Sciences. "We hope that audience members will relate to the plays in some way and will feel seen and validated, knowing that they are not alone in what they're going through."
Piece of Mind was created from scripts submitted in early Fall 2022 by members of the AUC community. Fifty scripts were submitted and a committee of staff, faculty, alumni and students ultimately selected five finalists who received feedback from professional script writers during workshops.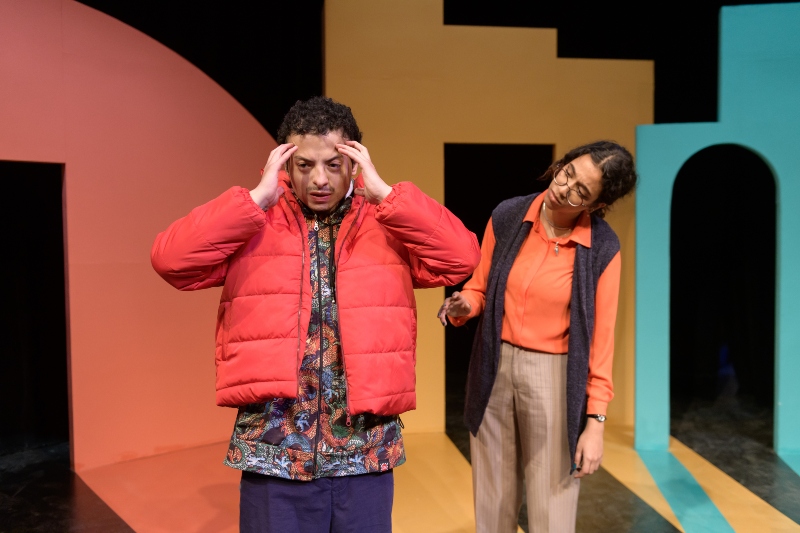 The five plays were perfected over winter break and cover a range of topics, including body image (Hide, written by alumnus Omar Omar in English); attention deficit hyperactivity disorder (Dawsha written by student Zeina Shalaby in Arabic); Grief (WARD, written by student Nour El Coptan in Arabic); social media addiction (Alive, written by Campana in English) and Depression (Lissa, written by alum Youssef Omran in English and Arabic).
"The edits and rewrites helped me refine the play. Thanks to feedback and workshopping from the team, It went from an underdeveloped idea to a story, one that hopefully sends a supporting message about mental health," said Shalaby.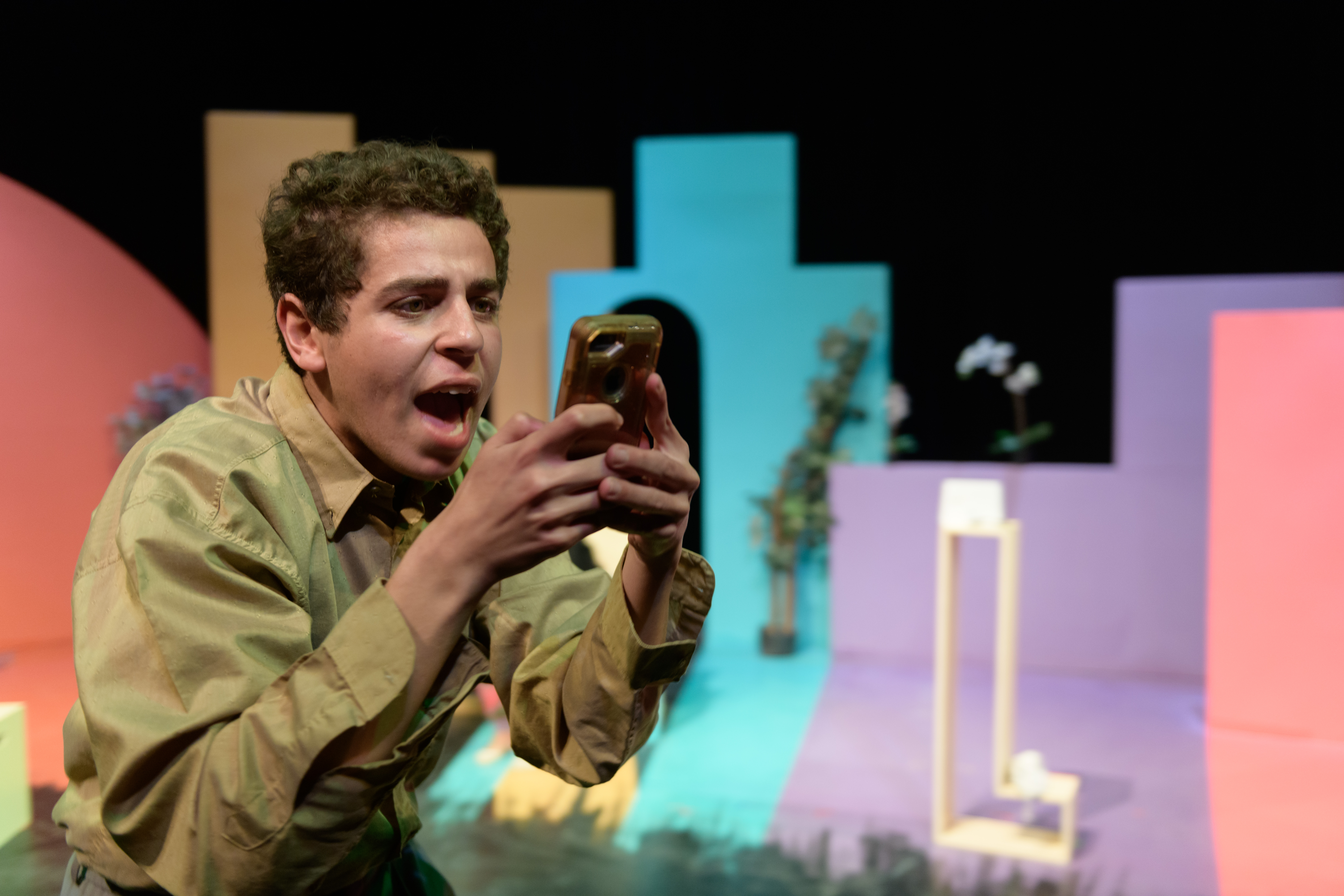 In addition to being performed at the Gerhart Theatre, Piece of Mind will also be seen by local high school students for matinee performances during the week as part of the annual Educational Outreach Theatre production that brings original plays to local schools.
Piece of Mind is supported by the Mental Health and Well-being Initiative, the Center for Student Well-Being, the Department of Psychology and the Associate Provost for Research and Creative Work. It is produced by the theatre program in the Department of the Arts, School of Humanities and Social Sciences and overseen by Campana and alumni Noah Abdel Razek '20.