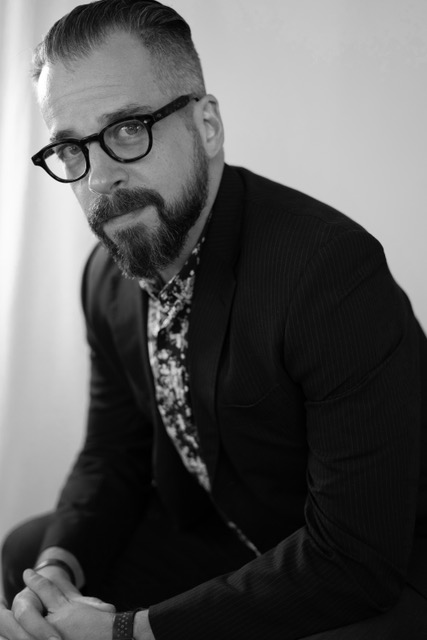 Adam
Christopher Marple
Position
Assistant Professor of Directing
Department
Department of the Arts
Profile
Brief Biography
Adam Marple is Co-Artistic Director of the internationally recognized Theatre of Others and was Founding Artistic Director of the NYC-based Necessary Theatre Company. Marple has directed over 50 productions and interdisciplinary works regionally and off-broadway in the Americas, in Europe, and across South East Asia. He has directed over half of Shakespeare's canon and frequently adapts classic texts for modern audiences and has written, devised, or adapted 16 new works. A frequent interdisciplinary collaborator, he often works with audio-visual improvisational electronic music duo Black Zenith and Serbian composers, piano and electronic music duo and inventors of the Hybrid Piano LP Duo.
He created and served as artistic director of the annual Solo Festival of one-person performance in Singapore and continues to mentor young theatre-makers around the world. He continues to encourage and teach composition and directing to students from the Yale School of Drama, Accademia Teatro Dimitri, The Juilliard School, and Universidad Nacional Autónoma de México (UNAM) amongst others in his own workshops with Theatre Company
He has been on the faculties of the School of Dance and Theatre at LASALLE College of the Arts in Singapore where he taught in the Acting, Dance, Musical Theatre, and Music programs, he was Senior Associate Professor of Theatre at Universidad de las Américas Puebla (UDLAP) in Mexico, and is currently Assistant Professor in Directing at American University in Cairo. He has taught internationally at the Tony Award-winning Lincoln Center Theatre, Actors Theatre of Louisville, Cincinnati Playhouse in the Park, Center for Cultural Decontamination (CZKD)- Serbia, Orvieto Sperimentazione Teatro- Italy, and La MaMa Umbria-Italy, as well as a recurring Guest Professor at Kyoto University of Art and Design-Japan, Hong Kong Academy of Performing Arts, Chulalongkorn University- Bangkok, National School of Drama-India, and Goldsmiths University of London.
Marple has been practicing and teaching The Viewpoints, a study that establishes and expands the base of performance by inquiring into the vocabulary of the basic materials that are found in the creation of all art, for over twenty years having worked with its founders Mary Overlie, Anne Bogart, and Tina Landau. His research centers on the expansion and testing of The Viewpoints as an Interdisciplinary and Transcultural pedagogy.
Magna Cum Laude

Professional Actor Training Program

Wright State University

MFA- Theatre Directing 2010

School of the Arts

Columbia University in the City of New York

Marple, Adam. "The Viewpoints as Transcultural Pedagogy." Western Theatre in Global Contexts: Directing and Teaching Culturally Inclusive Drama around the World. edited by Yassi. Jahanmir & Jillian. Campana, Abingdon, UK: Routledge Press, 2020, Chapter 8.

Marple, Adam, et al. "Applying 'The Viewpoints' to Multimedia Performance." Global Performance Studies, 1 July 2020.

Marple, Adam, host. The Theatre of Others Podcast. The Theatre of Others, 2020.
Research Interest
The Viewpoints as an Interdisciplinary and Transcultural pedagogy.

Cognition and Creativity in Improvised Structures

Interdisciplinarity

Spectatorship and the Phenomenology of the Audience

Decolonizing the Audience

Auditurgy

Live Video Theatre

Theatrical Spaces as Crucibles of Memory

The Unconscious Workings of Spatio-temporal places of Being

Collaboration as an Artistic and Political Act