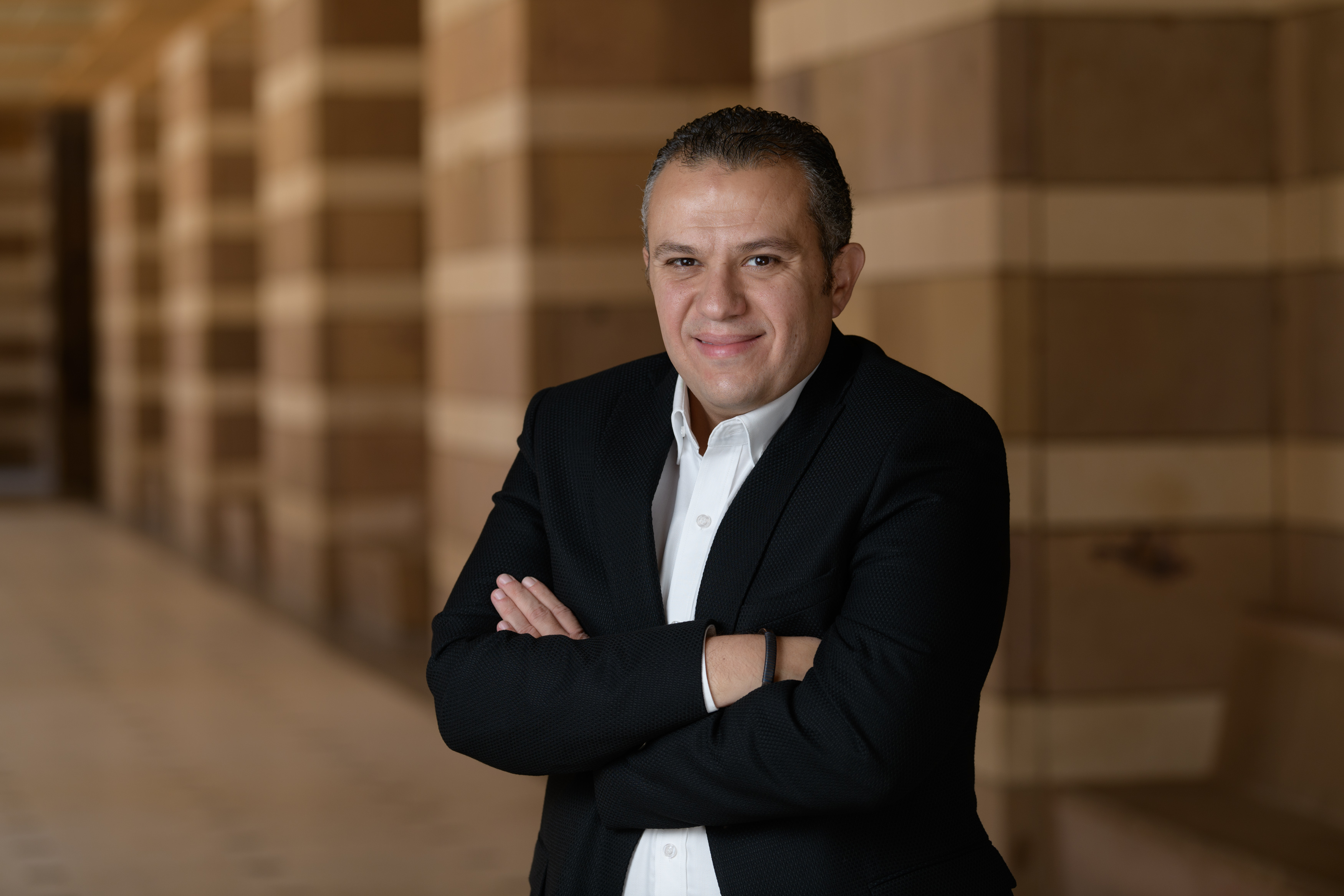 Wael
Abdallah
Position
Assistant professor
Department
Department of Management
Profile
Brief Biography
Wael Abdallah is an assistant professor of finance at The American University in Cairo (AUC) School of Business, where he teaches at the undergraduate and postgraduate levels. His research areas of focus include corporate finance, investment analysis, international finance, bank financial strength rating, credit risk management in financial institutions, and derivatives.
In line with these, Abdallah is very active in delivering training modules and technical consultation services for senior corporate managers and associate investment bankers in many local and multinational firms and banks, including CIB, CI Capital, and the Chamber of Information Technology and Telecommunication (CIT).
Abdallah is a prolific writer and a regular participant in international conferences, seminars, and workshops. He is an expert in applications of non-parametric modeling techniques, such as Neural Networks, CHAID, and CART. Abdallah used highly sophisticated econometrics techniques in his publications, such as instrumental variables regression using two-stage least-squares, First Difference Generalized Method of Moments (GMM), level GMM, and system GMM.
Abdallah is a non-executive board member and Head of the Governance and Audit Committee at Beltone Financial Holding, Egypt. He is also a member supervisory committee of two mutual funds operated by the Azimut portfolio management team, Opportunity Equity Fund and Menthum Money Market Fund. He earned his PhD from the University of Salford, United Kingdom.
Sami, M. and Abdallah, W.M. (2022) How does Knowledge Spur the Productivity of Private Egyptian Firms? An Instrumental Variable Approach, Global Knowledge, Memory and Communication, Vol. ahead-of-print No. ahead-of- print.
Sami, M. and Abdallah, W.M. (2022) Does Cryptocurrency Hurt African Firms?. Risks, 10 (3).pp. 1-18.
Sami, M. and Abdallah, W.M. (2021) Assessing the Impact of Dividend Policy on the Sustainability of Distressed Firms, Journal of Modelling in Management, forthcoming
Sami, M. and Abdallah, W.M. (2020) How does the cryptocurrency market affect the stock market performance in the MENA region?, Journal of Economic and Administrative Sciences, forthcoming
Sami, M. and Abdallah, W.M. (2020) Cryptocurrency and Stock Markets: Complements or Substitutes? Evidence from Gulf Countries, Applied Finance Letters, Vol. 9, pp. 25-35
Abdou, H.A , Abdallah, W.M, Mulkeen, J., Ntim, C. and Wang, Y. (2017) Prediction of Financial Strength Ratings using Machine Learning and Conventional Techniques, Investment Management and Financial Innovations, 14 (4), pp. 1-18
Eldomiaty, T., Azzam, I., El Din, M., Abdallah, W.M and Mohamed, Z. (2017) An Empirical Assessment of The Reality of Pecking Order Theory, Research in Finance, Vol. 33, pp. 43-72
Eldomiaty, T., Abdallah, W.M and Attia, O, (2016) Empiricism of Corporate Debt Safe Buffer, Advances in Financial Planning and Forecasting, Vol. 11, Forthcoming
Eldomiaty, T., Fikri, A., Abdallah, W.M and Hesham, H. (2015) The Financial Determinants of Operating Efficiency for Low and High Competitive Banks in Egypt, Journal of Finance and Bank Management, 3(2), pp. 7-23

Eldomiaty, T., Attia, O, Abdallah, W.M and Kamal,M. (2015) How Do Managers Manage Dividend Growth Rates?, Research in Finance, Vol. 31, pp. 105 – 134

Eldomiaty, T., Ismail, M.A. and Abdallah, W.M (2012) Testing A Potential Signaling of Capital Structure Decisions in Transitional Market: Subset Model Selection Approach, Advances in Quantitative Analysis of Finance and Accounting, 10 (1), pp. 255-283
Abdallah, W.M, Eldomiaty, T. and Abdou, H.A. (2011) The Effect of Bank Capital Structure and Financial Indicators on CI's Financial Strength Ratings: The Case of The Middle East, Banks and Bank Systems, 6(3), pp. 5-15
Eldomiaty, T., Charara, S. and Abdallah, W.M (2011) Monitoring the Systematic and Unsystematic Risk in Dubai General Index Do Financial Fundamentals Help? Journal of Emerging Market Finance, 10(3), pp. 285-310

Distress firms and Cherry Dividends: Evidence from New York Stock Exchange (NYSE), with Mina Ayad

FINC 303 - Business Finance
FINC 404 - Investment Analysis
FINC 414 - Corporate Finance
Research Interest
Banking

Corporate Finance

Investment

International Finance