International and Comparative Education - MA
Program Overview
Hone your analytical skills through examining the social, political and economic implications of education and the mutual impact between society and educational systems. Our graduates join a cadre of global educational leaders and policy analysts serving schools, universities and educational systems in need of significant change. To build the professional skills necessary in a global context of reform, you will be exposed to a variety of courses, including new courses on early childhood policy; science, technology, engineering and mathematics (STEM) education and youth and human development policy.
Concentrations
International Education Development and Policy

Teaching and Learning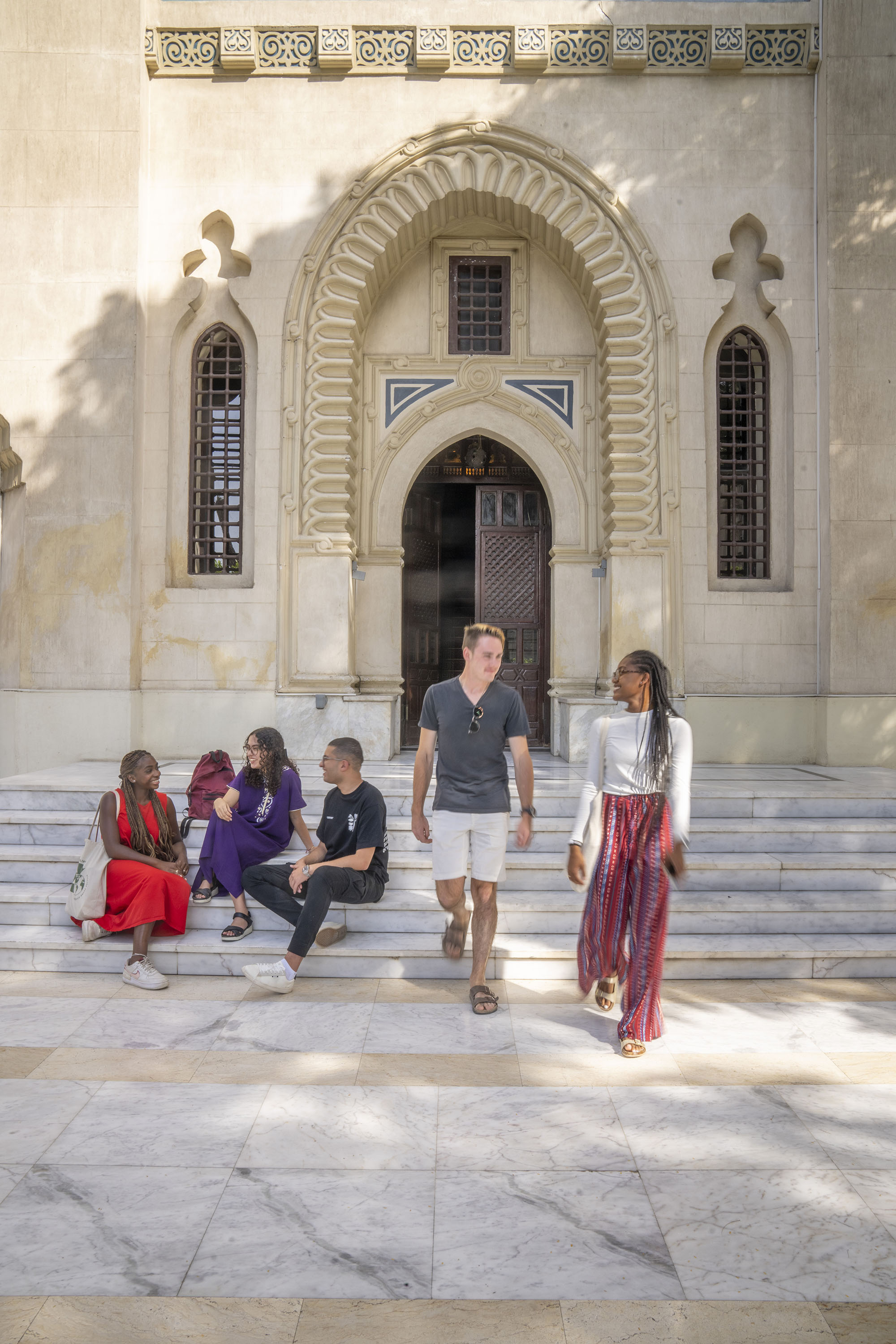 International and Comparative Education - MA
Degrees and Admission Requirements
Students wishing to pursue the MA program in International and Comparative Education should meet the minimum academic, language and admission requirements set by AUC.
Learning Outcomes
Students enrolled in this program will:
Understand and apply the theoretical concepts and principles underpinning professional practice in international and comparative education and global educational leadership.

Demonstrate critical skills in instruction, research and policy analysis.

Communicate effectively in speech and writing and practice evidence-based argumentation.

Exhibit cultural competence and a commitment to the principles of diversity among learners.

Acknowledge the importance of social responsibility for educators, including engagement in community outreach activities.
Career Impact and Hands-On Experience
The Master of Arts program in international and comparative education is well-suited for students pursuing careers both in and outside of the classroom, including current and prospective educators and administrators, curriculum developers and instructional designers, academics, policy leaders and analysts and development professionals.
Teaching & Learning

: Work in nurseries, schools and universities in Egypt, the Arab region and beyond.
International Education Development & Policy: Work for local and international development agencies, NGOs or government bodies with a focus on education.
Fellowships
In addition to the university's fellowships and scholarship opportunities that are offered, there is funding opportunities are particularly relevant to students interested in the MA program in International and Comparative Education