TOBACCO-FREE COMMUNITY
At the start of the Spring 2018 semester, AUC began a process that will transform both of our campuses, Tahrir and New Cairo, into a completely smoke-free and tobacco-free environment by the start of our centennial celebration in February 2019. Under the direction of Former President Francis Ricciardone, the committee for a Tobacco-Free AUC has been working diligently to develop this campaign and plan for the changes to come. This diverse committee includes students, faculty, and staff and represents all major stakeholders on campus. The committee includes non-smokers, people who have quit smoking, and several members who are currently smokers. We aim to make this tobacco-free transition as smooth and fair as possible.
To read the full policy in English, click here.
To read the full policy in Arabic, click here.
Phase 2 - As of August 25, 2018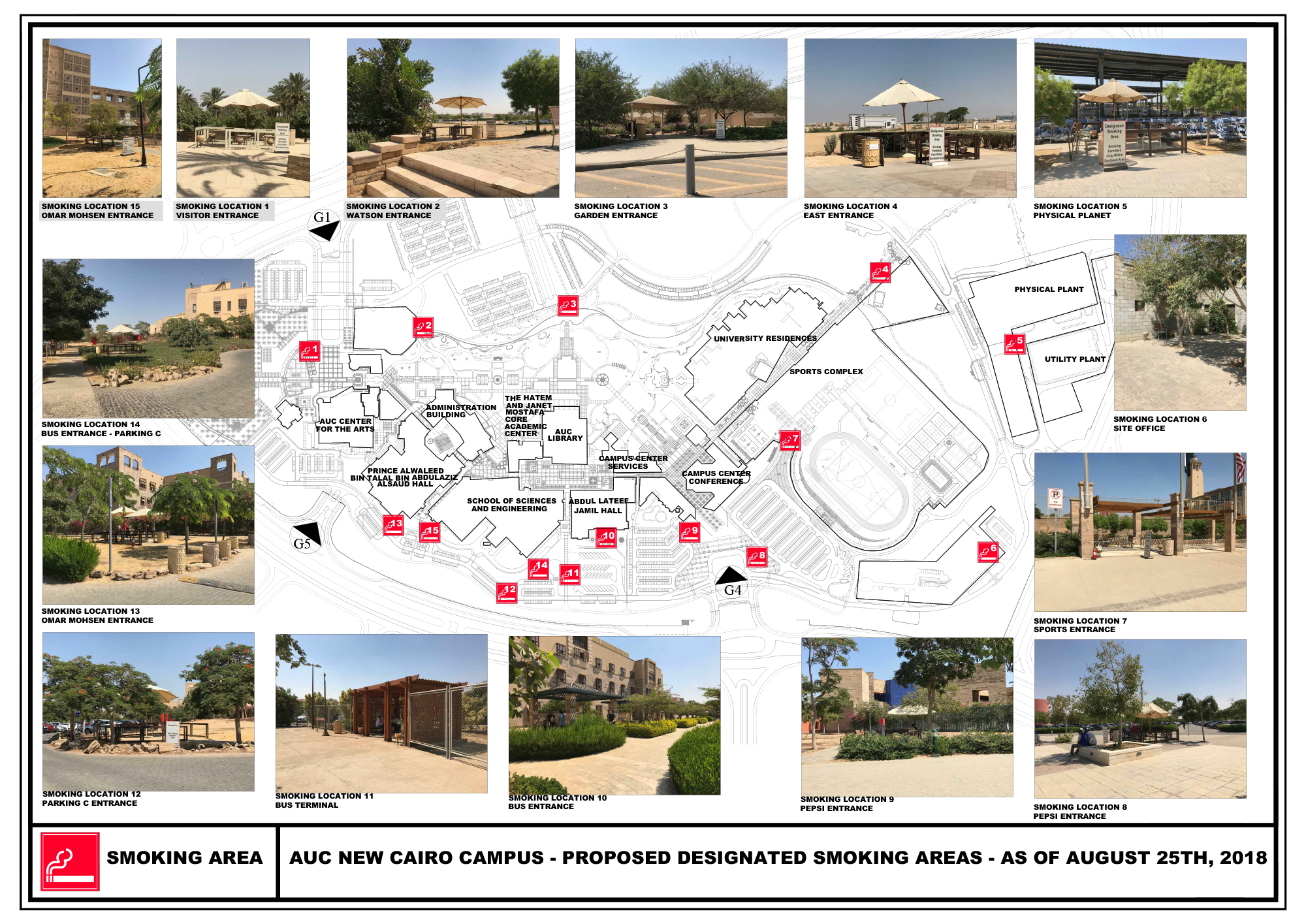 As of August 25, 2018, smoking is only be permitted inside designated smoking areas of the parking lot.
All money received from policy violations goes to support financial aid