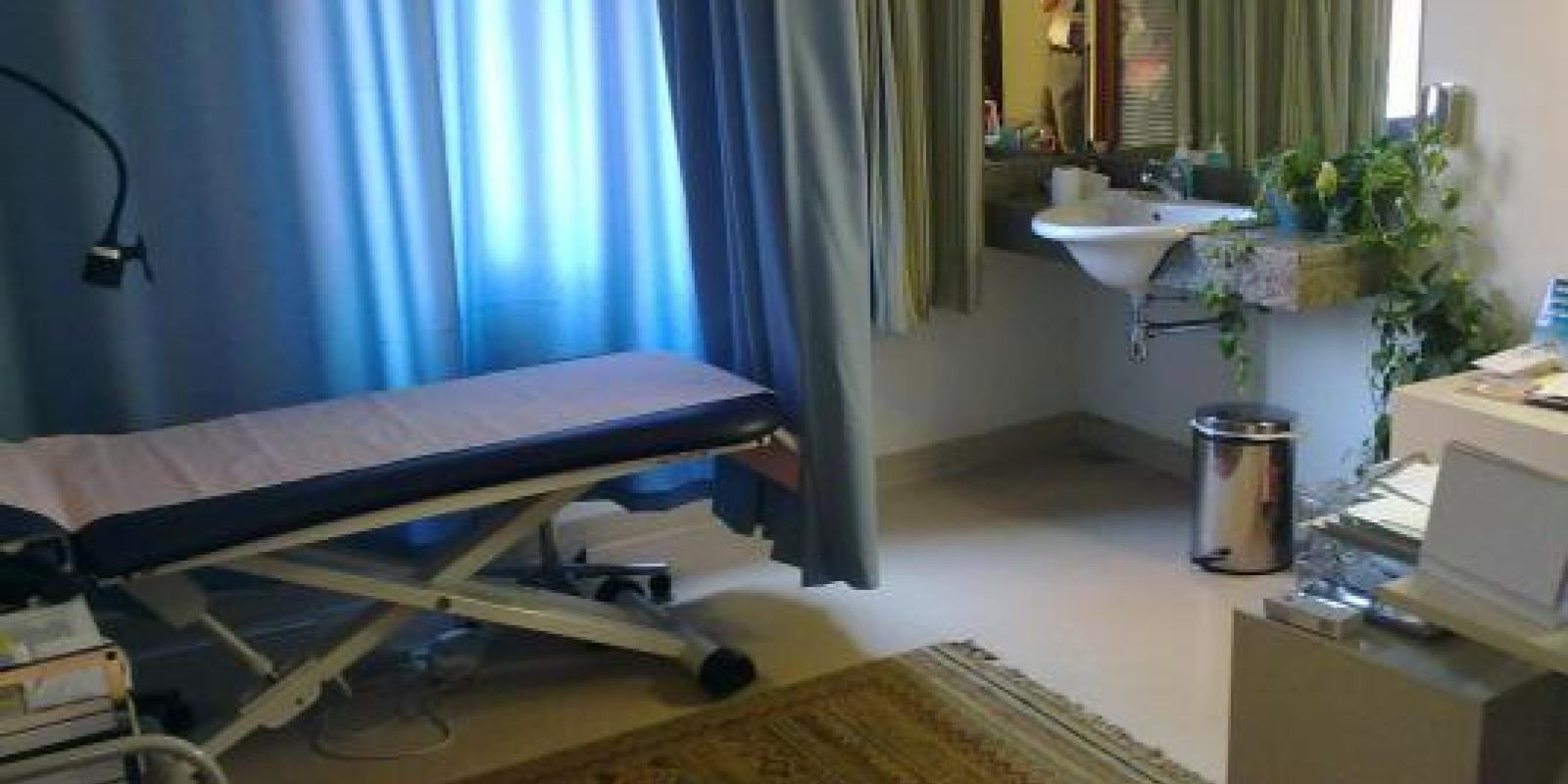 Smoking Cessation Clinic Helps AUCians Break Smoking Habits
Smoking Cessation Clinic Helps AUCians Break Smoking Habits
Quitting smoking can be incredibly difficult for most individuals, particularly if you don't have the resources or community to support you in shaking the habit.
Dr. Mohamed Amin, director of AUC's Office of Medical Services, and physicians at the University's Smoking Cessation Clinic are well-prepared to offer guidance and any necessary medication for those AUCians who are looking to quit. And for the University community, this support is all free. "We need to help our community – students, staff and faculty – breathe a better quality of air and avoid the complications of smoking, as well as second-hand smoking," said Amin.
The campaign to create a healthier campus started some time ago as a collaborative effort between the AUC Clinic and the Parents Association. With the recent update to the Tobacco-Free Campus Policy and plans to make the campus tobacco-free by 2019, the University is continuing to increase its support of healthier practices. "Many universities are now free of smoking," noted Amin. "We need our campus to be smoke-free too."
The clinic is managed by Mahmoud Habib, assistant professor and founder and director of the Tobacco Dependence Treatment Unit at Ain Shams University, who has extensive experience in the field of smoking and drug abuse. As part of the program, visitors meet with physicians one-on-one on a weekly basis. The clinic welcomes visitors from 12 to 2 pm every Monday, purposefully open during assembly hour to make it a convenient stop for faculty and students who many be busy with their courses.
To quit, individuals can often require a combination of counseling and sometimes medication. The clinic's physicians are trained to support individuals through this process and tailor the program to each person's specific needs. The Smoking Cessation Clinic also has a history of collaborating with the Psychological Counseling Services and Training Center when they feel that further support is needed, said Amin. "It really depends on how many cigarettes you smoke, how often and how many years you have been smoking," explained Amin. "It can usually take between three and six months."
Though the programs for quitting range between three and six months, Amin encourages visitors to continue following up regularly because the rate for taking up smoking again is quite high.
Apart from helping individuals quit smoking, the Smoking Cessation Clinic also plans to hold more workshops and sessions to spread awareness on the effects of smoking. "All of us know that smoking, especially at a young age, is a gateway to other substances," explained Amin. "We need to help our community be healthy, as much as we can."
In parallel, another committee, the University Health Advisory Committee (UHAC), has recently formed. Its role is to promote healthy habits in various ways throughout the AUC community – whether through fitness programs, nutrition advice or promotion of better sleep habits. It has also recently started to help in the clinic's efforts to spread awareness and encourage individuals to avoid and quit smoking.
With more people beginning to join the smoking cessation program, Amin has plans to arrange another program at AUC's Tahrir Square campus.