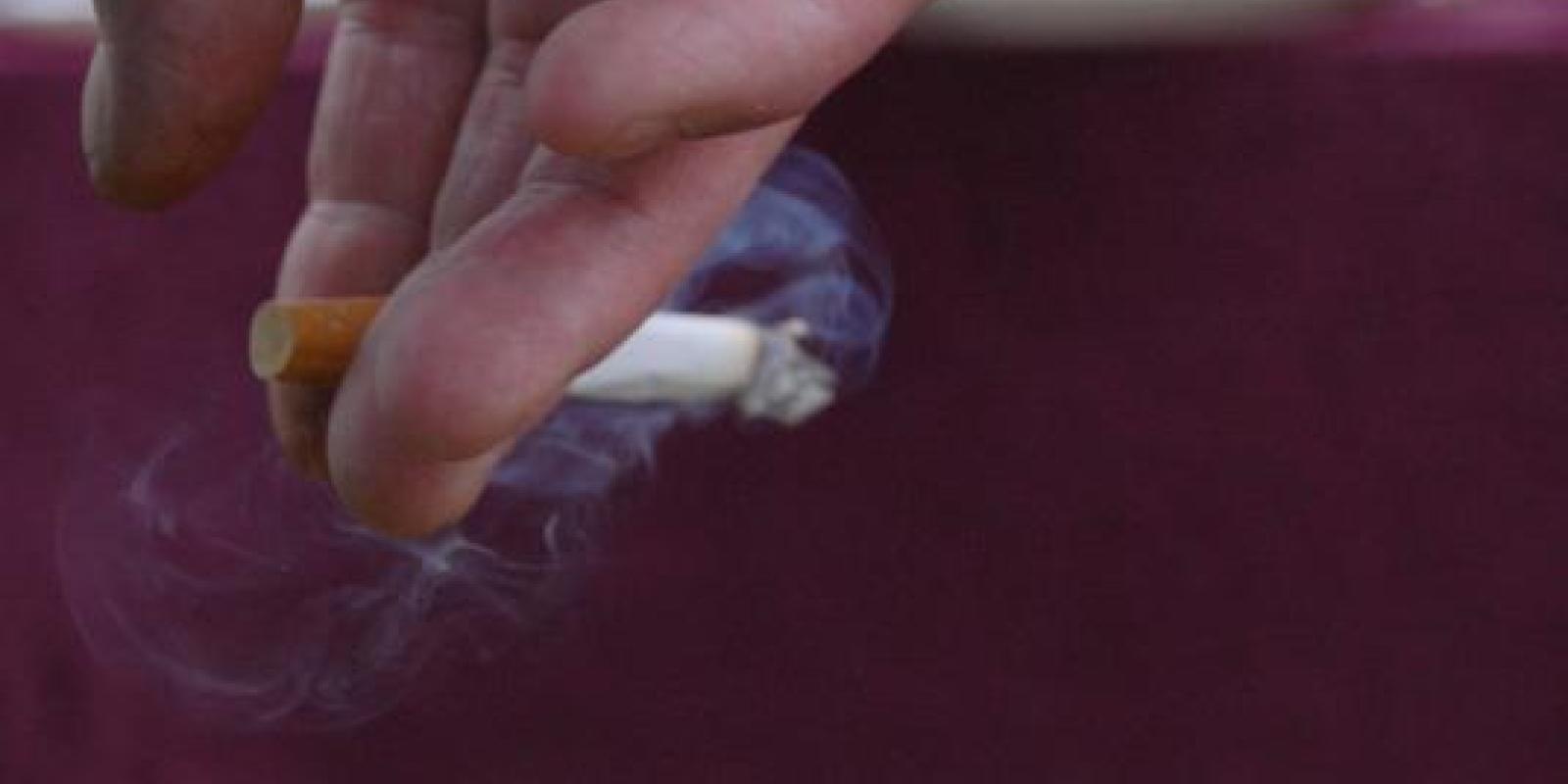 Tobacco-Free AUC Initiative Launches
Tobacco-Free AUC Initiative Launches
The days of "preferred" smoking areas around AUC's campus are coming to to an end.
In a letter sent to the AUC community this week, the Tobacco-Free AUC Committee -- made up of student, faculty and administrative representatives -- announced an update on the use of tobacco products and vapes on campus.
The initiative will limit smoking and tobacco use in phases beginning February 18, 2018, when smoking will only be permitted in designated areas around campus and outside of the pedestrian gates. By February 2019, there will be no smoking or tobacco use of any kind allowed anywhere at AUC.
The policy is part of an effort to make AUC a healthier campus by the centennial celebration, which kicks off next February and will continue for the entire year. This initiative follows in the footsteps of other universities, including the American University of Beirut and Yale University, that have also kicked off smoke and tobacco-free initiatives. At the start of the new year, there are more than 2,000 smoke-free campuses in the United States, according to the American Nonsmokers Rights Foundation, including the University of California, Tufts University and the University of Texas at Austin.
"Our diverse team of students, faculty, and staff that includes both smokers and non-smokers was assembled to ensure a maximum range of viewpoints on the topic," said David Folsom, who is on the committee from the Office of the Executive Vice Provost. "We believe that the steps we debated and eventually decided upon are fair and consistent with the best practices of universities in the United States that have undergone the tobacco-free transformation we are setting in motion this spring."
Though tobacco-free meetings have seen agreement among the members, on campus, the reaction to the new policy has been skeptical. As returning students Youssef Youssef and Mostafa Shaheen walked across campus -- cigarettes in hand -- Thursday morning, they expressed discontent with the final phase of the policy.
"I don't think it should be completely prohibited," graduating senior Shaheen said. "I don't mind having a designated area for smoking. This will actually be better for everyone -- you know, like a place with ventilation of an open space."
The committee -- which includes smokers -- has said that complete prohibition is ultimately for the betterment of all. A Fall 2015 survey conducted by the Department of Psychology found that 67 percent of undergraduates at AUC were non-smokers, along with 70 percent of graduate students, 81 percent of faculty and 72 percent of staff. "Assuming no radical changes in smoking habits have occurred since then, this means that over 70 percent of people at AUC are non-smokers forced to breathe tobacco smoke on a near daily basis," Folsom said.
"Having a tobacco-free campus is designed to clear the air for this 70 percent of non-smokers who work and study at AUC in addition to encouraging smokers to take steps to reduce their dependence on tobacco," Folsom said. "The ill-effects of consuming tobacco and inhaling secondhand smoke are numerous and well-documented, so there is a clear public health benefit to moving the campus toward a tobacco-free future."
In addition to easing into the new policy, AUC is also providing free smoking cessation services at the Office of Medical Services, which will be open from 9 am to 4 pm every day during the week.
Jaime Mendoza, associate professor of practice of psychology professor who is also on the committee, said he empathizes with smokers who will have to make changes in their social and personal habits, but ultimately, "the overall goal is for all of us to become healthier. The team is concerned about our health now and in the future," he said.
The Office of the Dean of Students hasn't received any formal feedback from students yet, but some staff on campus have been vocal in their opposition -- worried about working into the night with no smoking breaks. Heba Omar, a sophomore who doesn't smoke, said she isn't bothered by the idea of smoking zones. "I think they shouldn't ban it completely because this is the right for any student to smoke," she said.
Folsom said the change is not meant as an attack on anyone's rights, but to create a clean-air environment in which non-smokers aren't unwillingly subjected to harm.
"Everyone has the right to engage in self-destructive behavior, but no one has the right to engage in behavior that harms others," Folsom said. "This is not about an individual's right to smoke, which of course they have, it is about an individual's right to smoke wherever they want."
If you have an opinion on the new tobacco-free policy, please email news@aucegypt.edu.