Student Residences
Student Residences
A Transformative Experience
The Office of Residential Life provides a dynamic, student-centered experience and a variety of accommodation styles. We, at the Office of Residential Life, tailor programming for different phases of the academic cycle and student growth, from first-year through graduate studies, and offer support and referrals to ensure a holistic residential experience. Study abroad and exchange program students, too, are welcomed and integrated into the living-learning community. Through targeted outreach and services, the Office of Residential Life aims to develop leadership qualities, academic success, global compassion, community service, and cross-cultural competence. A team of nearly 50 full-time professional and paraprofessional staff members ensures the orderly operation of AUC's student residence halls both on and near campus in New Cairo.
Conveniently Located
On-campus halls are a five to seven-minute walk to classes; near-campus halls have a complimentary shuttle to the gate, from which it is a five to seven-minute walk to classes
On-campus halls are located next to the sports facilities
Both on and near campus halls are within walking distance to a variety of food outlets and supermarkets on campus and off-campus
Bus service serving other areas of the city leaves from campus throughout the day and on Saturdays
Services
A fully furnished bedroom or apartment with bed linens provided
24/7 community lounge and kitchenette per residential unit
24/7 computer labs and study spaces
High-speed WiFi
Central AC and heating units in each room/apartment
Complimentary self-service laundry
Complimentary room/apartment cleaning kits
Professional cleaning service of bathrooms and common lounges
Emergency and routine maintenance
24/7 emergency medical services
Accessible residential spaces that accommodate students with disabilities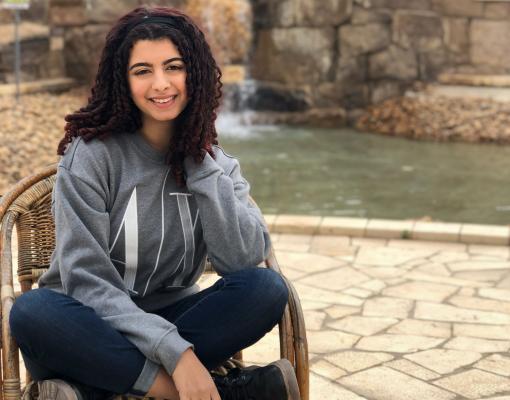 AUC Avenue, P.O. Box 74 New Cairo 11835, Egypt
tel+20.2615.4019
To schedule a tour of the residence halls, email reslife@aucegypt.edu.