How Do We Make Public Spaces Safe for Women?
Have you ever felt unsafe in a place like the metro, the park or even a shopping mall?
The event was be moderated by Sherif Amer, host of Yahdoth Fi Masr on MBC Masr. Featured speakers are Hala Shukrallah, development consultant and researcher; Hani Henry, associate professor of psychology; and Engy Ghozlan, co-Founder of HarassMap and Christine Arab, UN Women Egypt Country Representative. The discussion tackled the measures that need to be taken to make women feel safe in public.
How Do We Make Public Spaces Safe for Women?
Hear from Our Participants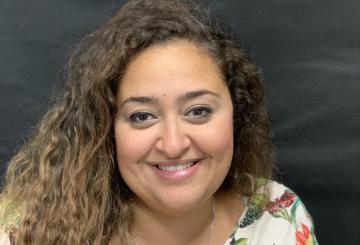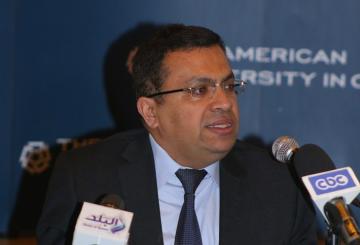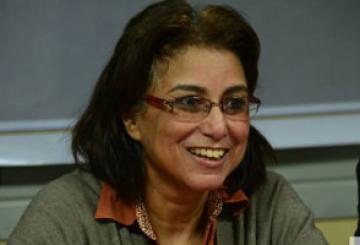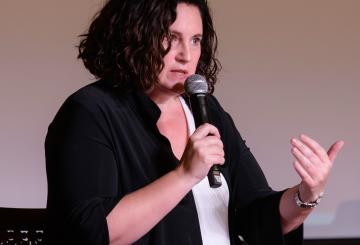 Engy Ghozlan
Co-Founder of HarassMap
Engy Ghozlan has been working on gender and Sexual and Gender-Based Violence (SGBV) for over 15 years. She coordinated the first anti-sexual harassment campaign at the Egyptian Center for Women's Rights in 2007. She worked for eight years at the German Development Cooperation (GIZ) on gender mainstreaming, strengthening women's rights and civic engagement. In 2010, Ghozlan co-funded Harassmap.org, an initiative that targets fighting sexual harassment in Egypt. She currently works as a gender focal point and a program officer at the Swiss Development Cooperation.
Hani Henry
Associate professor and associate dean of the School of Humanities and Social Sciences
Hani Henry is an associate professor and associate dean of the School of Humanities and Social Sciences at AUC. Henry received his PhD in clinical psychology from Miami University in Ohio in 2006. He has been intensely involved in the areas of teaching, research and psychotherapy. He is also a member of the American Psychological Association and the International Academy for Intercultural Research. Henry's research interests are spirituality and mental health, women empowerment, immigration, acculturation, and the process of loss and mourning. Henry is an active practitioner and a clinical supervisor who received his clinical training in two U.S. university counseling centers, a psychology clinic, and a school-based mental health program. He previously provided clinical supervision to psychosocial workers at African-Middle East Refugee Assistance.
Hala Shukrallah
Development consultant and researcher
Hala Shukrallah is a sociologist and activist. She was a founder of a number of NGOs – both feminist and community-based- during the 1980's. Shukrallah established and headed the Development Support Center, a consultancy and research organization, which was later shut down. She was elected president of the Dostour Party following the departure of its founder Dr. Mohamed El Baradei and became the first woman in the Arab region to hold this position through elections. She has, since 2015, resigned the position and at present does part-time consultancies with various institutions, both as a development strategist and researcher. Shukrallah studied at Sussex University, UK for her Masters and at London University for her PhD.
Christine Arab
UN Women Egypt Country Representative
UN Women Egypt Country Representative Christine Arab has over 20 years of experience in developing, leading and monitoring gender equality and human rights programs, primarily working for the UN. More recently, she has been providing technical expertise to UN agencies, UN country teams and the Canadian government as an independent consultant. For more than 15 years, Arab designed and conducted research on child and gender-responsive social protection, violence against women and children, perceptions of women's and girls' rights and gender equality and leadership. Arab has twice served as country representative for UN Women and has held numerous posts at UN Women HQ, including program specialist for the Arab States and Afghanistan. She holds a Master of Arts in political science from Dalhousie University.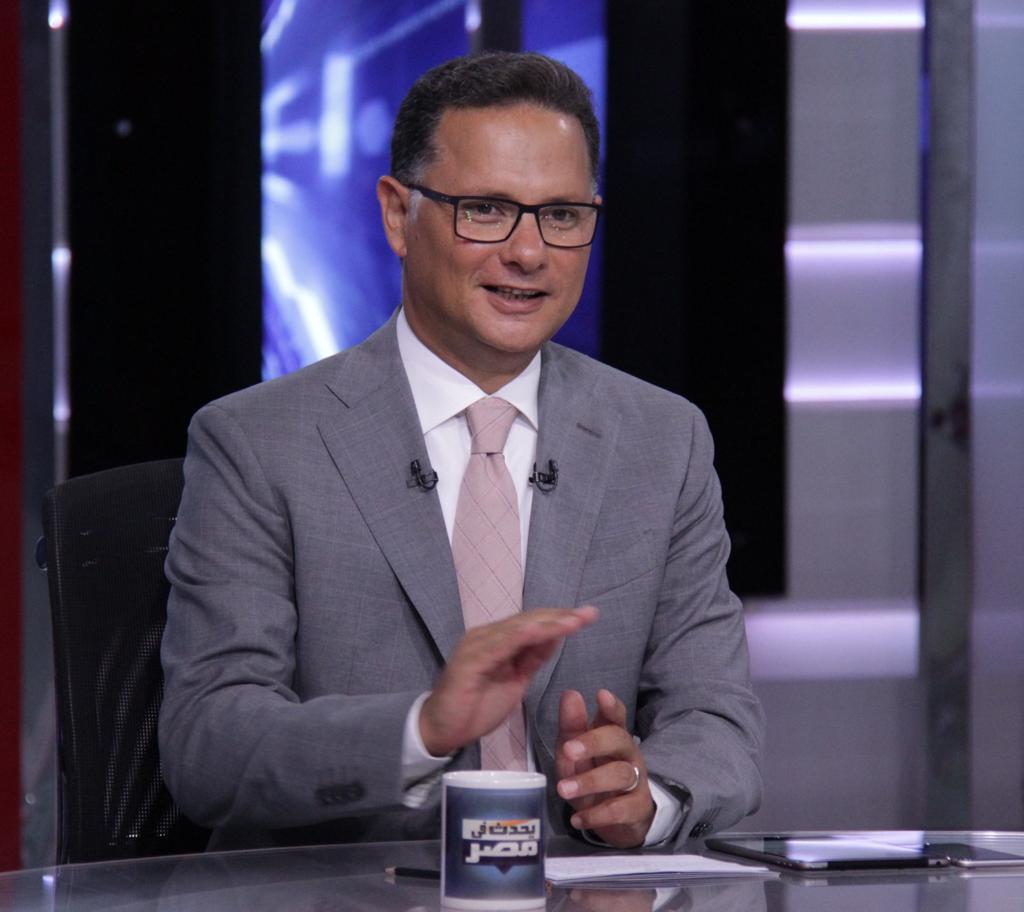 Moderator
Sherif Amer
Co-producer and presenter, Yahdoth fee Masr, MBC MASR
Amer is a veteran Egyptian broadcaster and TV anchor. He is currently the co-producer and presenter of Yahdoth Fi Masr program, MBC MASR TV, daily prime time current affairs program.
For the past 28 years, Amer has been involved in various career experiences related to live broadcast and TV journalism. During the 90's, Amer joined the first Egyptian English-speaking TV channel Nile TV International then moved to Nile News TV, to report, produce and present documentaries and weekly live shows from Israel and the Palestinian territories.

In addition to his career in Egyptian television, Amer joined MBC channel and then moved to the US to join the Arabic speaking Al Hurra TV. After returning to Cairo, Amer moved to Al Hayat TV to present and co-produce al Hayat al Youm, and then moved to co-produce and present Yahdoth fee Masr program on MBC MASR TV.

During his career, Amer interviewed Egyptian and international political dignitaries, including former US Secretary of State Hillary Clinton, former US President Jimmy Carter, former Tunisian President Monssef el Marzouki, Palestinian President Mahmoud Abbas, former UK prime minister Tony Blair, UK Foreign Secretary Boris Johnson, Arab League Secretary-General, Nabil el Arabi, his holiness Pope Twadross the second and UAE Vice President, Dubai Prince Mohamed al Maktoom as well as other dignitaries.