The Arab Older Population Strategy 2019-2029
The Arab Older Population Strategy 2019-2029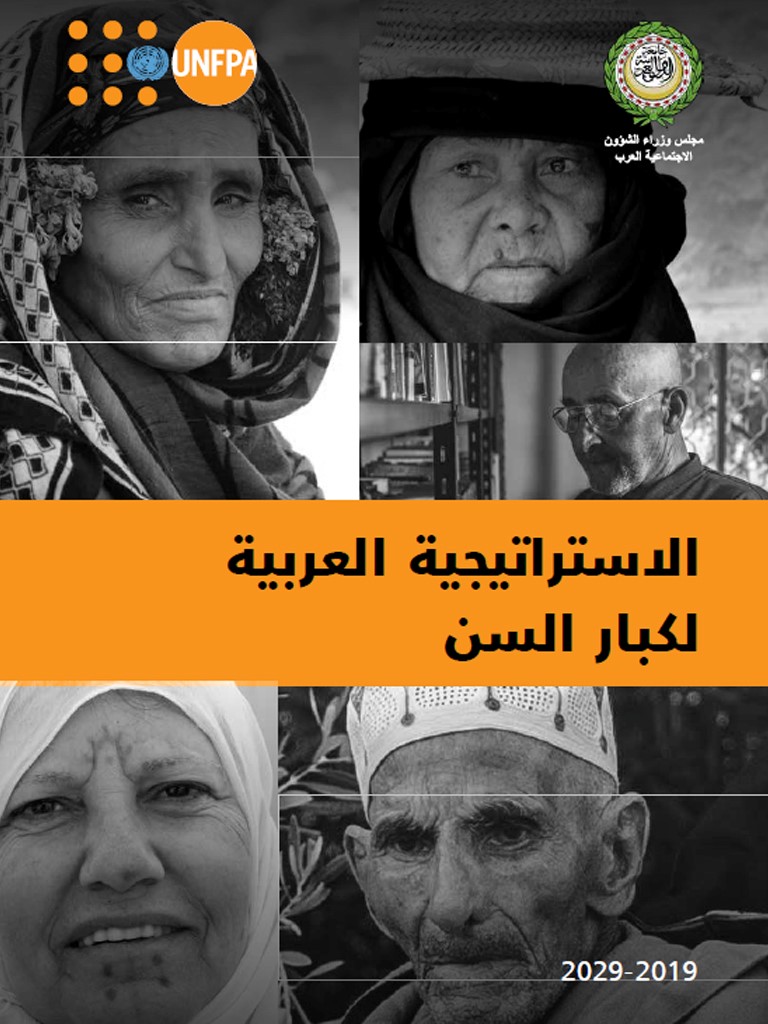 The following provides brief information on The Arab Older Population Strategy 2019-2029.
The platform welcomes comments on and discussion of the report. If you would like to share your comments on the report, send you comments by email. Comments will be posted on the platform on a weekly basis in a subsection titled (comments and discussion).
This rapid growth of the older population is also taking place alongside significant social and economic changes as well as high levels of political challenges in our societies which put substantial pressure on both the societies as well as the families to fully and effectively cater for the needs of their older persons. Furthermore, there is no doubt that Covid-19 has particularly resulted in the harshest impact on different dimensions of older persons' wellbeing and magnified the level of inequalities among the different social groups of the older population.
In answers to the current socio-economic changes and the needs of our older persons in particular their equitable engagement and full participation in the society, the UNFPA/Arab States regional Office, in collaboration with the league of the Arab States (Arab Council of Ministers of Social Affairs and Arab Health Ministers Council) launched the Arab Older Population Strategy 2019-2029.
The main goal was stated as to "secure an inclusive environment for our female and male older persons within which they enjoy their full social and health rights as well as non-discriminatory participation in the society."
The strategy stressed some procedural objectives that can support the achievement of its main goal. These objectives included:
Development of the social care and security systems that is adaptable to the new requirement of the rapidly growing older population

Enhancing the effectiveness of the social safety nets adopted in the Arab countries with particular emphasis on targeting vulnerable groups among older persons in both urban and rural areas

Enhancing the capacities of the health systems in the Arab countries to better serve the older persons with particular emphasis on preventive and curative care as well as their mental and psychological well-being

Supporting the role of the civil society in catering for the needs of older persons

Adapting the care systems for the emerging needs of older persons with emphasis on gender equity as well as supporting their capacities to secure older persons' safety, prevention from violence and dignity

Revising the legislative frameworks within the Arab countries and adapting them to ongoing changes in the Arab countries and adherence to international conventions




The strategy proposed five main pillars for its action plan:

Social status of the older persons and their living conditions

Health status of older persons

Older persons in conflict and insecurity situations

Mass communication and older persons
It also highlighted the information gaps on the situation of the older persons in the Arab countries.