Research Day
Research Day
All members of the AUC community celebrated the research, innovation, scholarship and creativity with a day of posters and presentations on March 30, 2016.
The event was held at AUC New Cairo in the following locations
Bassily Auditorium
Moataz Al Alfi Hall
Larry H. Hyde Terrace (terrace behind Moataz Al Alfi Hall)
Abla Leheta '69 and Souhail El-Taji El-Farouki '68 Courtyard (Campus Center)
Highlights of the day included a keynote address by HRH Prince Turki Al Faisal, chairman of the King Faisal Center for Research and Islamic Studies, in addition to poster and pitch competitions for both students and faculty members.
The goal of Research Day is to showcase the full range of the impressive work has been done by undergraduate students, graduate students and faculty at AUC. This is to encourage and foster research from various departments and all schools, recognize excellence and help raise awareness.
Awards were given for the most outstanding poster presentations and for the best pitches.
The poster session featured posters that highlighted the diversity and excellence of research conducted by AUC students.
Faculty contributed to the poster session but they were not included in the poster competition.
Nominated students received instructions on poster specifications and procedures.
For the two-minute pitch presentations, a single static PowerPoint slide was shown as the faculty had only two minutes to successfully pitch a new product, idea or invention to a panel of judges. The pitch competition was designed to disseminate faculty work and ideas to the general public.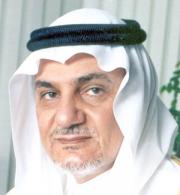 Keynote Speaker
HRH Prince Turki Al Faisal, Chairman of The King Faisal Center for Research and Islamic Studies
Bronze Sponsors