Winners - Research and Creativity Convention 2019
Winners - Research and Creativity Convention 2019
Core Course Centennial Competition
At the secondary level, Introduction to Gender and Sexuality Studies: A Global Perspective, co-designed by Holly Oberle, assistant professor of Political Science and Mai Taha assistant professor in the Department of Law.
At the capstone level, the winning course was Empowering the Next Generation: Social Entrepreneurship for Education, designed by Gihan Osman, assistant professor at the Graduate School of Education.
Entrepreneurship Expo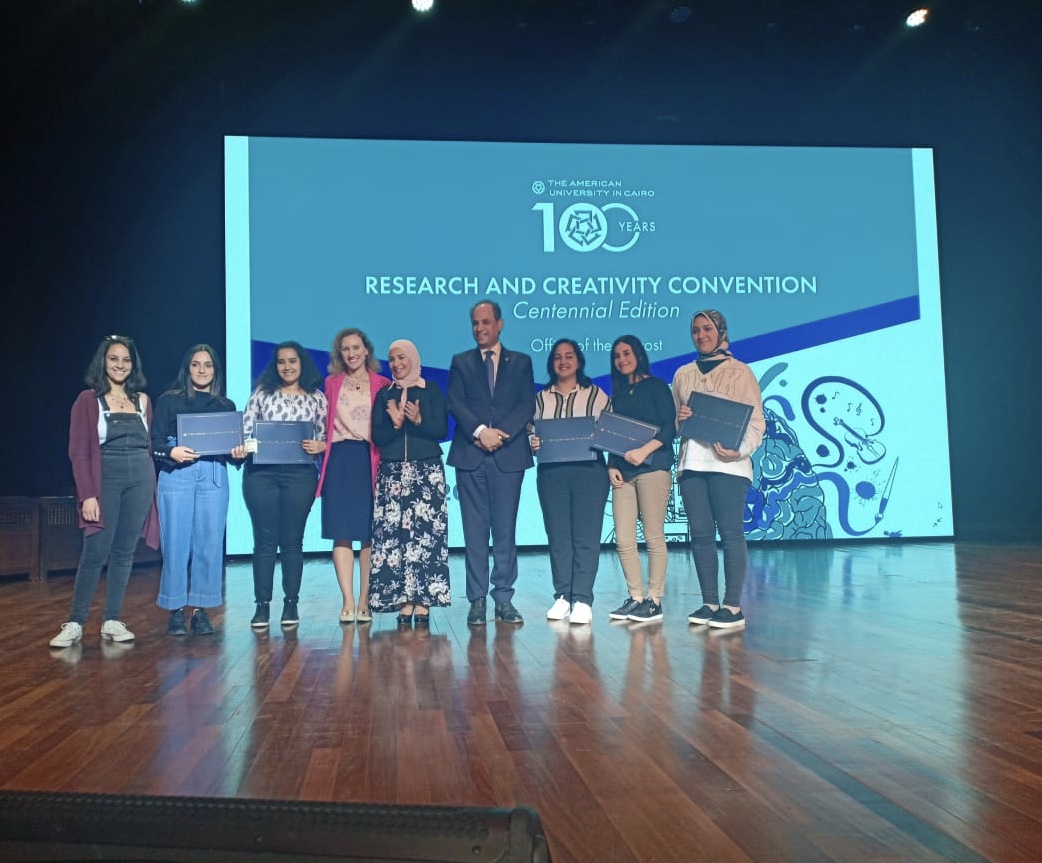 Sam3ni
Chaima Ghodbene  
Lobna Diaa  
Mai Ateek   
Menna Hamed 
Toka Elkhadrawy
Pitch Competition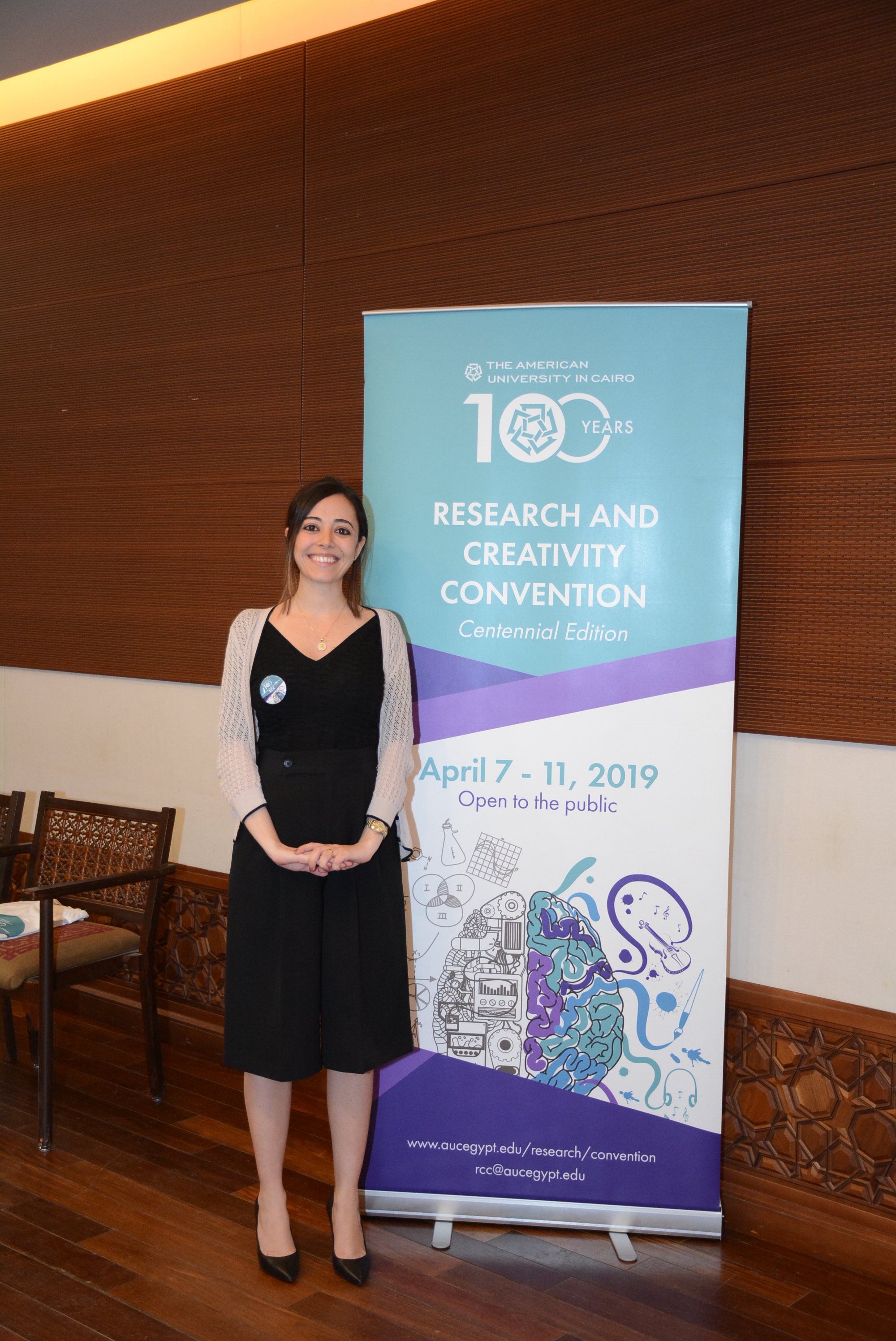 Maya Nicolas, Academy of Liberal Arts and School of Sciences and Engineering
"Deciphering the role of APP"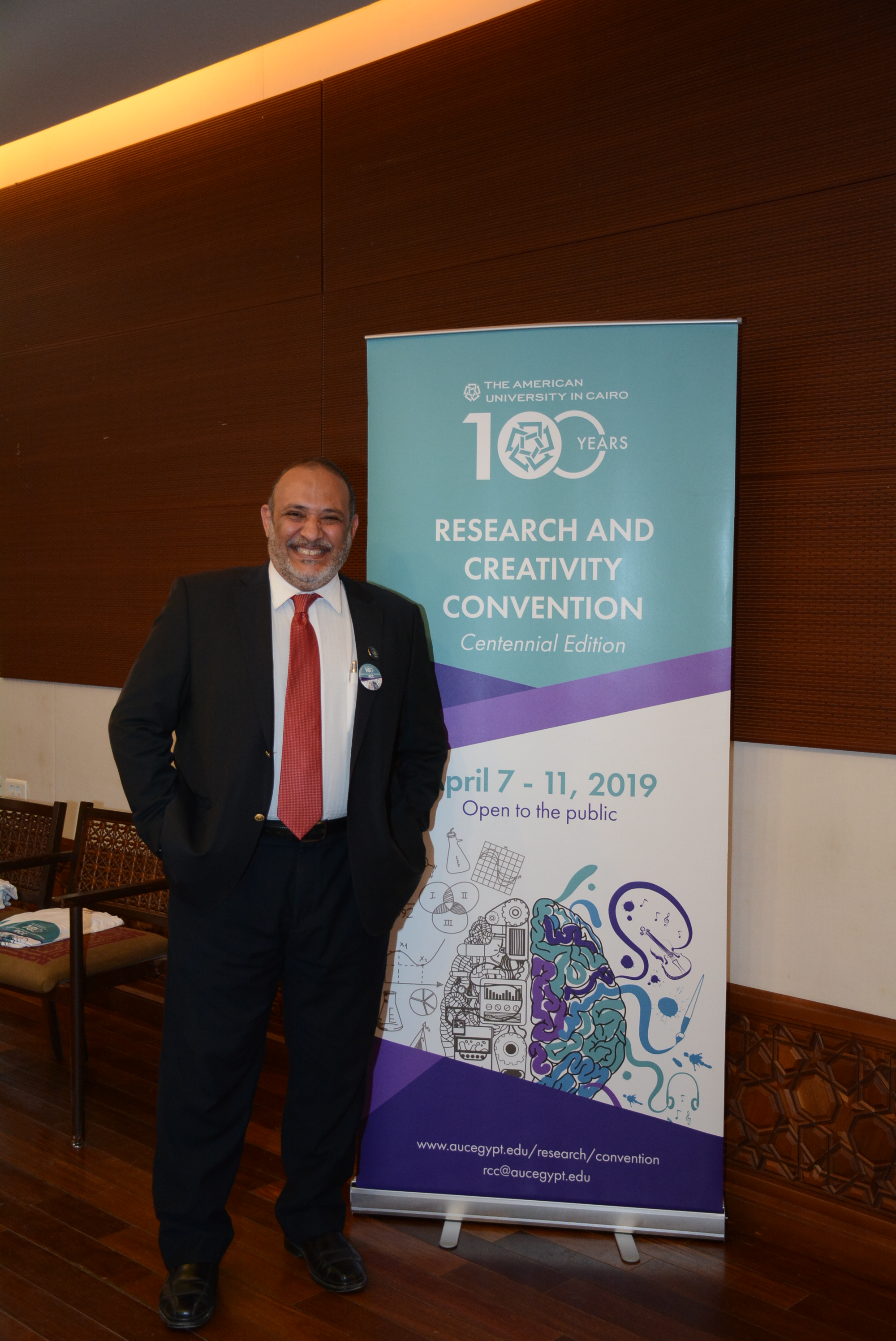 Hassan Azzazy, School of Science and Engineering
"Optical Sensors for Detection of Toxic Metals in Water"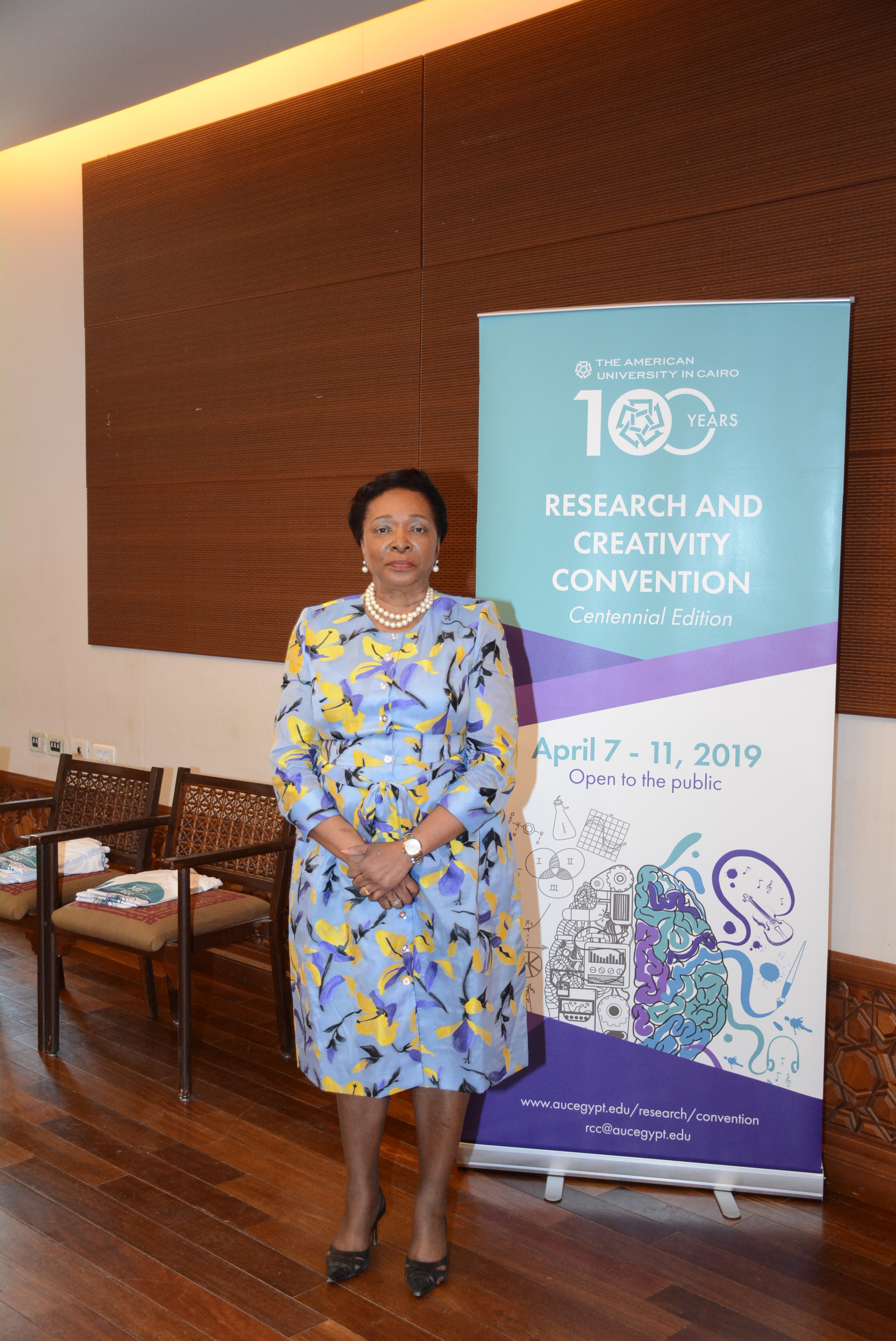 Doris Jones, Academy of Liberal Arts
"Big Questions; Big Data; Wicked Problems Equals Quantitative Reasoning"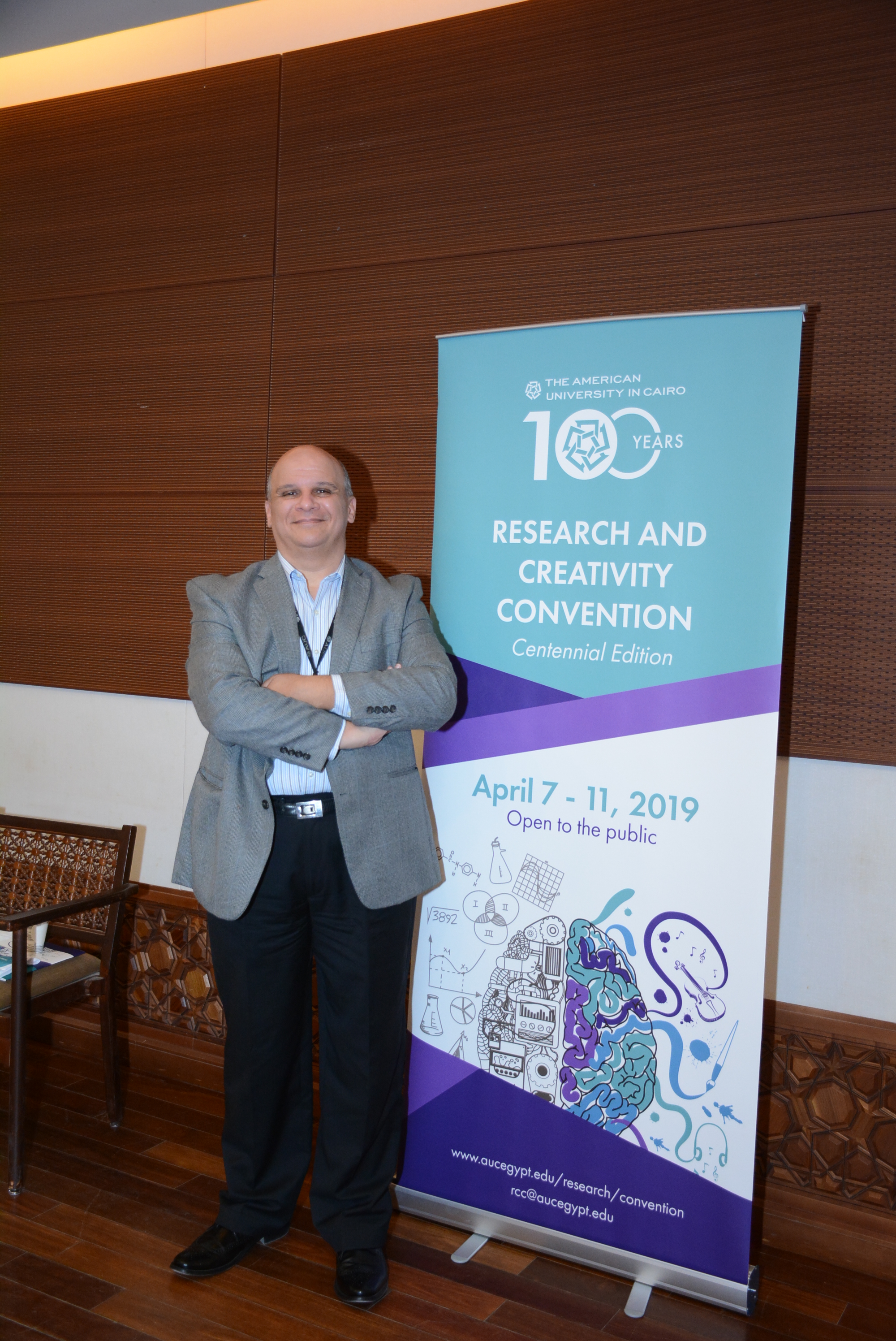 Ahmed Abdellatif, School of Sciences and Engineering
"Herbal Remedies for Chronic Skin Ulcers"
Poster Competition 
Hoda El-Kady                                 
School of Science and Engineering, Department of Construction Engineering                          
Mahmoud Rostom and Tarek Negm
School of Science and Engineering, Department of Mechanical Engineering                 
Aya Eldesouky, Kareem El-Shafei, Hossam Zaher, Mostafa Seoudi, Omar Hammouda
School of Science and Engineering, Department of Construction Engineering   
The Authors' Challenge 
Winners 
Amina Abdel-Halim
Catherina Yassa
Farida Gohar
Kinda AlMarakbi
Nada Naguib
Runners-up
Menna El Swefi
Miriam George ElBayady
Samar Saadallah
Sarah Zalata