Remembering AUC Trustee Paul Hannon: 'A Dedicated Champion'
Remembering AUC Trustee Paul Hannon: 'A Dedicated Champion'
Paul Hannon, an AUC trustee for more than four decades and former chair of the University's Board of Trustees, died last week.
"His passing represents the loss of one of AUC's most dedicated champions, a person who played a leading role in shaping the AUC of today," said Richard Bartlett, three-time chair of AUC's Board of Trustees and the first chair emeritus at the University. "Paul's leadership style exuded calm, collegiality and competence. … He was courteous but candid. … His advice was respectful, incisive and disarmingly well-reasoned. And what came through in his advice, more than his trenchant analysis, was the humanity that always inspired it."
Hannon was exceptionally fond of AUC.
"I think the most important thing that I have ever done in my life is be associated with AUC," said Hannon in a 2015 oral history interview with the University Archives:. "AUC is the most important American University in the world. I say that not because it's the best, but because it's where it is and because of the crucial role that it plays in the most important Arab nation, Egypt. And so … the privilege of having been associated with AUC as long as I have been associated is something for which I'm very thankful. … It's a great University, and I'm delighted to have been able to work with it."
Born in Denver, Colorado in 1935, Hannon specialized in international law and spent 20 years practicing law in Los Angeles, Paris and London. He held critical leadership roles throughout his career, including serving as a partner at O'Melveny & Myers American law firm; director, vice president and general counsel at General Atlantic Group growth equity investor; vice president of the London Court of International Arbitration; and chairman of Beltone MENA Equity Fund. An international arbitrator, he was a member of several bar associations as well as associations for courts of arbitrators.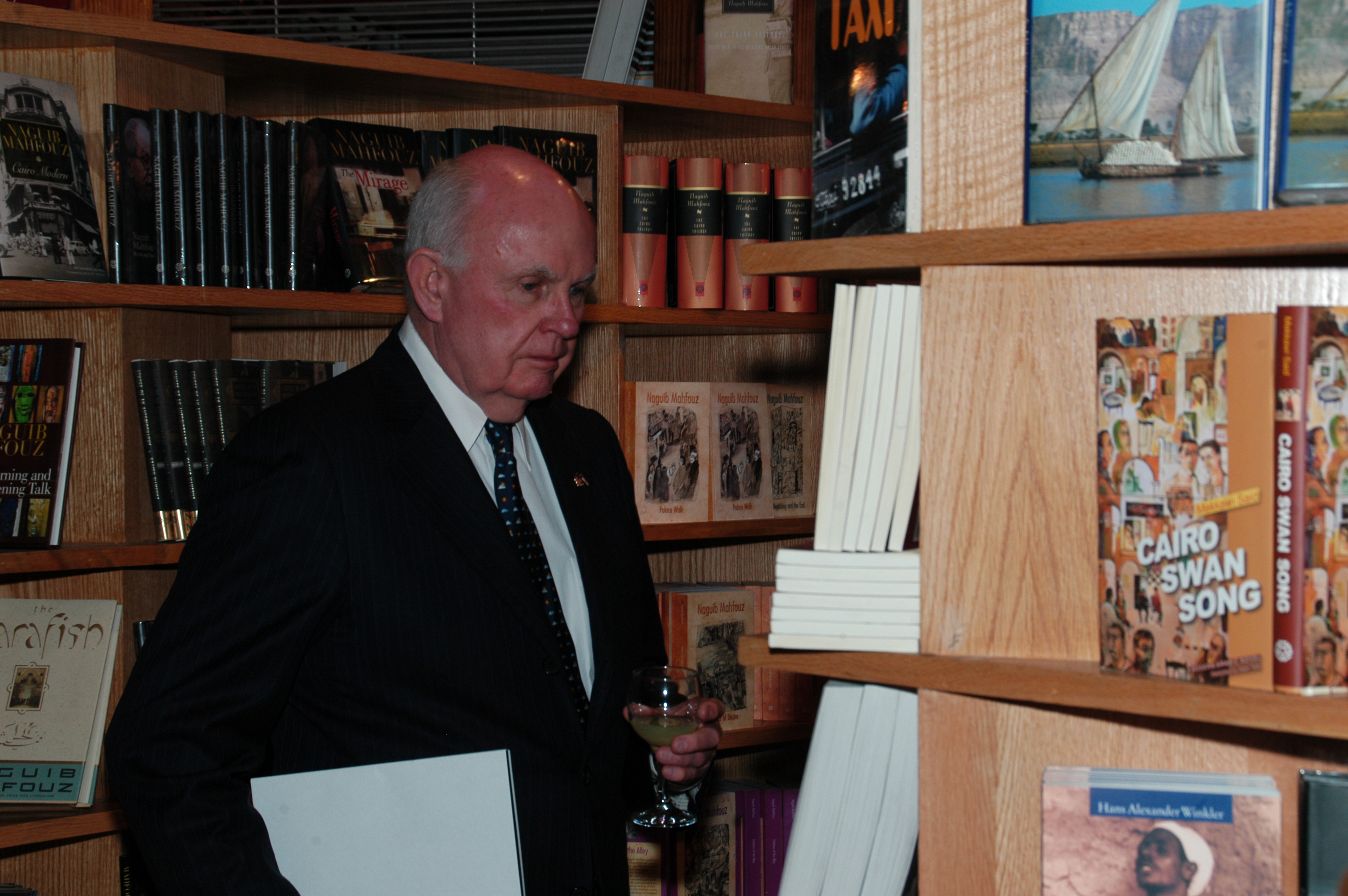 Hannon joined AUC's Board of Trustees in 1976 after former Secretary of State Warren Christopher, who was his partner at O'Melveny & Myers, recommended him for the position. "I always told Chris that it was the nicest thing he ever did for me," said Hannon in the 2015 oral history interview. "I very much appreciated it because it's been a very important part of my life."
Bartlett reflected on this transformative moment for Hannon: "Paul was surprised [at his selection to the board], as he had relatively few ties to Egypt and none to AUC. That changed quickly, as he was captivated by the University's compelling mission. Paul quickly came to believe in AUC's potential for Egypt, and he spoke eloquently about how AUC's uniqueness within the country allowed it to generate impact that greatly exceeded its size. He became dedicated to its success."
At AUC, Hannon was involved in multiple committees and projects, serving at "almost every board committee" during his tenure, Bartlett recounted. As a member of the Century Committee, which made the historic decision to relocate the University to the New Cairo campus, Hannon chaired the subcommittee on Educational Priorities, which the Century Committee described in its report as the "cornerstone for the overall exercise." In 1997, after the Century Committee's activities were completed, Hannon was elected chair of the Board of Trustees, serving two three-year terms. During that time, the University chose the location and developed designs for the new campus, launched its $100 million Capital Campaign to raise funds for the project and started construction in 2003.
"The biggest thing that came out of this Century Committee was the decision to move," said Hannon in the 2015 oral history interview. "As we examined the problems at AUC, it just came [up] time and time again. Space was what we needed, and we didn't have this space at our downtown campus. The idea of moving has been on the books since the 1920s. One time, the University owned some land out near the pyramids and [was] going to move there, but nothing ever came of it."
It wasn't just the move to New Cairo that came out of the Century Committee, but on an academic level, "we pressed to have a history department … and now we do," Hannon said in the same interview.
Hannon was particularly passionate about improving scholarship opportunities for students.
"Paul Hannon was chairman for a long time and displayed unusual competence in judging difficult situations or situations which needed some remedial action," recalled former AUC Trustee Lawrence Hyde in a 2009 oral history interview by the University Archives. "He was one of the ones that took the lead in embracing scholarships."
Former President David Arnold echoed the same sentiment in a 2016 oral history interview:
"[Hannon] was a great supporter of the University, always willing to champion the cause and to rally other members of the board who support both the new campus project, but also the larger vision of AUC as a world-class University in the heart of the Middle East," said Arnold.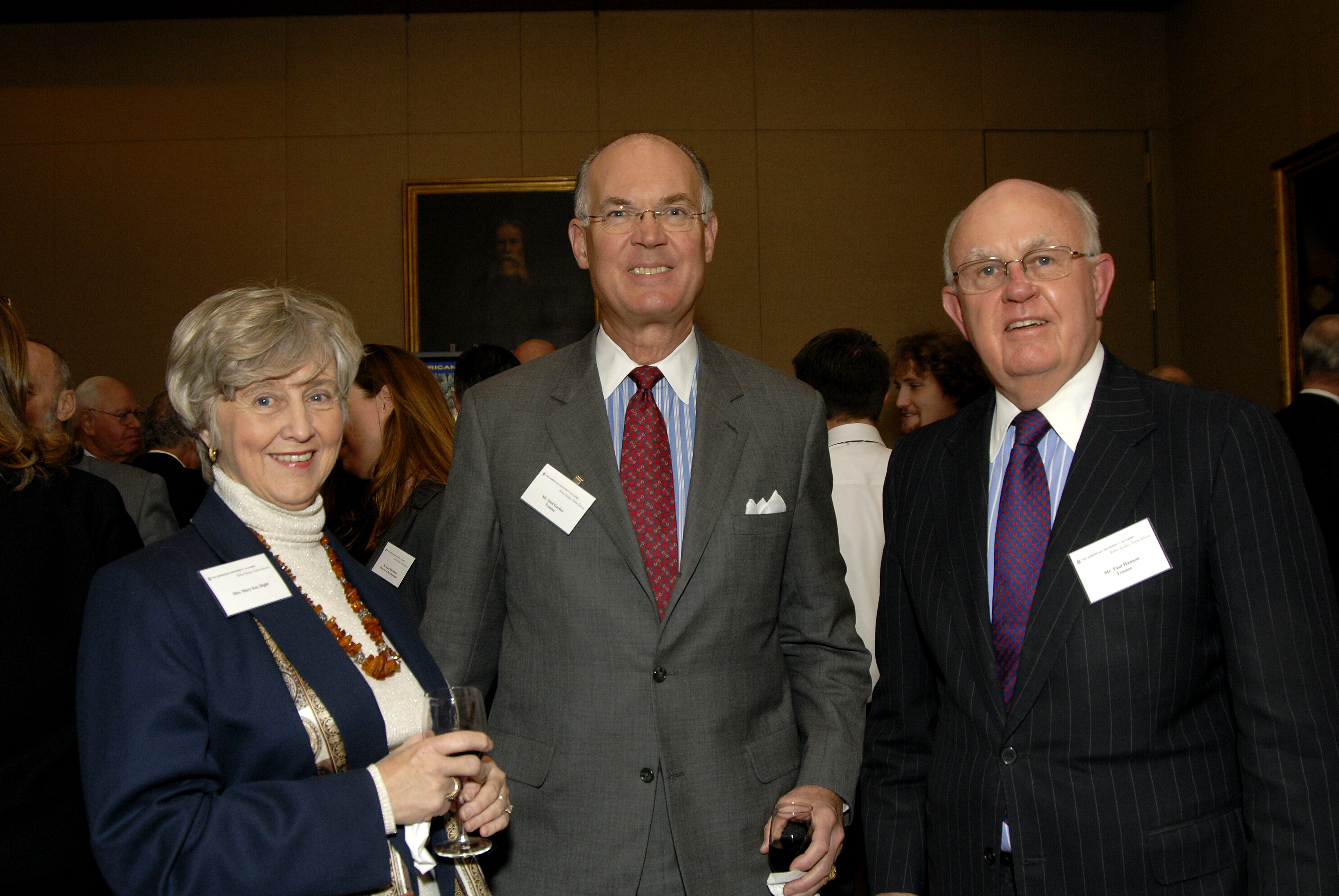 Hannon admired AUC's faculty. "I am amazed at the loyalty of our faculty," he said in the 2015 oral history interview. "They hold AUC in their hearts as a whole remarkably well, and we're lucky to have them."
Hannon received his BA from the University of Colorado and JD from Yale Law School. He spent one year at the Universidad Central de Venezuela on a Fulbright Scholarship and completed programs at the Harvard Business School, Parker School of International and Comparative Law (Columbia Law School), and the Universidad Autónoma de Mexico. He also served as a trustee at the AUC UK Foundation.
Hannon received an honorary doctorate from AUC in 2006 for his support of the University's drive for academic excellence. Among his many contributions to the University are the Paul Hannon Endowed Scholarship Fund; his philanthropic support of academic areas, including experiential learning and research; and the Paul B. Hannon Swimming Pool at the University's Sports Center.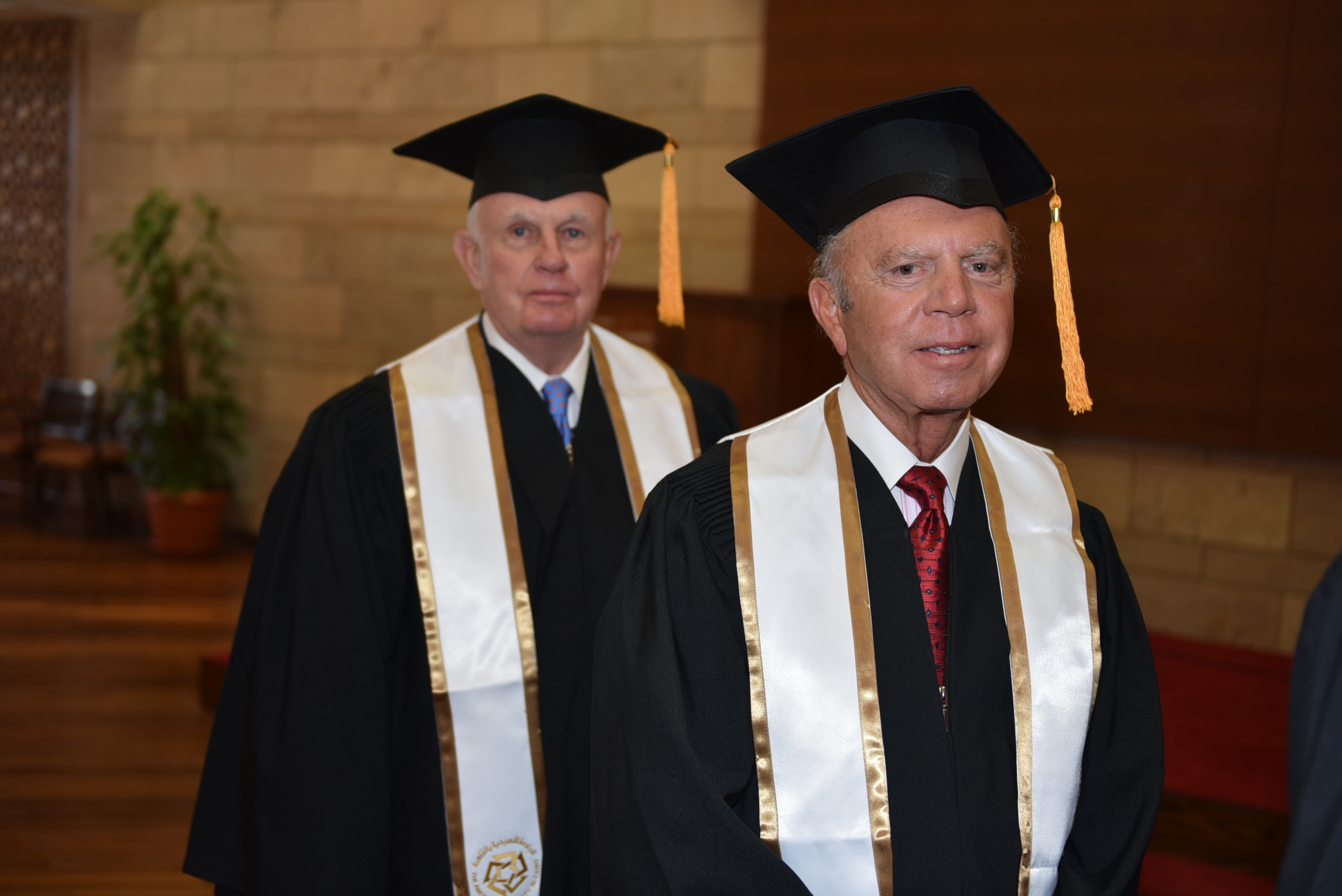 "Paul was charming, and his dignified manners juxtaposed wonderfully with his capacity for irreverence and wit," said Bartlett. "I thought of him this past June as we stood around the Paul B Hannon Swimming Pool and donned our academic regalia for the undergraduate commencement. I remembered him inaugurating the pool by swimming a ceremonial lap. … Although Paul's efforts for AUC leave a legacy of great consequence, our loss of a mentor and friend is profound."
Affirming the dedication of the Board of Trustees to the University, Hannon noted in the 2015 oral history interview, "We are there to serve Egypt, and we certainly [have been]."